30 Places To Visit Before 30: Travel Bucket List Before 30
If you're interested in some ideas for a travel bucket list before 30, this list will get you off to a great start!
If you have a passion for travel, this should be a pretty realistic 30 before 30 list for an avid traveler. Perhaps you've already accomplished your travel related 30th birthday bucket list and just want some great ideas for where in the world to travel next! I'm sure this list will bring you some great inspiration!
These are just SOME suggestions on the best places to visit before 30.
Travel Bucket List Before 30
New York City, USA
NYC is the city that never sleeps! New York CIty isn't impossible to see over a weekend, but to really get the most out of it, I would suggest trying to spend at least a week here to really get a good sense of the city! Of course you could come back time and time again and never see every part of NYC, there is so much and things are always changing!
Reykjavik, Iceland
Since Iceland is quite a small country, it's relatively easy to see a large area during a visit. Reykjavik is the main city and from there you can do trips to see the Skogafoss waterfall which is an Instagram favourite, or you can do a tour or rent a car and do a road trip along the Golden Circle. Depending on the time of year of your visit, you may even get lucky enough to catch a glimpse of the Northern Lights!
Vancouver, Canada
Visit Vancouver Canada if you love mountains, ocean, skiing, nature and more! Located on the west coast of Canada, Vancouver is a must see in Canada.
Banff, Canada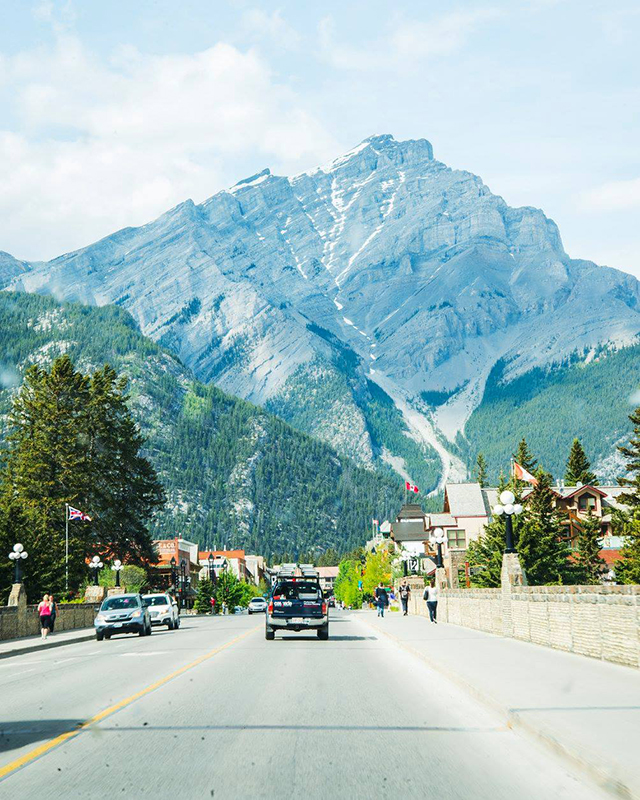 Like Vancouver, Banff Canada is abundant in natural beauty. Waterfalls and mountains are abundant! Check out Banff National Park and nearby Jasper National Park for a view of towering mountains and an abundance of wildlife.
London, England
London is a must see! The history of London, and of course all of England is fascinating, and there is so much history to dive into. If you're staying in London, there are so many parks and museums worth visiting during your time here, you'll always be able to find something fun to do!
Prague, Czech Republic
When visiting Prague, you're bound to come across the Old Town Square. Everywhere you look you'll see stunning, old buildings with so many places to snag pictures for your memories. Also be sure to see the Astronomical Clock while you're in the Old Town Square.
Orlando, USA
Interested in beaches or going to amusement parks? Then Orlando is a great fit for your next trip! Parks like Walt Disney World, Universal and Legoland are in Orlando which are sure to keep you entertained during your trip!
Toronto, Canada
Toronto is in central Canada and is a beautiful, multicultural city. There is so much to do in Toronto, if you want to take advantage of seeing many of the main tourist attractions, look into getting the CityPASS to save some money.
Los Angeles, USA
If you're looking for beautiful weather, palm trees, good hiking and shopping, and nearby beaches, then Los Angeles is for you! This part of California is a great place to check out especially if it's your first time visiting this part of the United States.
Dublin, Ireland
Ireland is such a beautiful country to visit, and a great starting point if you're traveling solo for the first time. Ireland has it all: beautiful architecture, historic castles, rugged coastlines and more. Plus their locals are known to be quite friendly which is always a bonus!
Halifax, Canada
Halifax is on the east coast of Canada and is known for its lobsters and lighthouses. Although Halifax is the largest city in Atlantic Canada, it's quite small in comparison to other Canadian cities like Toronto, so it won't take too long to explore the downtown area. If you're visiting Halifax, try doing day trips out of the city to places like Peggy's Cove, or if you have more time, doing a drive along the Cabot Trail is highly recommended!
Chicago, USA
Chicago is a fun city to visit especially if you're a fan of architecture. Check out Millennium Park to get pictures with the famous Bean structure.
Barcelona, Spain
Barcelona is a colorful, bustling city with so many fun landmarks. Take in the sight of La Sagrada Familia which has been under construction since 1882! You can also visit Park Guell, which is widely seen in Instagram posts.
Copenhagen, Denmark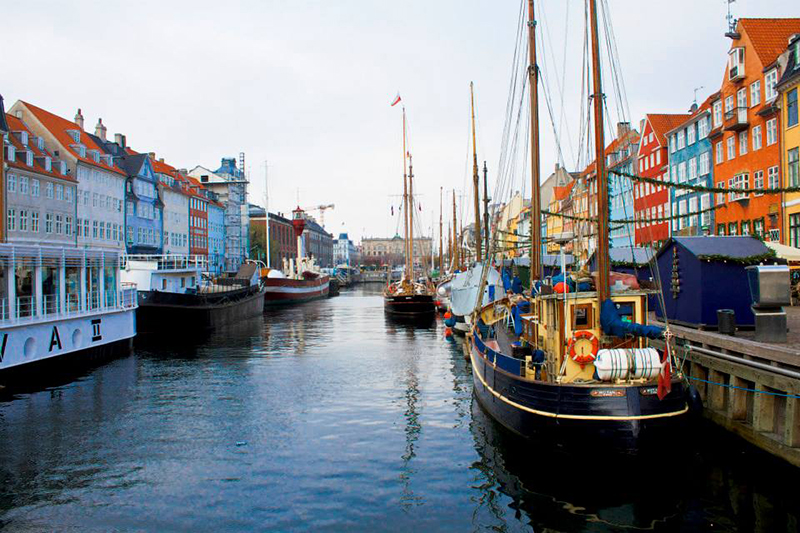 Copenhagen is a colorful Scandinavian city in Denmark which has so much to see for a city in such a small country. There are many castles to check out, there's great shopping along the pedestrian street of Strøget, and there's a very popular amusement park called Tivoli that is a lot of fun for kids and adults alike.
Paris, France
Ah Paris, the city of love! Take a stroll along the Seine, visit the Eiffel Tower, or explore the old cobblestone streets, Paris is a must see!
Budapest, Hungary
On a trip to Budapest, be sure to see the grand architecture of the Hungarian Parliament building. For the best view, check it out from the other side of the Danube river.
Vienna, Austria
Austria has mountains, beautiful buildings, and an incredible opera! Seriously – if music is your thing try to catch a performance at the Vienna State Opera while visiting.
Zurich, Switzerland
Like its neighbour Austria, Switzerland is known for its towering mountains. If you're visiting Zurich, try to do a trip to see Mount Pilatus or Mount Titlis. These areas are so picturesque, it's hard to fathom the grandiose beauty until you see it with your own eyes.
Related: One Day in Zurich Switzerland Itinerary
Edinburgh, Scotland
Edinburgh is a fantastic place to visit for those who love old architecture. Another place with so much history to explore. If you're looking to spend your trip in nature, book a few days in the Scottish Highlands!
Rome, Italy
Let's face it, pretty much all of Italy is worth exploring so if you can fit in more places then definitely do! Rome is a great starting place though with amazing historical sites like the Colosseum. If you're a history buff then Rome is likely going to satisfy your love of historical learning!
Stockholm, Sweden
If you're going to be visiting Stockholm, definitely check out Gamla Stan. This is a small island just off of Stockholm which is considered the old town! Beautiful, colorful buildings, get lost in history for a bit.
Bratislava, Slovakia
Bratislava is a small city that could be great to fit into a trip you may take in Eastern Europe visiting multiple countries. There are some beautiful churches to check out as well as castles such as Bratislava Castle.
Athens, Greece
Greece has such a rich history, and Athens is a great place to go to explore the past. Check out the ancient ruins of Parthenon or Acropolis and check out some of the local museums to learn about what life was like during Ancient Greece.
Berlin, Germany
Berlin is a very artsy part of Germany where many expats decide to live when moving abroad. Take in some of the local museums and well known landmarks like Brandenburg Gate.
Amsterdam, Netherlands
Amsterdam is largely known for its Red Light District, but it has so much more to offer. Walk along and explore the beautiful canals that run through the city, check out the museums like Anne Frank House, or try your hand at cycling around the city with the locals!
Lisbon, Portugal
If you're visiting Lisbon, you can grab a ride on Tram 28 to work your way through the steep, cobblestone streets. Also be sure to spend time in the Alfama District which is essentially the old village. From here you can catch beautiful views out over the ocean.
Bali, Indonesia
Bali is a dream location for those who want to lounge around and take it easy, but there are also some amazing places to see while you're here! You can see monkeys in their natural habitat at the Monkey Forest. Just make sure you secure everything you have with you, since they like to grab what they can. Another great place to check out is the beautiful Ulun Danu Temple!
Tokyo, Japan
Tokyo is a fascinating city to visit in Japan! A really popular place to try to grab some pictures is at the Shibuya Crossing. This area of Tokyo is popular with many places to go shopping and cafes to grab a coffee from.
Auckland, New Zealand
New Zealand as a whole is known for its beauty, and of course you can see much of that from Auckland. One place worth visiting during your trip to Auckland is Waiheke Island which is about a 40 minute ferry ride from Auckland. Piha Beach is also great for beach lovers, surfers and nature photographers alike.
Sydney, Australia
Visiting Sydney is great for those who thrive in warmer climates and want to spend some time exploring the ocean. When you're in Sydney, try your hand at some surfing at the popular beach, Bondi Beach.
I hope this travel bucket list before 30 was helpful for you in making your decision on where to take your next trip!
These 30 cities to visit before 30 are just a small suggestion of the many wonderful places in the world worth visiting through your lifetime!
If you're curious about 30 things before 30 that you could do outside of travel, check out this broader checklist on the topic. It's another handy, realistic 30 before 30 list.
Related Posts
Travel The World With A 3D Virtual Tour From Home
Fairytale Towns In Europe You Have To Visit
Where To Travel Alone: Best Countries To Travel Alone
Best Bachelorette Party Destinations In The World
30 Places To Visit Before 30: Travel Bucket List Before 30