The Ultimate Guide to Becoming an Au Pair Abroad in 2023
Have you ever thought to yourself, "I want to be an au pair"? Well this post is going to break down everything you need to know to become one!
In your late teens and early twenties it's normal to dream about traveling the world. School is finally done, and you're ready to take on the world! But how..?
Becoming an au pair is a fantastic way to see the world without having to save a ton of money to do so! Plus, you get to earn money while doing it!
This post is going to go into some of the most asked questions of being an au pair, as well as give some tips on how to make it happen!
When I was 20 years old, I became an au pair and moved to Denmark, so I'll have some extra tips on the process of being an au pair in Denmark in case that's something you're interested in learning about! If Denmark isn't your goal, don't worry! I have some handy resources for other countries below!
How to Become an Au Pair
The rules for becoming an au pair are different depending on the country you're applying in, but overall it's a straightforward process. Before becoming an au pair, you'll have to fill out a lot of paperwork to apply for a visa to be able to live and work in the country you have your eyes on. You may also need to have a family who have chosen you at this point too to vouch for your stay, be sure to read the rules carefully.
Is Being an Au Pair Safe?
Being an au pair is generally a safe way to explore a country and live abroad. It's best if you sign up with an au pair agency that can help you match with a family. An agency should also be available to you if you find yourself in a bad situation in the country or home that you're staying in, and should be able to help get you out if needed.
Being an Au Pair vs Nanny
How is it different being an au pair vs. being a nanny? Generally they're pretty similar, however a nanny may live on their own, and even if they're a live-in nanny they're usually relatively local. An au pair on the other hand is usually someone coming in from a different country to experience living in a new country in exchange for taking care of a family's child(ren) as well as pay. An au pair experience is more of an exchange of countries and sometimes languages for the au pair themselves, as well as the family and children they are caring for.
Au Pair Experiences
If you're wanting to be inspired by other au pairs, or to weigh out the pros and cons of becoming an au pair, there are so many resources available on Google of people sharing the good and the bad of their au pair experiences. I highly recommend researching this before making any solid decisions.
Au Pair Disadvantages
Just like with anything in life, being an au pair definitely can come with some disadvantages. One of them is homesickness and culture shock of moving somewhere new. Be honest with yourself if this is something you think you'll be able to deal with before making a decision. Be sure to see what others are saying about the disadvantages of their experiences to see if you feel would apply to your life and situation or not.
How to be the Best Au Pair
When you make the decision to be an au pair, of course you want to be the best that you can be! To do this, you first want to make sure you're choosing the right family that you feel comfortable with. If you're uncomfortable with the people you're around, or just don't vibe with them, it'll be hard to do a good job.
You want to make sure you're on the same page as the family you're living and working with as well. When it comes to dealing with the children, you want to make sure that you're all in agreement with how you'll spend your time, and you definitely want to be on the same page when it comes to discipline. Different families have different expectations of how to handle this.
Have a good idea of the schedule. Since you live in the home with the family, it can be tricky to know when you're "on the clock" and when you're off, so be sure to have good communication about your hours. You may need to work outside of these hours on occasion, but work out those changes with the family.
Mutual respect is huge. You want to make sure you're being respectful to the family and their home, but you also want to make sure that they're going to respect you too.
Being an Au Pair in Denmark
I was personally an au pair in Denmark, so these are some tips from my personal experience.
I highly recommend living centrally. I was living in a small town that didn't have much to do, and the nearest language school I could attend was over an hour away by bus. I feel like living in or near a bigger city would make the experience much more enjoyable, so if I could do things differently, I would have chosen to be in Copenhagen. Aarhus is also another large city option that could work!
Get used to riding a bike! The Danes use bikes to get from point A to point B very often, so it's great if you can get into the habit of doing that. Usually Danish families have a bike that they can lend to you when you're coming to stay with them.
Within the first week of arriving in Denmark, be sure to go to the local government office to let them know you have arrived and to collect your CPR number card. You need a CPR number to do a lot of things in Denmark, so it's really important to have that.
I also highly recommend going to Danish school. If I remember correctly the lessons are usually free, so it's a great opportunity to learn the local language while you're there.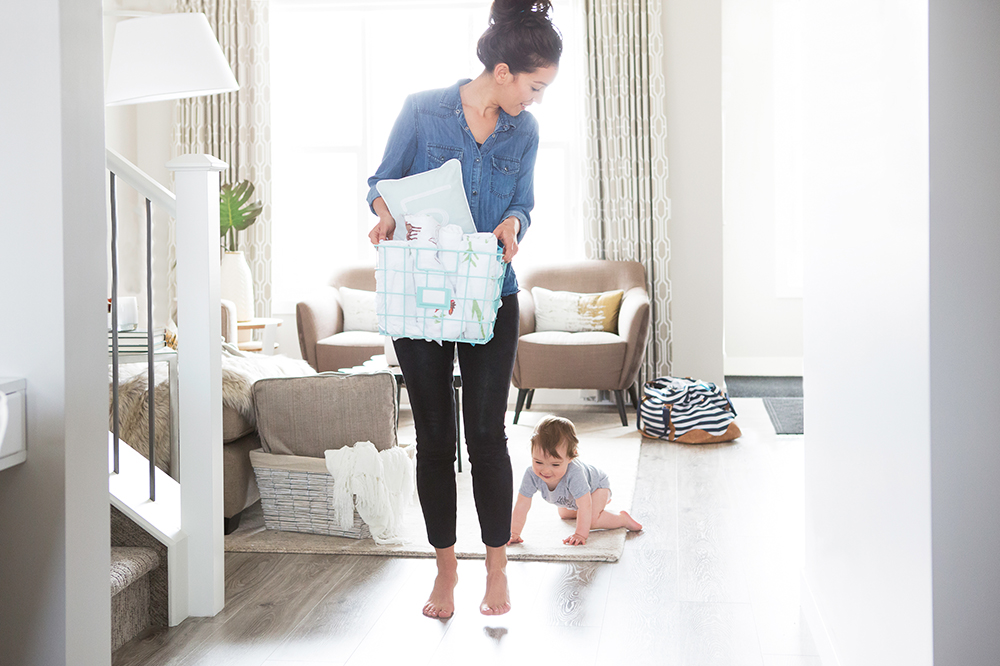 Au Pair in Denmark Requirements
It's been years since I went on to become an au pair in Denmark, so I'm sure things have changed now. I do remember having to go through a lot of paperwork during my application, and having to get health insurance in Canada for the year abroad though, so leave yourself a lot of time to get things done before you leave! To find out more about the requirements to be an au pair in Denmark, check out this website.
Au Pair Agency Denmark
There are multiple au pair agencies in Denmark, and I highly recommend taking the agency route. Some of the sites are free and I believe some are paid. I used two free sites for myself and that worked out great for me.
Au Pair Jobs in Denmark
Again, if you're looking for au pair jobs in Denmark, I highly recommend using an agency.
Another solution could be if you personally know people in Denmark, perhaps they have children, or know someone who does and is looking for an au pair, that could be another great way to get in.

I'm sure there are other methods available to you, but I feel like these two solutions are the best when it comes to the safety of moving abroad with another family.
Au Pair Visa Denmark
There are a lot of things you need to know before making the decision to work as an au pair in Denmark, so to get the correct and up to date information, check out the website New In Denmark.
Here are some other resources for becoming an au pair in Denmark:
How to Apply to be an Au Pair In Other Countries
Being an Au Pair in France
Being an Au Pair in Spain
Being an Au Pair in Germany
Being an Au Pair in Sweden
Being an Au Pair in Norway
Life After Being an Au Pair
You may be wondering what does life hold for you once your au pair adventures are over? Being an au pair is a relatively temporary job, so there are still so many things that you can accomplish after.
Perhaps you'll continue to find ways to travel the world, maybe you will find a partner in that country and decide to stay, or maybe you'll go back home and life will carry on as it did before you left.
Being an au pair is a great stepping stone for anyone who wants to get into the field of childcare, but honestly will look good on pretty much any resume as a great life experience.
I hope this information was helpful for you if you've been wanting to become an au pair! Working as an au pair is a very fun and rewarding experience, and is one that you'll look back on for the rest of your life.
Being an au pair is a great opportunity to help you learn a new language and get to see more of the world. If you go forward with this journey, I wish you good luck! If you're planning to be an au pair in Denmark and have any questions for me, I'd love to hear from you!
Related Posts:
What I Learned From Moving Abroad
How To Meet People While Traveling Solo