8 Easy Ways To Meet People While Traveling Solo
Wondering how to meet people while traveling solo? Check out the list below to learn some great tips for your next trip!
Traveling alone is a must-try experience in anyone's life. When you travel alone, it can be easier to meet people versus when you travel with friends or family because you're likely more open to meeting others. This is a great way to make friends with locals of the places you travel to, or with other fellow solo travelers. Stay tuned to learn how to people someone from another country.
If you want to make friends while traveling, try out these tips to help you learn how to make friends on vacation. These will work whether you're wanting to meet other solo travelers on your trip, or if you're hoping to learn how to meet locals when traveling!
How To Meet People While Traveling
Walking Tours
You can usually find walking tours in main cities that you may be visiting. These are a great way to meet fellow travelers because You're all walking around together in a group which leads to easy chatting. See if you can find other solo travelers in the group that you can chat with and if you hit it off, you can always go out for a drink or meal after the tour to learn more about each other's travels. The big bonus of walking tours is that you can often find some that are run for free if you're traveling on a budget.
Stay At A Hostel
Choosing a central hostel in the city you're visiting is a great way to make friends with other solo travelers. Hostels are very budget friendly and they offer common areas for their guests to hang out and chat. Plus most of the time in hostels you're sharing a room with multiple people, so you're bound to make some connections if you're open to it!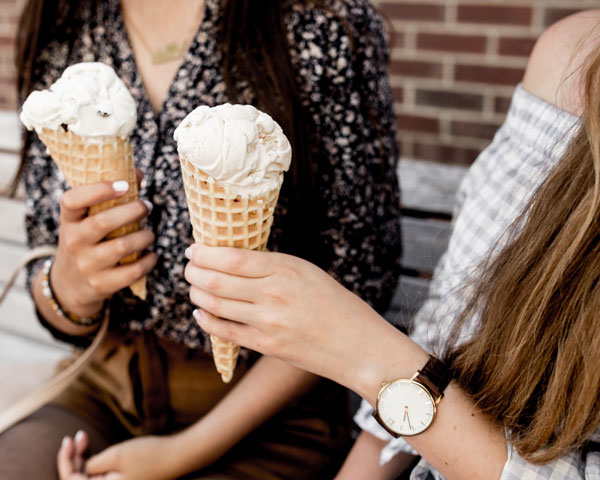 Sign Up For A Class
There are so many different classes that you can take while traveling, and it's a really fun way to not only get to know people, but to learn about the culture of the place that you're visiting.
For example, you can learn how to make a delicious pasta meal in Italy, or bake pastries in France. This is an amazing way to learn some of the local customs and learn from a local.
Visit A Local Bar
When wanting to meet people in a foreign country, going to a place like a sports bar or local pub can be a great way to meet locals. It's not the noisy party atmosphere of a nightclub so you'll be able to relax with a drink and chat to those around you. Chances are some of the locals will be interested in hearing about your trip, and will probably be able to give you some great suggestions of what to check out off the tourist track.
Sign Up For A Pub Crawl
If you enjoy going out for drinks, trying a pub crawl can also be a really fun way to meet other travelers while also getting to explore some local pubs. This is especially fun in places like Ireland, since the Irish are known for their quality pubs, plus local Irish bands are usually playing which is a lot of fun!
Go To A Local Meetup
You can also use websites like Meetup to find some fun local events nearby. Since a meetup is done in a group setting of people who are actively looking to do things with people, this is a great way to make some new friends in the destination you're visiting! I highly suggest this especially if you're planning to spend a longer period of time in one place.
Reach Out To Local Friends
If you're visiting a city where you have a friend or acquaintance, reach out to them and see if they'd be interested in going out with you to show you around. Maybe they'll even invite you out with some of their local friends, which can be a great way to get to know some people.
Be Open To Meeting New People
For any of these tips to work out for you, you have to be open to meeting new people. Sometimes it can feel overwhelming or scary especially if you struggle with social anxiety. Take it slow, be open, and show your friendly side. If you find it hard to approach someone first, sometimes it just takes smiling at a fellow solo traveler for them to then come to you to begin a conversation. It can be easier to start with one on one conversations with someone, so just go at the speed that feels best to you. Maybe you won't try all of these tips, but start by trying at least one that you feel the most comfortable with, and go from there!
I hope that you find these tips helpful for meeting some new people while you're out on your travels. Whether you wanted to learn how to make friends on holiday, or how to meet locals when traveling, I hope this post gave you some tips that you can use on your future trips.
Do you have any tips that you'd like to add that you've found helpful for meeting people while traveling? Let me know in the comments below!
Related Posts
What I Learned From Moving Abroad
How To Travel Alone For The First Time
The Ultimate List Of Must Have Travel Items
Become an Au Pair: Everything You Need to Know About Being an Au Pair
6 Benefits Of Solo Travel (Why You Should Travel Alone)
Solo Travel for Women: Tips and Safety Hacks