11Tips and Safety Hacks for Solo Female Travelers in 2023
Have you wondered how to experience solo travel for women? These tips and tricks from safety to comfort are going to help you confidently begin planning your next solo adventure!
Traveling solo is a great feeling and something worth trying at least once in a lifetime. If it's going to be your first time traveling alone, you may have some questions, especially around safety.
Traveling solo can actually be very safe, but of course it's always best to be prepared no matter where you go. Keep on reading to find out some safety hacks for solo travel for women.
Check Out the Safety of Places You Want to Visit
In order to be safe when dealing with solo travel for women, one of the very first things you want to look into is the safety of where you'd like to travel. You can find a list of some of the safest places for women to travel here.
There are many countries that are safe for solo female travellers luckily, so you'll have no problem finding a destination that you'll have lots of fun exploring.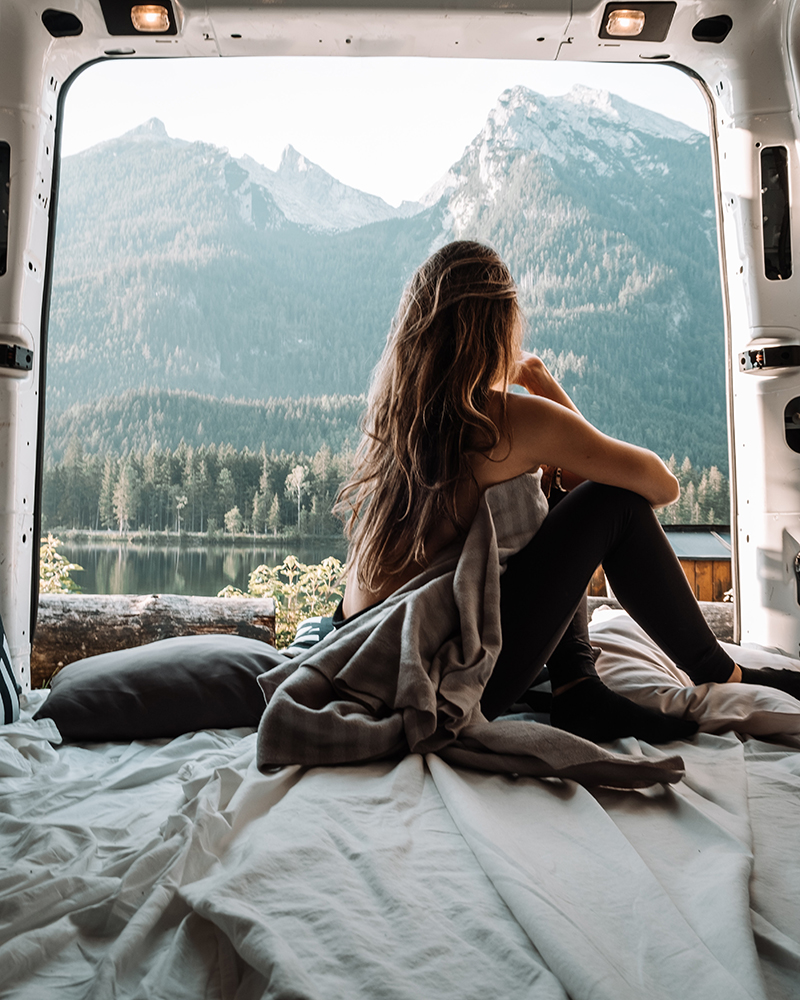 Use a Reputable Travel Company if You're Planning to Travel With a Group
If you're planning to travel solo for the first time and you're feeling nervous about it, one way to get your feet wet with it could be to join a group tour.
You can travel to the destination, or multiple destinations, with a group of other travelers. This way you can explore countries that interest you without having to wait for someone you know to come along with you. Also these tours usually give you some time to explore on your own without needing to be in the group, so you'll get a good idea of what it's like to travel on your own, but then still be able to meet up with the group again later.
Related: How Solo Travel Changes You for the Better
This is a great option if you're new to solo travel and are perhaps nervous about it. It's also a great way to explore without having to do the actual planning of tours and accommodation if that's something you aren't interested in.
Some great companies for group tours are:
Check Out Accommodation Reviews Before Booking
This is great to keep in mind even if you aren't traveling solo, but it's even more important to do when you're looking into solo travel for women since you want to make sure it has a good reputation for safety.
Use a few different websites if available when researching hotels in your target destination to get a good idea of what you can expect. If you're staying in a rental through a company like Airbnb, be sure the host has great reviews, and that there are multiple reviews to go over. Pay attention to what other solo female travelers are saying about their experience there. If there are any red flags, move onto the next!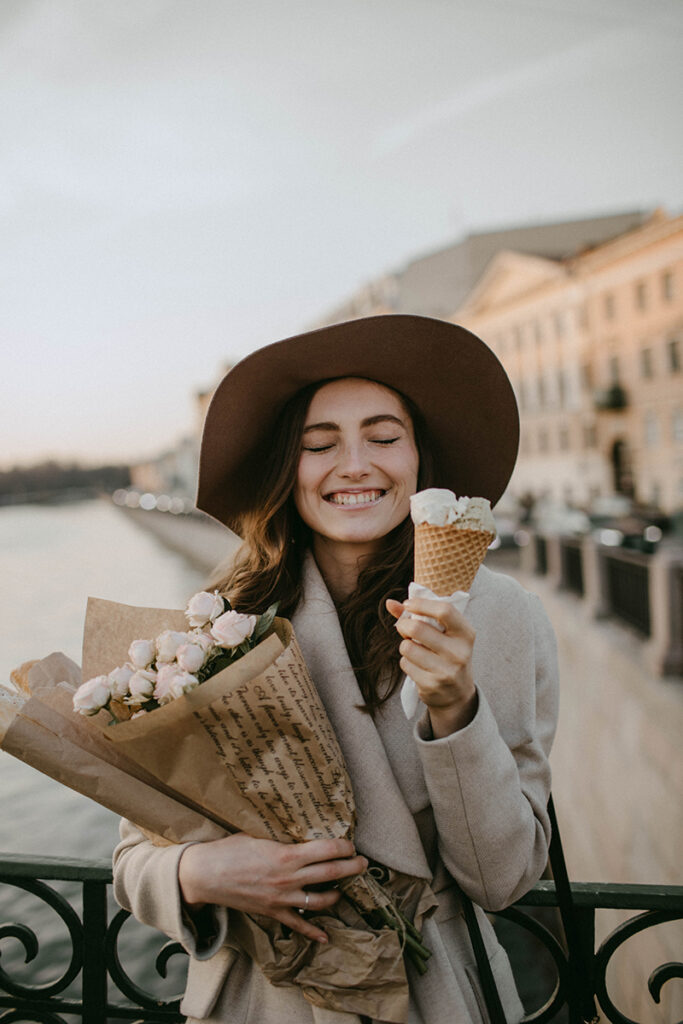 Make Copies of Your Passport and Travel Insurance
Another good tip for travel in general, but even more important if you're on your own. If anything happens to your passport or other important documents, you want to make sure you have a backup scan of them which will make it much easier to deal with in the event that something goes wrong and you need to get a replacement to get home.
Have a Way To Access Money In Case of Theft
Another one that's great for the general traveler, but even more comforting when you're traveling the world on your own, be sure you can access money even if you've been pickpocketed, or if you find your hotel room ransacked. You don't want to be stuck on the other side of the world with no way to afford meals or transportation.
Always have money split into different places. If everything is together, then that's an easy target. Also have bank and credit cards separate for the same reason. In case you find yourself with everything gone, have someone back home who can transfer or wire money your way.

If your cards are stolen, as with anywhere, be sure to call the card carriers or your banks and have the cards frozen so that no one can go on a fun shopping spree with your money.
Let Someone You Trust Know Your Itinerary
A good rule of thumb when it comes to solo travel for women is to let someone back home know what your itinerary is looking like. This way in case anything were to happen to you, at least they know where you were supposed to be or where you were staying which can be extremely beneficial if it's ever needed.
Be Prepared for Your Period
No matter how long you'll be traveling for, you want to be sure to always be prepared for your period. Different countries have different types and qualities of period necessities, and if you're used to a specific brand or quality, you might find in some countries that their products don't work for you, which could lead to a very uncomfortable experience.
I have a whole post that you can read on how to prepare for your period while traveling here.
Pack Light
When you're at home deciding what you'd like to bring with you, it can be hard to narrow things down, but trust me, you'll be glad that you did!
Traveling light is really handy, especially if you're traveling solo where you might not have anyone around who can help you if you find yourself somewhere where you might have to lug everything up a huge flight of stairs.
It's also great to have less to keep track of when you're traveling, because when you travel alone, you're probably always going to be feeling like you're forgetting something even if you're not since you're feeling the pressure of being the only one responsible for everything you need.
Don't be Afraid to Eat Alone
Some people find the idea of eating at a restaurant alone overwhelming, but don't let that hold you back! There are so many amazing restaurants to try out while traveling, and you don't want to miss out on that experience out of anxiety, especially if you're a foodie!
Bring a book along, or just people watch as you enjoy expanding your palate. No one cares that you're eating alone, and likely no one is even paying any attention to it.
Get Up and Out Early
Waking up early might feel hard especially if you were out walking all over the city the day before, or if you're dealing with some jetlag. Push through and wake up early though! First of all, you don't want to waste your time in bed when you could be exploring new places.

Another great reason to get up and out early in the day is because there are a lot less people out in the mornings. If you want to beat the crowds, or if you want to get some great pictures of the city you're in without having a bunch of other people in your pictures, then the best way to do that would be to get up before everyone else! You can take it a bit slower in the afternoon if you feel the need to rest a bit!
Understand and Respect the Culture
This is another great rule to keep in mind even if you aren't traveling alone, but it's always worth repeating. Begin to research the culture before you begin packing for your trip to make sure you are bringing things like clothing with you that is acceptable to the culture. Clothing that you might wear every day in your own city might be completely fine where you are, but some countries may not appreciate it.
Always be sure that you're being respectful of the country you are visiting since you're a guest there.
I hope these tips about solo travel for women were helpful for your upcoming solo adventure! Be vigilant, but there's no need to be fearful about it. Have an incredible experience, and if you take pictures, be sure to tag us on Instagram @shescatchingflights.
Related Posts
Six Benefits of Solo Travel (Why You Should Travel Alone)
How to Meet People While Traveling Solo
Must Have Travel Apps for Solo Female Travelers
5 Amazing First Time Solo Female Travel Destinations
Best Places to Travel Solo for Women
First Time Solo Female Travel Destinations: 7 Must See Cities