The 20 Best Places to Travel Solo for Women in 2023
If you're a woman planning to travel alone for the first time, you probably have a lot of questions, like where should you even go!? Well this list of the best places to travel solo for women is a great start!
Traveling solo is such a fun and exhilarating experience to have at least once in a lifetime! It's a great way to grow as a person and it really helps to build character. It's also a great confidence builder once you realize that you were able to do this big thing all by yourself!
But where to go!? The world is big and beautiful, so it can be a bit overwhelming trying to decide where to travel to first, especially if you're short on money or time! Keep on reading to get some helpful suggestions on the best places to travel solo for women, especially if you're a woman!
Austria Solo Travel
Austria is such a beautiful place to visit at least once in a lifetime! Surrounded by beautiful mountains, you can enjoy being out in nature here, or if you're interested in a city break, the old city of Vienna has so much to offer! If you're a music fan, you may find it worth your while checking out a show at the Vienna Opera House.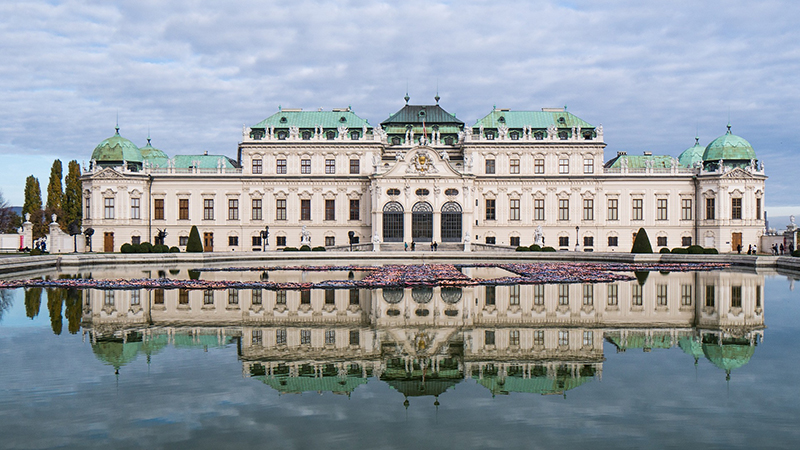 Canada Solo Travel
Canada is a huge country with so much to offer! If you're into exploring city life, places like Toronto, Montreal and Vancouver are great cities for that. If your goal is to explore nature, Banff, Whistler, and Cape Breton are some great places worth checking out when you plan your trip! Canada has the best of all 4 seasons, so you'll be able to travel at any time of year and have plenty to do!
Related: Things to do in Jasper National Park
Chile Solo Travel
Chile is a well known destination among solo travelers, and they have such a strong solo traveler culture there that there are many hostels to choose from if that's your accommodation of choice. It's also a relatively easy place to get around on your own and the public metro is a good way to get around. If you're wanting some help with sightseeing while you're here, then taking a group tour is a great decision!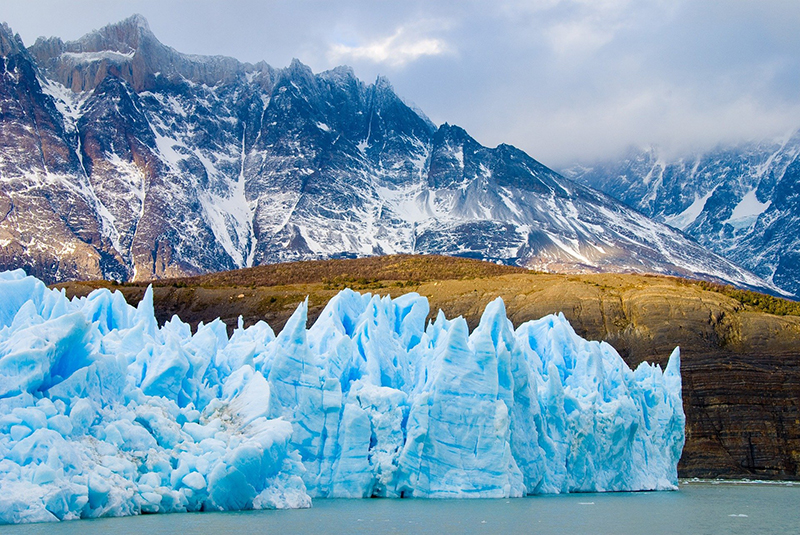 Costa Rica Solo Travel
Many people ask, is Costa Rica safe for female solo travelers? It can be, but as with anywhere else, you have to take some precautions and be aware of your surroundings. While it's best to go out during the day time if you're visiting Costa Rica alone, there are so many wonderful places to see during this time! There is so much natural wilderness to see in Costa Rica, so be sure to spend some time exploring the tropical rainforests while you're here!
Denmark Solo Travel
Denmark is home to the founders of "hygge". Visiting Denmark around the Christmas season and exploring their wonderful Christmas markets is a must if you're planning to travel around the holiday season. Denmark is also wonderful to see in the late spring once it begins to get a bit warmer and the days start getting longer. Be sure to try out some of the delicious bakeries on your visit.
Related: Top 10 Things to do in Copenhagen, Denmark
England Solo Travel
England of course makes it onto the list of the best places to travel solo, especially if you speak english and are still a bit nervous about traveling on your own. When you travel to England, there won't be a language barrier to get around which helps take some of the stress off. If you're visiting London specifically, the metro system is fantastic and far reaching, so it's very easy to get around the city no matter where you are staying. If you feel overwhelmed by the London tube map, no worries, you can learn about how to use the London tube here.
Iceland Solo Travel
Iceland is a nature lovers paradise! Surrounded by greenery, glaciers, waterfalls and many other natural wonders, Iceland is a wonderful country to take a solo car trip. It's easy to get around Iceland too, so it's not too overwhelming if you're still new to the solo travel experience. Iceland is also super safe, which is very comforting for the solo female traveler!
Ireland Solo Travel
Ireland is a great country to try if you're nervous about solo travel. Ireland's first language is English, so as long as you speak English, it will be very easy to communicate with the friendly locals, and fairly easy to find your way around.
Ireland has beautiful landscapes to visit if you take some time to explore outside of the capital city of Dublin. Take a bus trip if you're intimidated at the idea of driving on the opposite side of the road and explore beautiful places like Giant's Causeway or the Cliffs of Moher.
Germany Solo Travel
Germany is a great country with so much to offer! There are so many different cities to check out in Germany, so do a bit of research ahead of time to see where you should spend your travels. If you're into the artsy scene, then Berlin might be up your alley. If you're interested in nature, then perhaps you will want to check out somewhere like The Black Forest. Excited about fairytale villages? Rothenburg ob der Tauber will likely satisfy you!
Related: Hamburg Photo Essay
Japan Solo Travel
Japan is a busy, fascinating country to visit. Eating solo is not at all out of the ordinary here, so even though you shouldn't feel awkward about eating alone while traveling solo, you'll practically fit in with it in Japan! Explore the hustle and bustle around the city of Tokyo, or head out for a quieter experience and visit a shrine or temple! As if Japan couldn't get any better, it's also an incredibly safe country which makes it one of the best places to travel solo!
Related: Japan Itinerary for 4 Days: Best Things to do in Tokyo, Japan
Netherlands Solo Travel
Visiting the Netherlands is another great choice as a solo travel destination. Amsterdam in particular is such a beautiful city which you can get around on a bicycle. Explore the beautiful canals, and visit some of the fascinating museums and galleries that they have around the city.
New Zealand Solo Travel
New Zealand is filled with friendly people, and stunning scenery. A great idea for your trip to New Zealand would be to do a road trip to really get to explore the natural beauty of the country and see some beautiful places out of the city.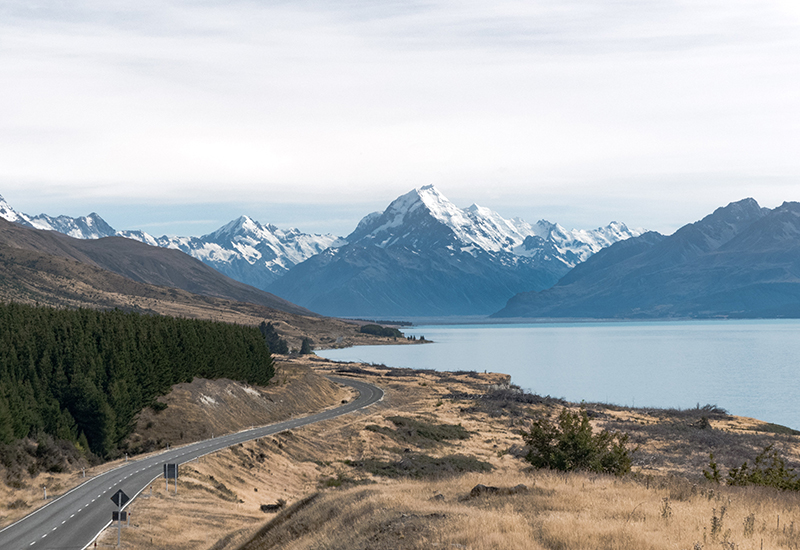 Norway Solo Travel
If you love nature or are excited about hiking, then obviously Norway should be on your dream destinations list! If you visit Norway during the winter months, you may also be rewarded with a beautiful light show from the northern lights!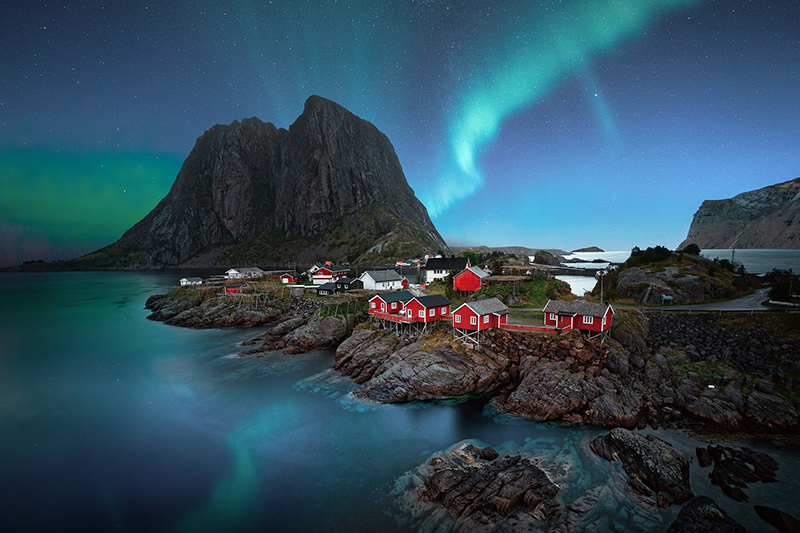 Portugal Solo Travel
Portugal is another great option for the solo wanderer. If you're planning a trip to Portugal, be sure to visit Lisbon which is a hotspot for nomads and fellow solo travelers. While in Portugal, check out the stunning beaches, and admire the beautiful architecture and colourful art in the cities!
Scotland Solo Travel
Scotland is a great spot for your solo adventure! Spend some time in awe over the beautiful, old architecture, then perhaps take a few days to explore the highlands of Scotland.
Spain Solo Travel
Spain has an overall easy metro system which makes it super easy to navigate as a visitor in the country. It's also a hotspot during the winter months for travelers trying to escape the cold winter months, so if you want to travel in a slower season, be sure to keep that in mind! One thing to keep in mind while traveling to Spain is that in the afternoons a lot of shops and restaurants close down for "siesta", so you might want to head out to the beach during this time.
Related: Malaga, Spain: My First Trip Abroad
Sweden Solo Travel
Sweden is another of the beautiful Scandinavian countries on this list. Sweden has a popular coffee culture, so while you visit here, you should be sure to test out some of the local cafes to see what they have to offer!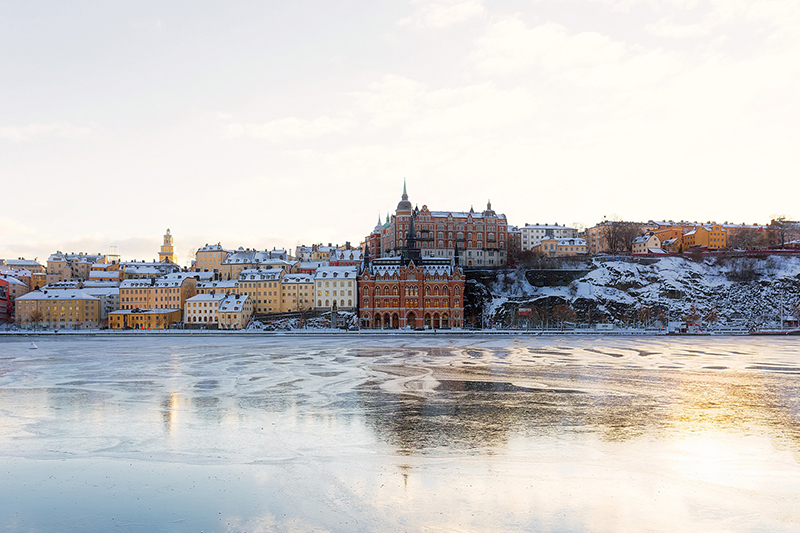 Switzerland Solo Travel
Switzerland is of course another amazing location to visit for nature lovers, but pretty much anyone would have an amazing experience in Switzerland. Switzerland has an abundance of mountains and pristine lakes throughout the country, so no matter what area you visit, you'll have plenty of options for day trips that will take your breath away!
Thailand Solo Travel
Thailand is well known as a solo travel destination. It's also a very affordable and safe destination which definitely helps it qualify as one of the best places to travel solo! Thailand is famous for its amazing beaches and rainforests, so it's a beautiful place to visit if you're interested in having some adventures in nature.
USA Solo Travel
The United States has SO MUCH to offer! There are so many great options of places for solo travelers to explore! Check out some suggestions for the best cities to visit solo in the USA here. You can explore mountains, go to the ocean, relax on beaches, go exploring in cities, attend wild events and so much more! If you don't live in the USA, chances are you could visit many times throughout your lifetime and still have too much to see!
I hope this post has been helpful for you when going over your options for where to travel to next. These are just some of the best places to travel solo, so if you know some others that you'll be visiting, then make sure to tag us with your suggestions on Instagram @shescatchingflights.
Related Posts
Solo Travel for Women: Tips and Safety Hacks
How To Travel Alone For The First Time: Tips For Solo Female Travelers
Where To Travel Alone: Best Countries To Travel Alone
5 Amazing First Time Solo Female Travel Destinations
First Time Solo Female Travel Destinations: 7 Must See Cities