Things To Do In Jasper National Park
If you're looking for things to do in Jasper National Park, keep reading for some tips!
There are so many things to do in Jasper National Park. The first trip I took through the Rocky Mountains in Alberta was into Jasper. The drive from Edmonton was a long one, but worth every moment of the beautiful scenery we came across. Once we entered Jasper National Park, mountains began to rise in front of our very eyes. I have about 10 different angles of every photo I took because I was in complete awe of what nature laid in front of me.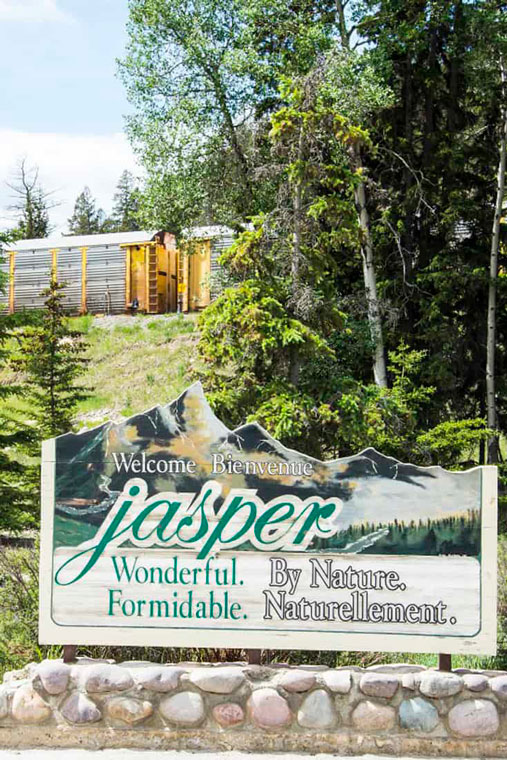 Things To Do In Jasper National Park
We took some random side roads through the snow capped mountains and were rewarded with the near untouched beauty of the trees and mountains surrounding us. Jasper Alberta has some of the most amazing views that I've seen in Canada.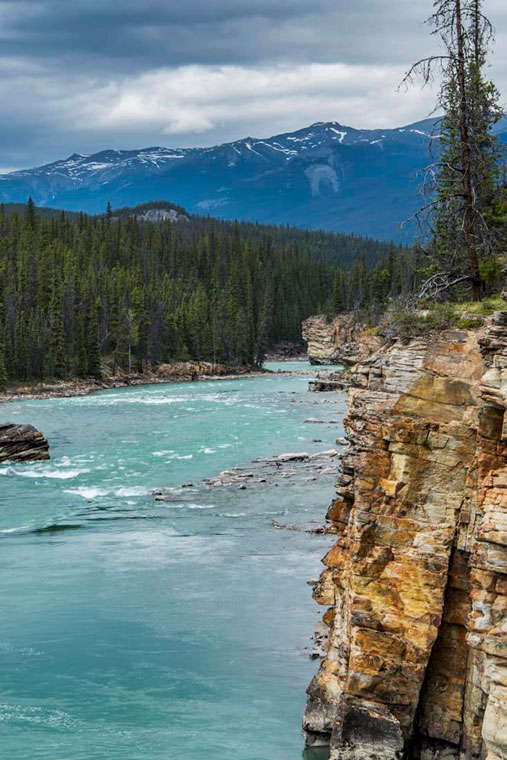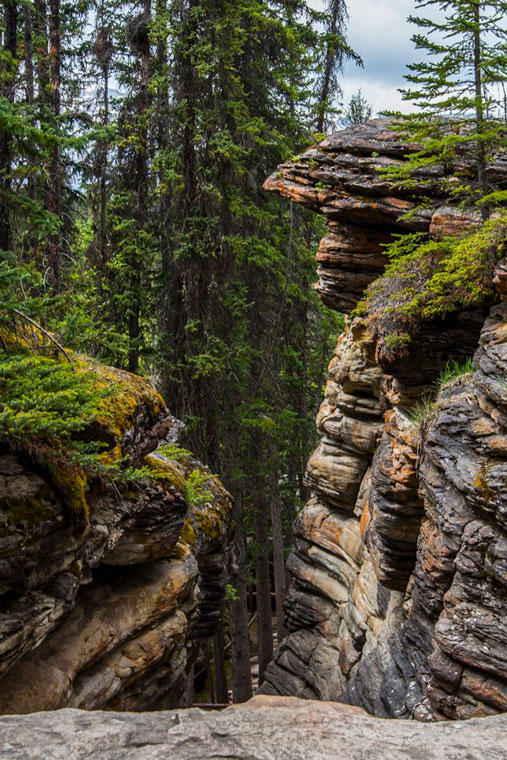 On one of these side trips, we came into the direct path of a bear! It was literally the length of 1.5 of me away from us! The bear was very calm however and looked at us with some curiosity, and luckily as the bear was walking, I was able to get pictures from multiple angles, such a riveting experience! The wildlife in Jasper National Park is amazing!
We then went into the town of Jasper for some lunch. It was a cute little town with a lot of RVs parked for lunch as well. I love that the stores in town all follow the same look no matter what brand they are. I definitely got a bit of a ski lodge vibe. I would love to do a longer stay in Jasper Alberta to get a more in depth view.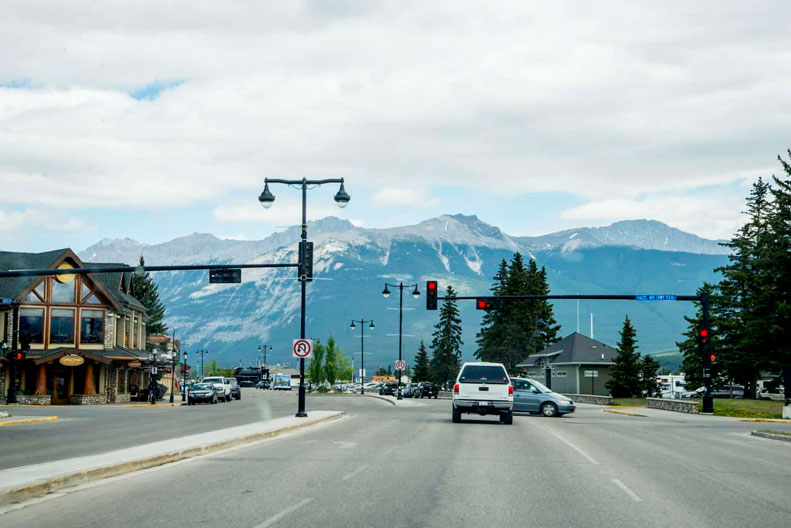 We then took off on the road again, and our next stop was at Athabasca Falls Jasper. Through this whole day, this was by far my favourite place, and I would have loved to spend more time exploring Athabasca Falls. Beautiful mountain views and rushing waterfalls were all around us. The water was crisp and pristine, I definitely say this is a must see if you're in Jasper! I have honestly never seen such clean, beautiful water before.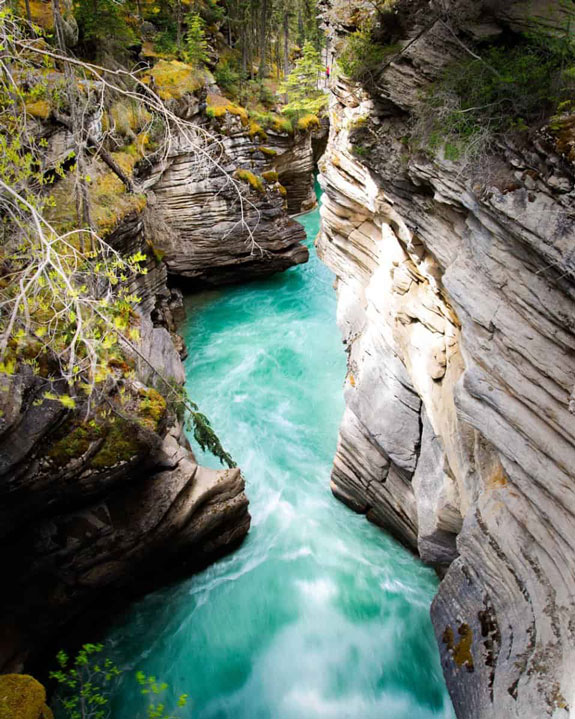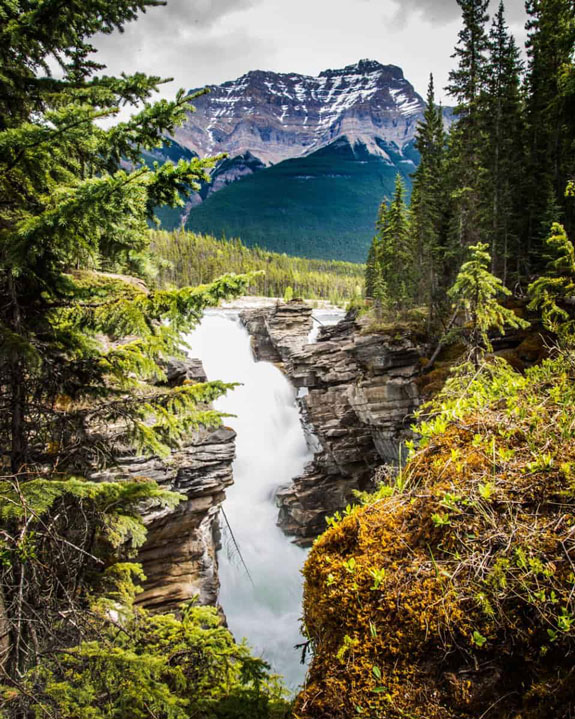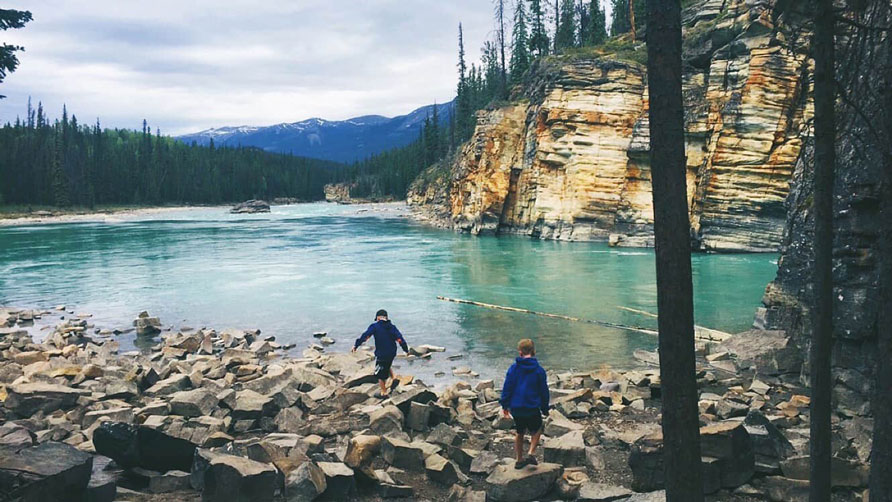 As we geared up to head back to Edmonton on our road trip, we drove along the Columbia Icefield, and there were just so many beautiful places along the way that we ended up pulling over for lots of pictures! If you ever get the chance, I would highly recommend doing a Columbia Icefield tour!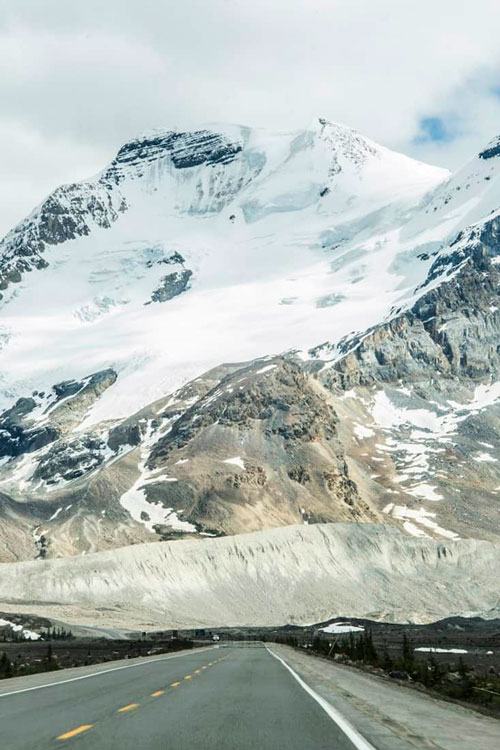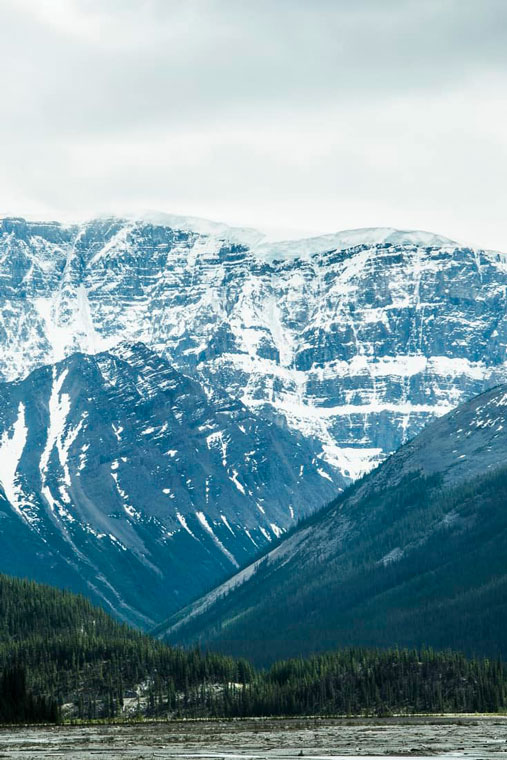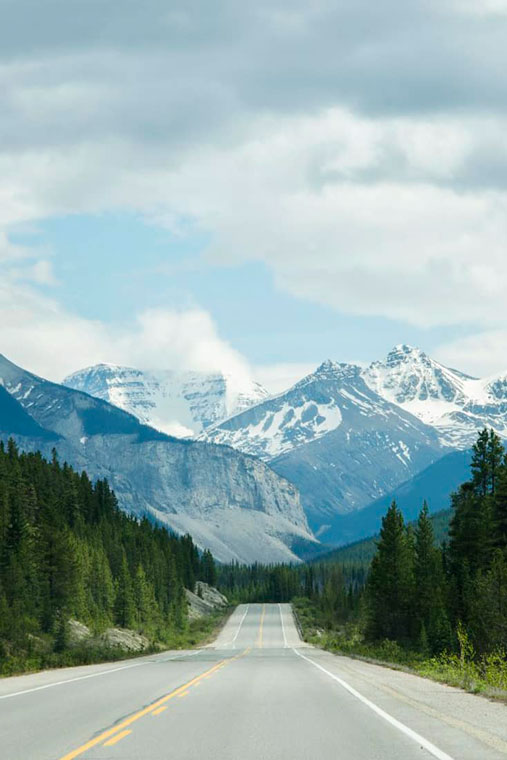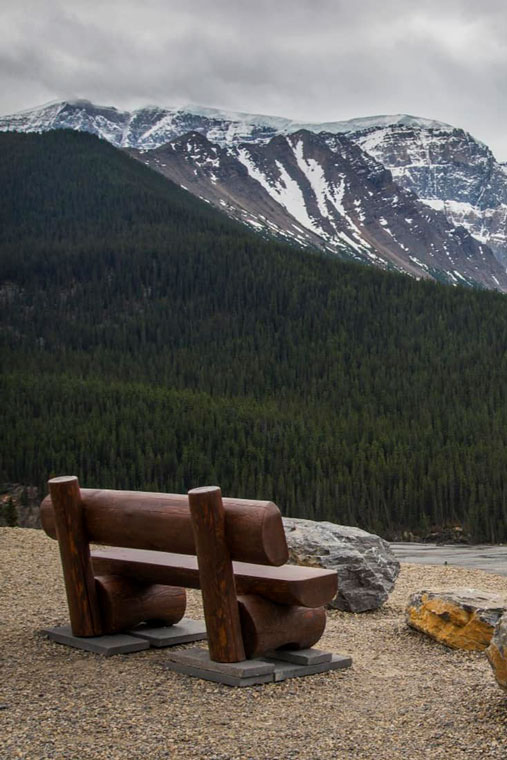 Overall, this Jasper Alberta road trip from Edmonton was about 15 hours of mostly driving, with lots of stops along the way. I would recommend staying somewhere closer to the park, especially if you'd like to visit Banff on your trip as well. There are several Jasper Alberta hotels to check out in the area, but if I were to choose one it would be the Fairmont Jasper Park Lodge. A girl can dream right? Of course there are other Jasper accommodations to check out too!
Related Posts:
Visiting Peggy's Cove Lighthouse Halifax, Nova Scotia
Halifax Public Gardens In Nova Scotia
St Jacobs Market: Day Trip From Toronto
Things To Do In Jasper National Park