Dineen Coffee Co. Downtown Toronto
If you're looking for a cute coffee shop in Toronto, check out why Dineen Coffee Co. is a must try!
I'm always on the hunt for cute, quaint, Instagram worthy cafés and I found a real gem in Toronto!
Dineen Coffee Co. is downtown Toronto in a beautiful, large, older building on the famous Yonge Street. A girlfriend and I ventured in one Monday afternoon, not taking into consideration that it was about lunch time, and the line was through the door with people in their suits and fashionable business attire, coming to get a caffeine pick-me-up.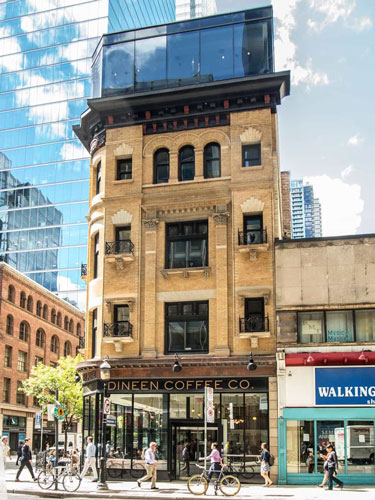 Luckily a lot of these people were on their way out the door again after ordering, but seating was stuff quite full. Just as we picked up our coffees, someone vacated their table, and we had a wonderful view through their floor to ceiling windows of the beautiful, sunny day outside.
I ordered a mocha and it was beautiful. I admit, I often order from big brand chains such as Starbucks since that's close and convenient to my home, but I could instantly taste the high quality of their mixture. It was not at all sugary, yet it wasn't bitter! Definitely a worthy place to check out, and to visit again and again!
If you're in Toronto and like to add coffee shops into your Instagram line up, this is the place for you!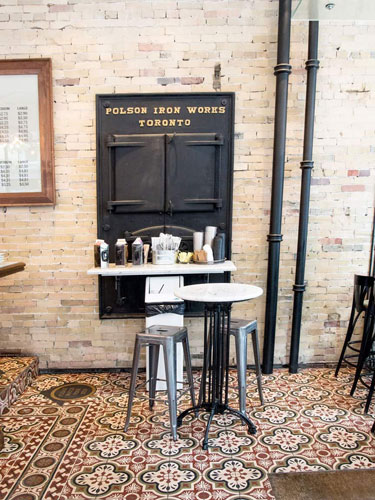 Related Posts
Toronto CityPASS: Seeing The Best Tourist Spots In The City
Toronto Christmas Market: Holiday Traditions
St. Jacobs Market: Day Trip From Toronto
Fun Things To Do In Toronto For All Ages
Dineen Coffee Co. Toronto, Canada