Malaga Spain: My First Trip Abroad
It's been a very long time since I visited Malaga Spain, but I feel like it's not right if I don't talk about it on the blog. It was, after all, how I got my first taste of travel!
This post isn't so much an informational post since it was so long ago, I definitely forget a lot of key things like where we stayed and where we ate. I want to take this time to pay homage to it though since it was such a pivotal part of my entire life.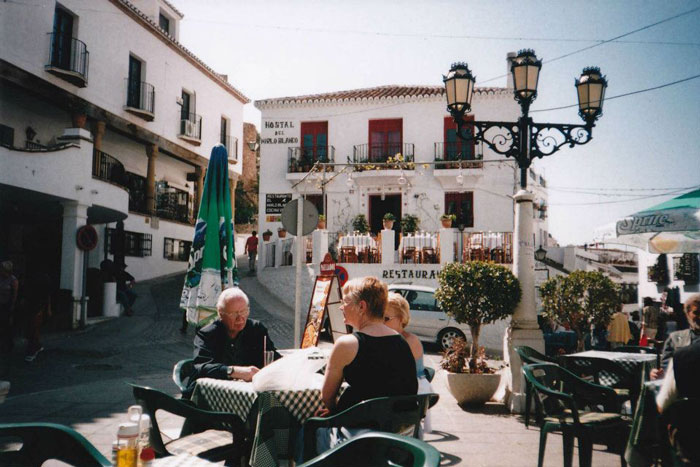 When I went to Malaga, Spain it was 2004. I grew up in a small town in Ontario, Canada and none of my classmates really traveled. One kid I remember used to go to England since his grandparents lived there, but other than that the most exciting trip people seemed to take was to Florida during the March break.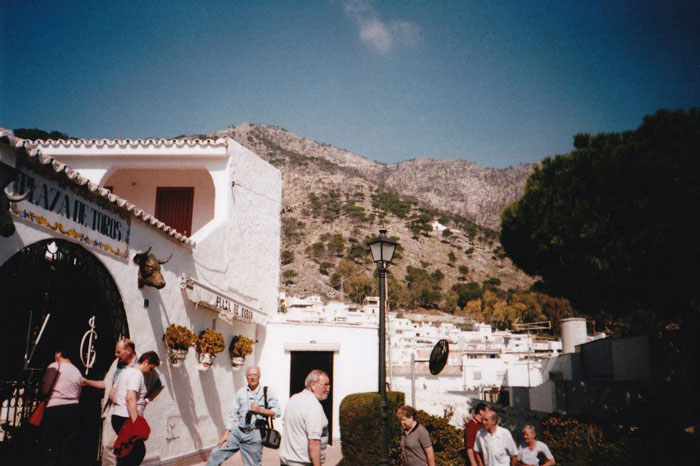 My grandparents traveled often during their life together, and on this trip to Spain, they invited my mom and I to come along. I was ecstatic. I literally had a daily countdown that I would write down on my hand in pen every day, and the closer it got, the harder it was to contain my excitement!
On the day of the trip, I was so ready to go. I had actually started packing at the one month mark before our trip to make sure I wouldn't forget anything! We took a taxi from my hometown to Toronto, which was about two hours, then waited to get onto our flight. I also clearly remember takeoff since it was my first time flying, I can remember it so clearly that I can also remember my mom's excitement at my excitement over it.
Our flight was to Gatwick, England where we then had a transfer to Heathrow Airport where we had an eight hour layover. The only thing I really remember about the layover is feeling that it was soooo long, and we were in a space that had glass walls around us and on the other side of the glass wall we saw military (I think?) marching with guns which was a bit concerning. I still have no idea what that was about.
Once we got to Spain, my grandpa picked us up and we got to the vacation home around 5:30am and I was way too wired to sleep. The day was finally here!
Unfortunately, I only remember bits and pieces from the trip in no specific order, or I remember different scenes and have no idea where they were from, but I'll try to summarize a few of the best ones here!
One thing I couldn't wait to do was go to the beach! I had never seen anything bigger than a lake before in my life, so this was thrilling! It ended up being pretty chilly during our trip and I think this was our only trip to the beach, so I never actually got to swim in the ocean but standing in the water felt like enough at the time.
This day at the beach we also saw people participating in a sandcastle building contest, and the results were amazing! I was so surprised by the effort and skill of these people.
Another place that we visited that I remember being mesmerized by was a Buddhist temple high up in the hills. The view out was breathtaking, and the temple itself was so amazing. It felt so good being there, and I remember a specific piece of art in there that was made just with different pieces of coloured sand. I wish I had taken better pictures back then, but bear with me, I was using a disposable film camera and I was only 14.
We also got lost in the mountains one day, and I remember wondering if we were ever going to find our way out! We ended up getting lunch from a place somewhere in the middle of nowhere where we had the best fries of my life. It's something we still reminisce on to this day. (Sorry I can't recommend it… I don't remember where, and we were lost anyways. Back in the days before Google maps).
Another very clear memory I have about this trip was when we were driving in the mountains, it often felt like we were going to fall over the edge down below. I was convinced a few times that I was going to die (Spoiler alert, I'm very much alive and well).

I also remember the narrow streets in some of the towns we drove through, thinking we were going to run over people, or hit other cars around us. This was my first time experiencing roads that were so old and small compared to what we have in North America.
I even remember drinking Fanta for the first time and loving it! It wasn't really sold in Canada back then, so a few years later we found we could get it from a European supermarket so we would buy it for special occasions, and it would remind us of our trip to Spain.
All too quickly, the two weeks were over, and it was time to go back home and back to school. After this trip, I became obsessed with traveling and knew it was something I wanted to do a lot more of in my life and at the time I had no clue how I would make that happen. I also became obsessed with taking pictures from this trip. It was really my first time being able to take pictures of anything since my mom bought us each a disposable camera (I used up all of her film when I ran out of my own, and managed to convince her to buy another camera that we had to "share").
I hope you enjoyed this stroll down memory lane with me. If you've ever been to Malaga, I would love to hear all about your experience in the comment section down below! I'd love to do another trip one day to see what I recognize, and hopefully document it a little bit better!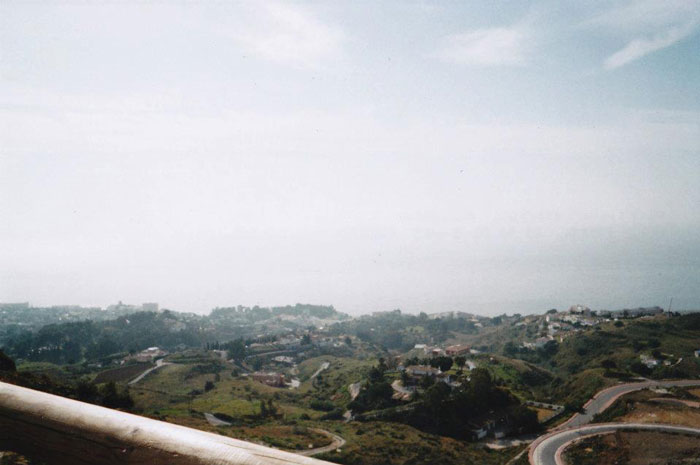 Related Posts
Top 10 Things To Do In Copenhagen Denmark
Paris Is Always A Good Idea And 20 Other Paris Quotes
Malaga Spain: My First Trip Abroad