Solo Travel: 7 Best Things to do in Nashville Tennessee Alone
While Nashville is known for being a great destination for bachelorette parties and girls' trips, it's also an excellent city to visit solo. From live music to delicious food, there's plenty to do in Nashville, even if you're flying solo. Below, we're exploring seven of the best things to do in Nashville if you're traveling alone.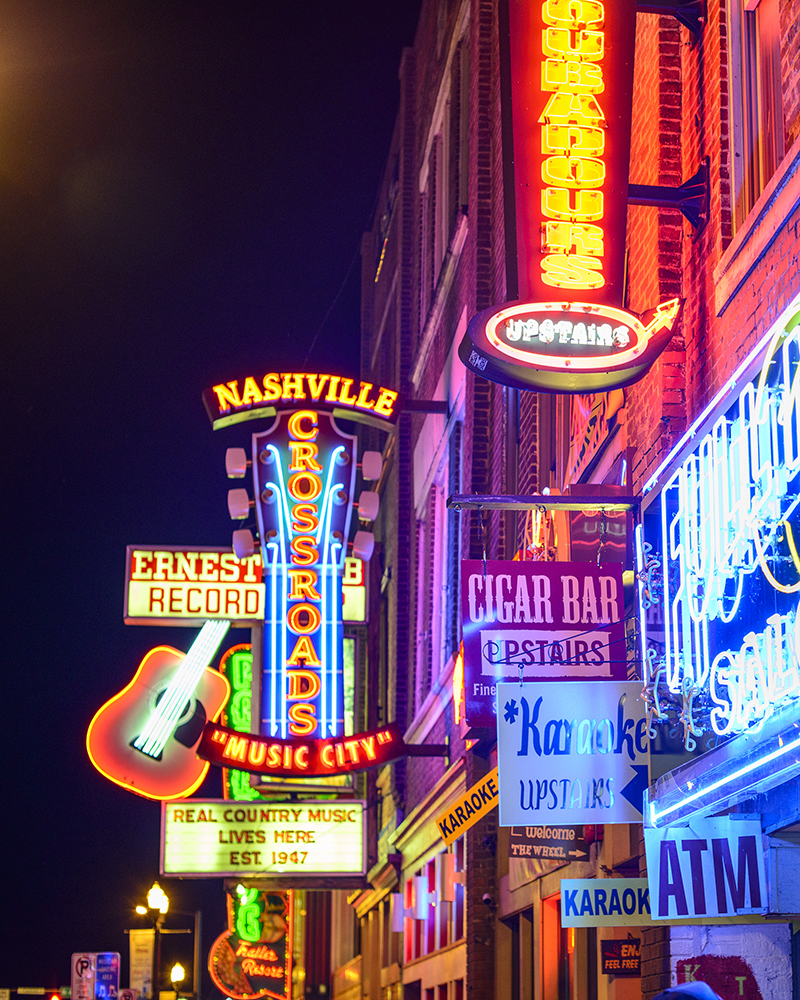 Is Nashville a Good Solo Trip to Take?
Nashville is an ideal destination for a solo trip. While it is best known as the home of country music, the city has much more to offer. There are plenty of great places to eat, drink, and shop, and the locals are incredibly friendly.
Additionally, Nashville is easy to navigate, and there are plenty of activities to keep you busy. Whether you're looking to explore the city's rich musical history or simply enjoy some time in the great outdoors, Nashville is sure to satisfy.
Nashville is also known to be a welcoming city, you're sure to meet plenty of new people along the way. So if you're looking for a solo trip that's full of both adventure and opportunity, Nashville is the perfect destination.
Is it Safe to Travel to Nashville Alone?
Yes, Nashville is safe to visit alone. The city has a low crime rate, and tourists are unlikely to experience any problems while visiting. Additionally, the locals are incredibly friendly, so you're sure to feel welcome in Nashville.
The 7 Best Things to do in Nashville Tennessee Alone
Grand Ole Opry
Grand Ole Opry offers unique entertainment experiences for people of all ages.
If you are searching for one of the best things to do in Nashville, Tennessee, look no further than Grand Ole Opry. You can see live performances of reputed country music artists, ranging from new stars to all-time legends.
This American country music stage concert show is conducted every week in Nashville, Tennessee. It was first introduced as a one-hour radio barn dance on WSM on November 28, 1925, by George D. Hay. He owned and operated by Opry Entertainment, this stage concert venue attracts numerous visitors from different parts of the world.
Millions of people also listen to country music show through radio and the internet. It is one of the most entertaining things to do in Nashville if you are traveling solo.
If you want to experience country music in its full glory, you must visit Grand Ole Opry.
We recommend booking this best-selling backstage tour from Viator
Country Music Hall of Fame and Museum
Do you want to explore the history of country music? If so, then you should visit the Country Music Hall of Fame and Museum.
Known as the Smithsonian of country music, this exclusive modern facility is home to one of the largest museums and research centers of American vernacular music.
This large facility is a must-visit destination for all types of travelers. It boasts 350,000 square feet of space, containing art galleries, archival storage spaces, special event spaces, restaurants, retail stores, and educational classrooms.
Located in the heart of downtown Nashville, the Country Music Hall of Fame and Museum takes you on an unforgettable journey into the history of American country music.
You can find more than 2.5 million artifacts, a historic RCA Studio B, and Hatch Show Print at this gorgeous center. It is the largest repository of country music artifacts in the world. Don't miss out on the opportunity of visiting the Country Music Hall of Fame and Museum when you are in Nashville on your solo trip.
Book Your Admission HERE
Cumberland Park
Snuggled between the Korean War Veterans and the Shelby Street Pedestrian Bridge in Nashville,
Cumberland Park offers a wide range of attractions and activities for both kids and adults.
Paying a visit to this park is one of the best things to do in Nashville.
The beautiful playscape of Cumberland Park takes kids to a magical world. A walking trail and a butterfly garden surround the play area. You can come across a splash pad with jets and a wading pool that lets you cool off during the summer season. Spreading across 6.5 acres of land, Cumberland Park has a large play area for children and families.
It offers unique water features and various types of play structures. The entertainment options available include a tandem see-saw, a beautiful green maze, a bouncing pad, a stone climbing wall, a sand play area, a four-person embankment slide, and an undulating washboard activity area.
There is also an outdoor amphitheater that accommodates around 1200 people. If you want to have a secret escape into a serene place that offers relaxation and numerous entertainment options, you can choose Cumberland Park.
Vanderbilt Dyer Observatory
Located on one of Nashville's tallest peaks, the Vanderbilt Dyer Observatory is a stunningly beautiful, well-preserved astronomical observatory that educates the public about astronomy, engineering, and science.
When you are in Nashville, you must find time to visit this spectacular observatory.
As the name suggests, it is owned and operated by Vanderbilt University.
Established in 1953, Dyer Observatory offers a wide range of attractions and activities, including telescopic nights, astronomic talks, credit and non-credit classes, field trips, and summer camps. This astronomical observatory offers rental space for events and conferences.
Concerts are also conducted on the portico of the observatory to keep visitors relaxed and entertained. You can bring your own food, drinks, and blankets to relax on the front lawn while enjoying the music.
The beautiful sunset, starry sky, and music will take you into a new realm of excitement. There is also a fitting climax to this entertainment by letting you watch the celestial bodies through the telescope after the musical extravaganza.
Johnny Cash Museum and Café
Located in the heart of Downtown Nashville, the Johnny Cash Museum and Café keeps you mesmerized in many different ways. A visit to this magnificent museum is one of the most exciting things to do in Nashville.
It is home to the largest collection of Johnny Cash artifacts and memorabilia, including handwritten lyrics, stage costumes, JC's personal Bible, Grammy and CMA awards, and Gold and Platinum records.
Many renowned agencies like National Geographic Traveler and Forbes have chosen it as the number one music museum in the world many times. When you visit the Johnny Cash Museum, you can go to the café to enjoy authentic BBQ, immersive live music, and great drinks. There is also a gift shop that sells many different Johnny Cash collectibles and souvenirs.
Never forget to add Johnny Cash Museum and Café when you are on a Tennessee vacation.
Tennessee Sports Hall of Fame and Museum
Tennessee Sports Hall of Fame and Museum is an ultramodern, 7,500-square-foot interactive facility, where you can explore and study the history and achievements of sports legends that represented Tennessee State.
It is a must-visit museum for sports enthusiasts and families. Located in Bridgestone Arena in Downtown Nashville, this hall chronicles the history of sports in Tennessee, ranging from the 1800s to contemporary athletes of all sports.
This interactive facility meets both your educational and entertainment purposes perfectly. It unveils the contributions of all Tennessee legendary people involved with sports, including athletes, sports administrators, sportswriters, and coaches.
The museum also features exciting interactive games for children to keep them entertained. Tennessee Sports Hall of Fame and Museum is a dream destination for sports enthusiasts.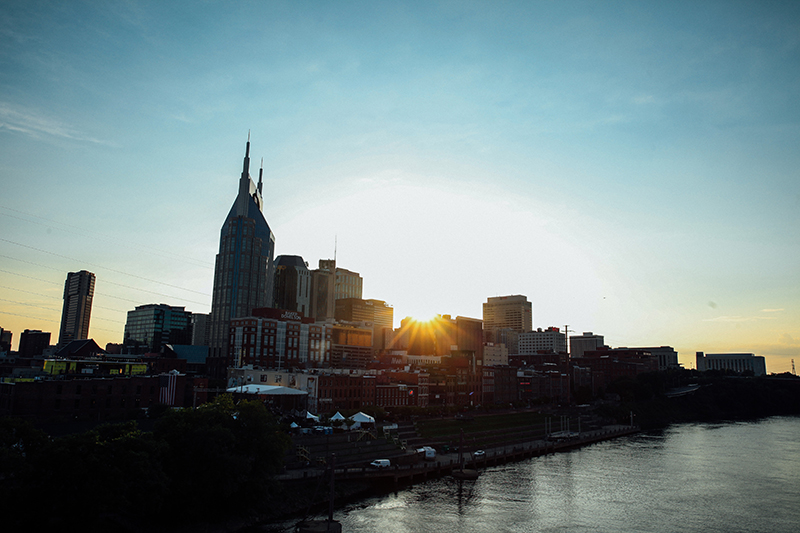 Nashville Zoo
Spreading across 200 acres, Nashville Zoo is one of the most popular tourist attractions in Tennessee.
It is a highly vibrant, attractive, and modern zoo that contains to more than 6,300 individual animals, including spider monkeys, clouded leopards, Masai giraffe, white rhinoceros, and much more.

You must plan a visit to Nashville Zoo because it is one of the most exciting things to do in Nashville.
If you love outdoor adventure, you can ride the Soaring Eagle zip line. The Grassmere Historic Home lets you learn about the history of the Nashville Zoo.
The Sumatran tiger and Andean bear exhibits will also take you into a magical world.
Other attractions in the zoo include Lorikeet Landing, Shell Station, Jungle Gym, Kangaroo Kickabout, Critter Encounters, and Wild Animal Carousel.
I hope this article gave you some good ideas for your future trip to Nashville.
Final Thoughts
As you can see, there are many different fun things to do in Nashville Tennessee, and I hope you have the time to explore them all on your next solo trip!
Related Posts
The Best American Cities for Solo Travel
Things to do in Tallahassee, Florida