The Solo Traveler's Guide to Austin
There are few places everyone wants to be, and Austin is one of them. From the bats to the weird, you can't wait to soak in Austin's awesomeness. A perfect mix of old-school culture and innovation, the city is growing every day.
Famous for the live music, you're sure to find a lot more in this wonderful city if you are open to it. Read on.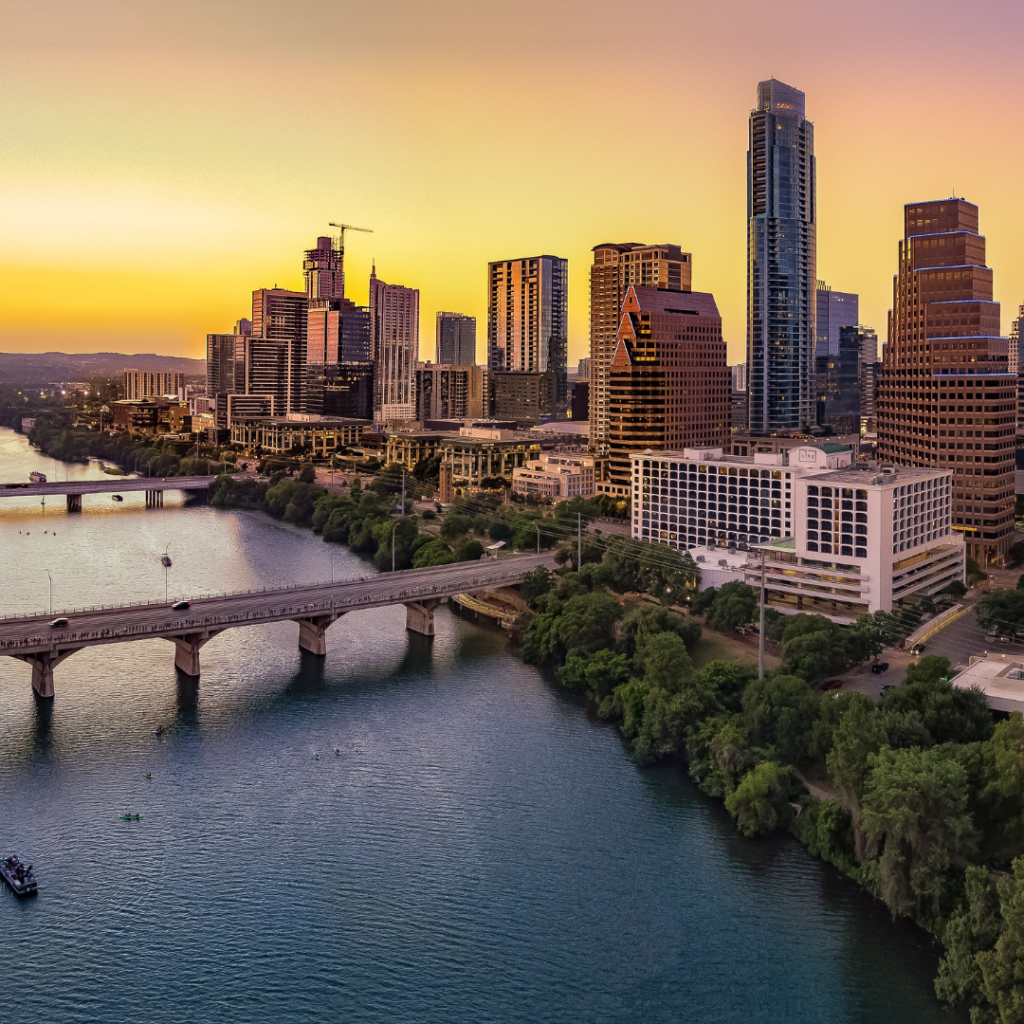 Why Should I Consider a Solo Trip to Austin?
If you're considering a solo trip to Austin, there are plenty of good reasons to go ahead and book your ticket. For starters, Austin is a great city for solo travelers, with plenty of things to see and do. The downtown area is compact and easy to navigate, and there are plenty of restaurants, bars, and cafes where you can easily strike up a conversation with the locals.
What's more, Austin is renowned for its live music scene, so you'll never be short of things to do in the evenings. And if you're feeling adventurous, there are plenty of outdoor activities to enjoy in the nearby hills and lakes.
In addition to being a great destination for solo travelers, Austin is also an incredibly friendly city. The locals are known for their laid-back attitude and hospitality, so you're sure to feel welcome wherever you go.
And with its vibrant nightlife and lively cultural scene, Austin is the perfect place to let your hair down and have some fun. So if you're looking for an exciting and adventure-filled solo trip, Austin should definitely be at the top of your list.
Is It Safe to Travel to Austin Alone?
Austin is a great place to visit for anyone who enjoys live music, good food, and outdoor activities. In recent years, it has also become known as a hub for startups and tech companies. With its thriving arts and culture scene, Austin is an attractive destination for solo travelers.
However, there are some safety considerations to keep in mind. As in any large city, it is important to be aware of your surroundings and take precautions when walking alone at night. Additionally, while the downtown area is generally safe during the day, it can be more dangerous after dark. If you are planning to travel to Austin alone, staying in a well-lit and populated area is advisable.
Airbnb listings in safe neighborhoods like Hyde Park or Mueller are a good option for solo travelers who want to feel secure while exploring the city. By following these safety tips, you can ensure that your trip to Austin is enjoyable and incident-free.
How to Travel to Austin Solo?
The best way to travel to Austin solo is by air. The city has its airport, located just a few miles from downtown. Once you arrive, you can either take a taxi or ride-sharing service into the city or rent a car and explore the surrounding area at your own pace.
If you're planning to rent a car, it's worth noting that parking can be expensive and difficult to find in the city center.
Once you're in Austin, getting around is easy. The downtown area is compact and walkable. There is a bus service as well.
If you're planning on exploring outside of the city, there are several car rental companies located throughout Austin, so you can always rent a car for a day or two.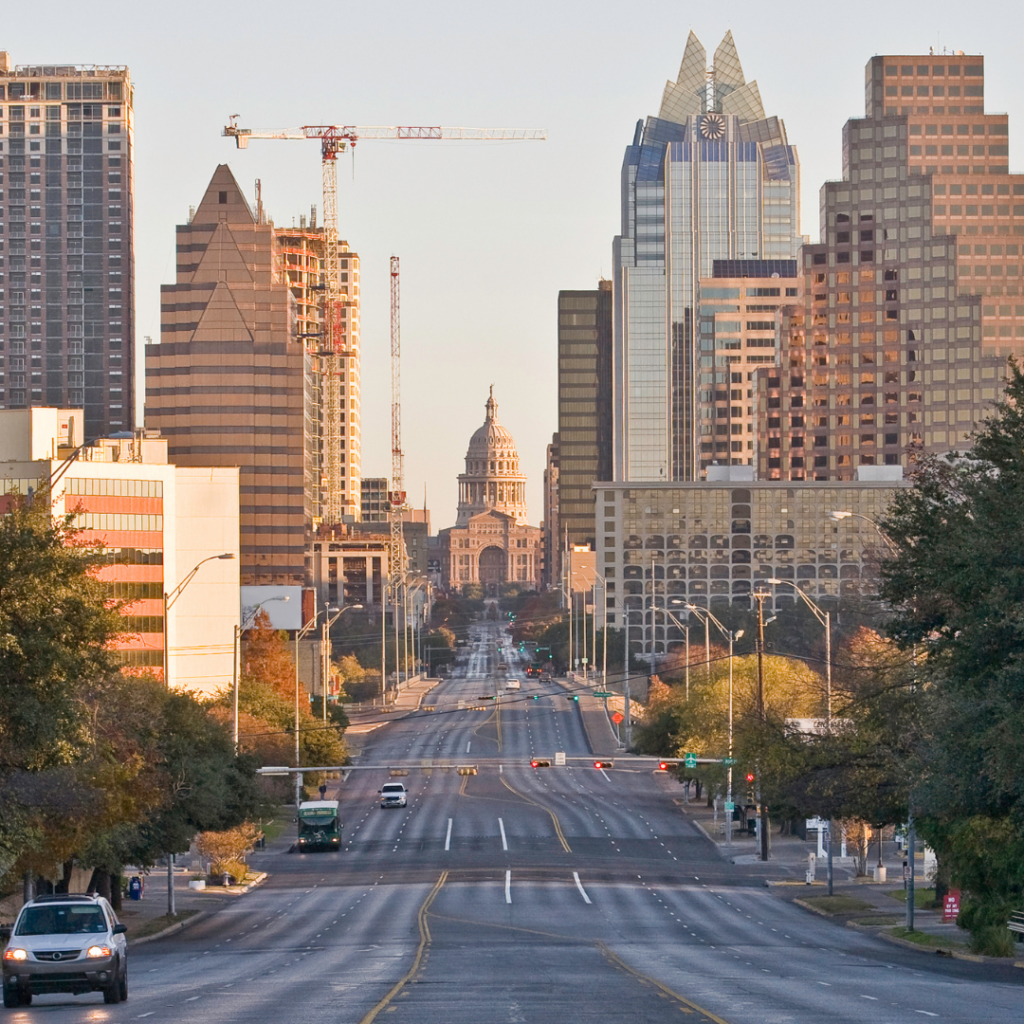 5 Solo Travel Tips When Travelling to Austin
Now that you know a little bit more about why Austin is such a great destination for solo travelers, here are a few tips to help you make the most of your trip:
Research
Read up on the city you're visiting, and make sure you know the basics about getting around, where to stay, and what to do. This will help you feel more prepared and less overwhelmed when you arrive in Austin.
Stay in a safe neighborhood
If you're unsure which neighborhoods are safe, ask someone at your hotel or hostel or look up information online before booking your accommodation.
Be aware of your surroundings
This means keeping an eye on your belongings and being aware of who or what is around you. If you feel unsafe at any time, trust your gut and move to a different area.
Talk to locals
One of the best ways to get insider tips on solo travel is to interact with the local people. When you're in Austin, strike up conversations with the people you meet, and see if they have any recommendations for things to do or places to eat. You might be surprised at how friendly and helpful people can be!
Have a backup plan
This could mean having a friend or family member you can contact if something goes wrong or knowing where the nearest embassy is located in case of an emergency. By having a backup plan, you can rest assured that help is available if you need it.
Related Posts:
Solo Luxury Travel: 10 Tips For Your Next Trip
The 10 Top Places to Go Alone in Los Angeles
Solo Travel in Boston: The Best Things to Do Alone
Final Note
Traveling solo to Austin can be fun, provided you take the necessary precautions to ensure your safety.
Do your research beforehand, and be aware of your surroundings when you're out and about in the city. If you follow these tips, you can enjoy exploring everything Austin offers.