Solo Travel in Boston: The Best Things to Do Alone
If you're looking for a city that's perfect for solo travel, Boston is a great choice. With its rich history, an abundance of things to do, and (mostly) friendly locals, Boston is a great place to explore on your own.
For most of us, solo travel can be a little intimidating. This only gets harder if you're not familiar with the city you're hoping to travel to. Let us ease your mind a bit as we've put together a fantastic list of the best things to do alone in Boston. Add these places to your itinerary and you're guaranteed to have a magical time!
Now let's get started reviewing all those details you'll need for your solo travel in Boston.
Disclaimer: Below may contain affiliate links, where I make a small commission. I only recommend products that I use and love at no cost to you.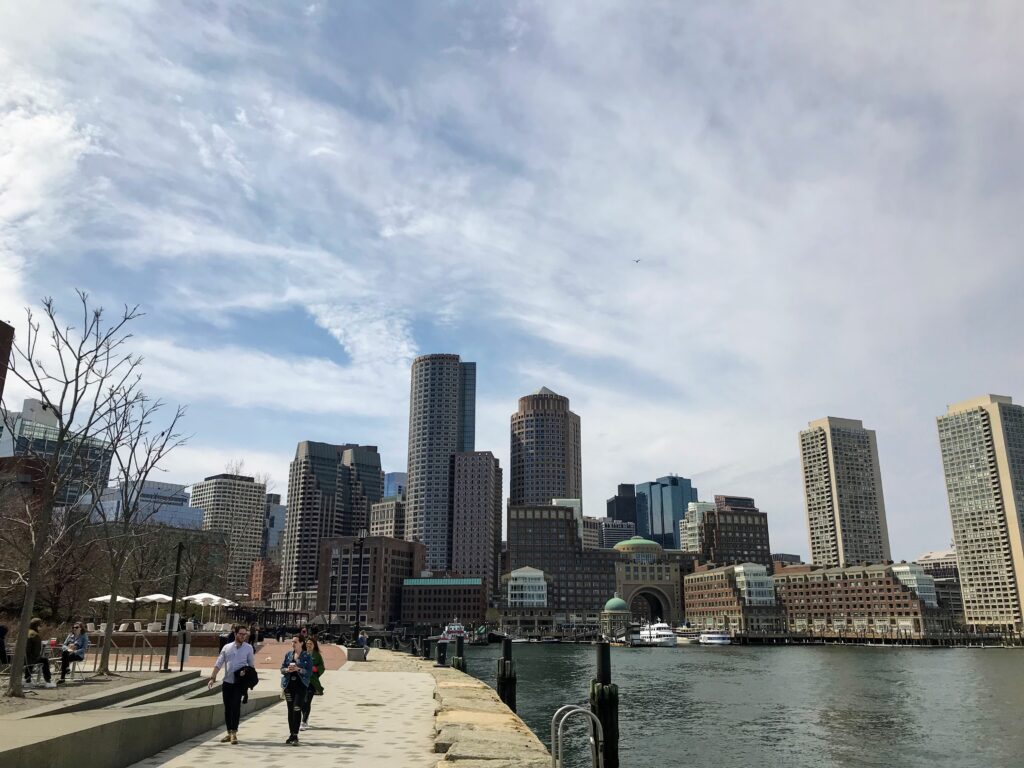 Is Boston Safe to Travel Alone?
Absolutely! Speaking as a former resident of Boston for about two years, I can assure you that it is a perfectly safe city to travel alone in. You can walk around alone during the day or at night in most areas without feeling unsafe.
Of course, just because a city is safe it doesn't mean throwing caution to the wind. You'll want to exercise the same amount of caution you would in any large city or area at night. Another tip is to stick to the downtown, central areas where other people are around.
For all your travel options in one place, Omio is a great resource and I use it regularly!
Where to Stay Traveling Alone to Boston
There are a lot of neighborhoods in Boston so it can be hard to choose where you want to stay.
When traveling solo, it's always best to stay in a central location where you can either walk everywhere or you're close to public transportation. This will make it easier for you to get around and will also give you so many more options for things to do.
The two best areas in Boston that I recommend for solo travelers are the Long Wharf area and Back Bay. These two areas offer a lot in terms of things to do and places to eat. They're also safe areas where you'll feel more than comfortable.
Long Wharf
The Long Wharf area is a popular spot amongst tourists since the Harbor is here and there are so many nearby attractions. Things to do in the area include the aquarium, whale watching tours, the North End, Faneuil Hall, and more.
This area is basically where you'll find a good chunk of the historical sites and landmarks in the city. If you're interested in learning about the rich history of Boston, this is the place to be. Downtown is also home to a lot of the best seafood restaurants and other pubs in the city.
Back Bay
The Back Bay neighborhood is another great option for solo travelers and is also a popular place for tourists as well as locals alike. This neighborhood is known for its shopping and dining options located on Newbury Street, in the Prudential Mall, or the more upscale Copley Place.
If you're looking to treat yourself to some retail therapy or enjoy some great cuisine, Back Bay is a great spot to be. Plus, it's close enough to public transportation and centrally located to most areas in the city. You can even walk about 15-20 minutes to get to most of the other neighborhoods.
The 8 Best Things to do Alone in Boston
Now that we've gone over where to stay, let's talk about what you can actually do while you're visiting Boston! Here's a list of some of the best things to do in Boston for solo travelers.
1. Walk the Freedom Trail
One of the best things to do in Boston is to walk the Freedom Trail. This 2.5-mile trail will take you to 16 of the most historic sites in Boston. Some of the highlights include the Paul Revere House, Faneuil Hall, and the USS Constitution Museum.
If you're interested in learning about the history of Boston, this is a great way to do it. And, since you're doing it alone, you can go at your own pace and spend as much or as little time at each site as you want.
2. Stroll Through the Public Garden
The Public Garden is one of the most beautiful places in Boston, and it's a personal favorite of mine. It's perfect for a solo stroll, as you can take your time and take in all the scenery and even get in some people watching.
Make sure to stop by the Make Way for Ducklings statues, which are incredibly popular in Boston to visit. And don't forget to take a ride on the Swan Boats in the Public Garden – it's a unique and relaxing experience you shouldn't miss!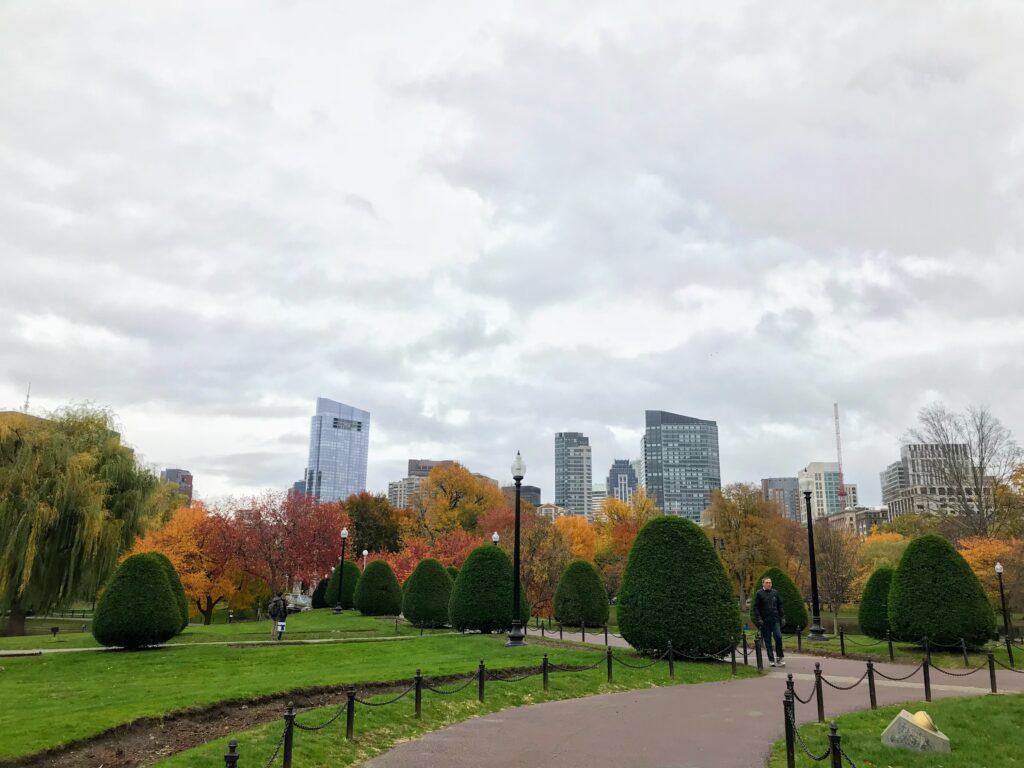 3. Head to a Museum
Boston is home to many world-renowned museums, such as the Museum of Fine Arts and the Isabella Stewart Gardner Museum. If you're a solo traveler, visiting a museum is a great way to spend a few hours.
Museums can be great for solo travelers as it takes the pressure off of being alone – you can meander through a museum amongst the crowd without anyone realizing you're alone.
Boston offers some truly incredible museums and exhibits. If you're on a budget, there are even several free museum days in Boston to choose from.
4. Go on a Food Tour
Boston is known for its incredible food, from Italian to its Seafood. Naturally this makes it a stellar city for foodies. If you're traveling solo, a food tour is a great way to try a bunch of different restaurants or foods and to get a feel for the local cuisine. You'll also meet other people in the process.
There are a few different food tours to choose from, but one of the best is the North End Food Tour. This tour takes you to some of the best restaurants in Boston's North End, which is known as the Little Italy of Boston.
We recommend booking this best-selling tour HERE.
5. See a Red Sox Game at Fenway
No trip to Boston is complete without seeing a Red Sox game at Fenway Park. Even if you're not a big baseball person, the experience is totally worth it. The atmosphere at Fenway is electric and it's such a fun way to spend an afternoon or an evening. It's one of the many things I recommend for things to do in Boston at night.
If you can, try to get tickets to one of the games against the Yankees – the rivalry is intense, and the games are always exciting.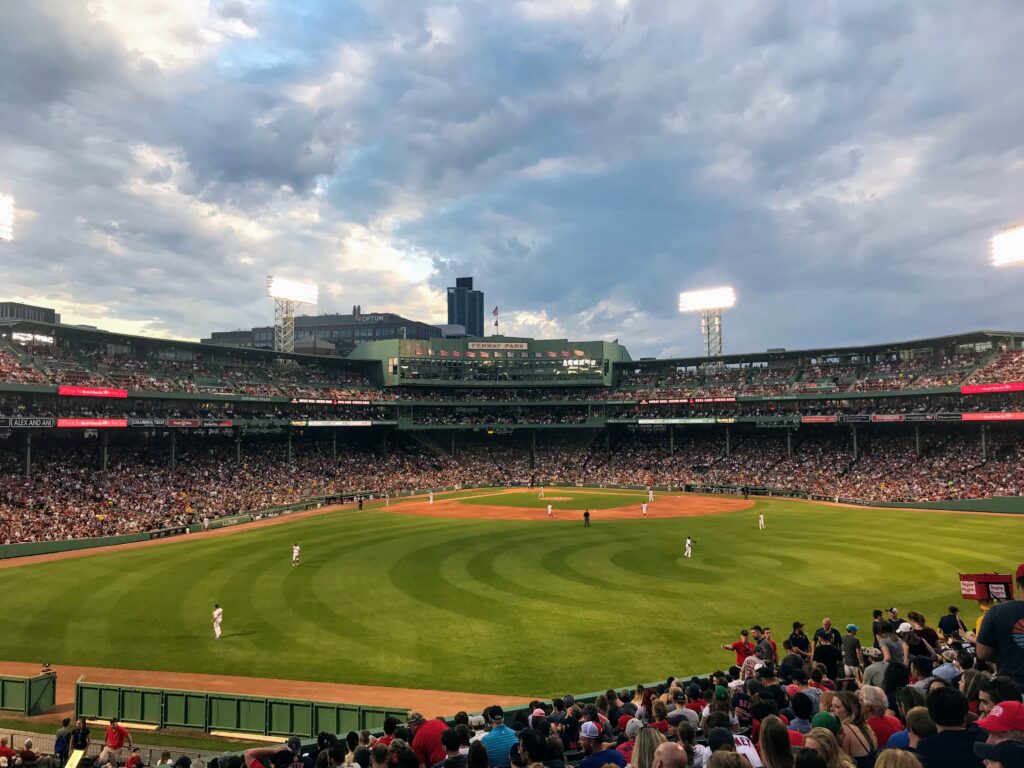 6. Go Shopping
If you love to shop, Boston is a great city for it. From high-end designer stores to local boutiques, there's something for everyone. And, if you're traveling solo, shopping is a great way to spend some time alone. You can browse at your own pace and don't have to worry about someone else getting bored or wanting to move on.
Some of the best shopping areas in Boston to shop include: Newbury Street, Downtown Crossing, the Prudential Center and Copley Place.
7. Go on a Duck Tour
It's a little touristy (okay, very touristy) but taking a Duck Tour is almost like a rite of passage in Boston. These tours are a great way to see the city and learn about its history. On the tour, you'll have a tour guide giving you tidbits about the city as you pass all the best places in the city.
Oh, and one of the coolest parts about the tour is that the tour bus will turn into a tour boat and head into the Charles River for a unique experience.
We recommend this popular experience HERE.
8. Stroll Through Beacon Hill
One of the best things to do alone in Boston is to stroll through the neighborhood of Beacon Hill. This historic neighborhood is known for its cobblestone streets and brick row houses. It's a great place to get purposefully lost and to wander and explore. You'll feel like you've stepped back in time when you're walking around.
All the streets in Beacon Hill are beautiful and there are several great restaurants and shops along the main road (Charles Street). Don't forget to check out Acorn Street as it's quite famous and one of the most photographed streets in the country!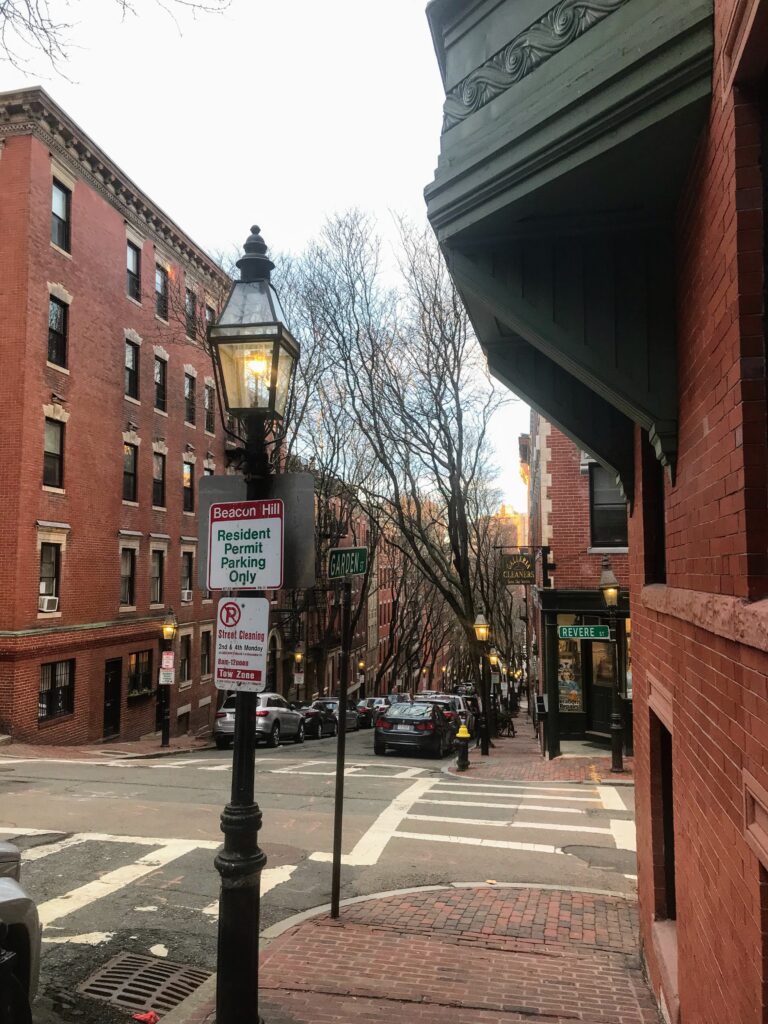 When should you visit Boston alone?
Boston is a great city to visit most times of the year. The most popular time to visit is of course the summer months, where temperatures are high, and most attractions are fully open. As this is the busiest time of the year, you'll wait in longer lines and need to make reservations well ahead of time. Fall is another time I suggest visiting because of the beautiful foliage as well as milder temperatures.
Related Posts:
10 Weekend Trips from Seattle to Take in 2022
Solo Travel: 7 Best Things to do in Nashville Tennessee Alone
 10 Fun Places To Visit in Oregon on a Road Trip
Is New York Safe for Solo Female Travelers? 8 Safe Traveling Tips for NYC
The Wrap Up: Solo Travel to Boston
Whether you're interested in the extensive history of the city, digging into the best foods in the area, or experiencing the nightlife, Boston is a great city for solo travelers. With so many things to see and do, you'll have plenty of options for exploring this city on your own. Kudos to you for planning a solo trip to Boston.
I hope these recommendations for things to do alone in Boston gave you some great ideas as you plan your trip. Enjoy!
---
Guest Post Written by Marissa from the Sunset Chasing Blonde blog