A Guide to Solo Travel in the US Virgin Islands in 2023
Why solo travel in US Virgin Islands this year? The USVI is a fast-growing tourist destination, filled with adventures, beauty, and some of the greatest beaches in the Caribbean.
BUT, they're also still very secluded. It's easy to find peace and quiet with no disruptions during your stay if that's what you're looking for.
St John is the least populated island, whereas St Thomas is the most built up. No matter what you're looking for in your next solo adventure to the Caribbean, you're sure to find it in the US Virgin Islands.
Disclaimer: Below may contain affiliate links, where I make a small commission. I only recommend products that I use and love at no cost to you.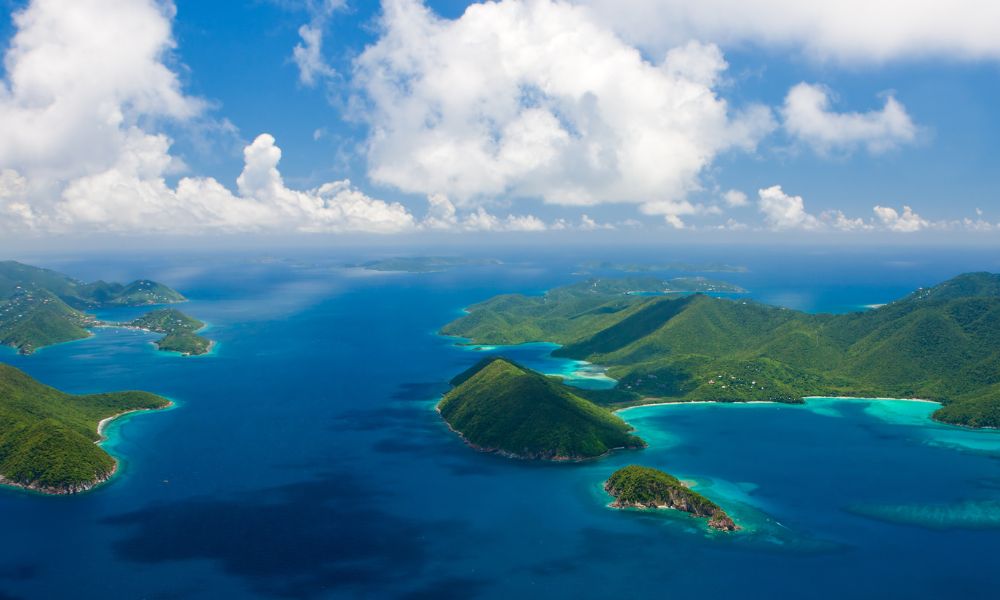 Why Solo Travel in the US Virgin Islands?
The best things about traveling to an island solo? No one can tell you you've been at the beach for too long!
When it comes to booking affordable flights, I love using the Skyscanner App!
1. You Don't Need a Passport or International License
You don't need a passport to travel to any of the US Virgin Islands, as they are all US territories. You can even catch some direct flights from the US to St Thomas and St Croix!
Travel to USVI is an easy option if you want to get somewhere without worrying about the airport hassle of passport checks!
Additionally, if you have a US License, you can drive in USVI for up to 90 days. This makes renting a car and driving around a simple, smooth process!
*If you want to take a ferry ride to the British Virgin Islands, you will need your passport!
2. Easy to Island Hop and Experience More than One Place!
USVI is known for it's three territories, St Thomas, St Croix, and St John. The British Virgin Islands are close to these territories as well.
Each island has its unique history, incredible beaches and snorkeling/diving, and exciting solo activities.
The ferries travel between all the islands and are very affordable. You can catch a ferry any day of the week without much planning!
3. English Speaking and Currency
The US Virgin Islands do have a different culture than you might be used it, but you won't find a language barrier. The primary language is English and the primary currency is the dollar.
Traveling logistics can be hard, but the USVI makes it easy!
Is the USVI Safe for Solo Travel?
US Virgin Islands are considered safe destinations to travel for US Citizens. The majority of crime against tourists is petty theft and vandalism.
St John is known to have the least amount of crime, St Croix the most. St Croix has also seen an increase in crime in the last 2 years.
However, most crime in the US Virgin Islands is among the locals. As long as you're using your best judgment, you likely won't run into any problems. But, it's also smartest to follow best safety practices.
Safety in USVI
✅ Keep your room doors locked at all times
✅ Don't leave valuables in the car; keep car doors locked
✅ Avoid secluded areas late at night
✅ Avoid snorkeling and swimming on beaches with rough waters, or where there is no one else around!
---
Best time to Solo Travel in the USVI
The best time to travel to USVI is December through June. Prices usually increases around December and drop in February-March.
Temperatures will fluctuate in the low 80s in December/January and drop to perfect hoodie weather in the evenings!
Hurricane season is fairly long and considered to go from June 1 – end of November.
September is the least popular and rainiest month. However, if you want to go during the off-season, as long as you're clear on hurricanes, you'll likely still get some good weather around the daily rainfalls.
---
St. Thomas Solo Travel
St. Thomas is the most developed of the three main territories in the US Virgin Islands. It's known for its lively beaches, downtown Charlotte Amalie, and awesome excursions, attracting a variety of visitors from all over.
St. Thomas is a great place to hop on a solo excursion to beach hop, snorkel, and experience the nightlife of Charlotte Amalie.
There truly is something available for everyone, whether you're looking for a touristy vacation filled with activities from sun up to sun down, or just looking to spend some time alone enjoying the ocean breeze.
---
The Best Things to Do Alone in US Virgin Islands
Beach Adventures and Snorkeling
The US Virgin Islands are known for their white-sand, clear-water beaches.
No matter which island you want to visit, you'll find beaches with calm waters, perfect for snorkeling and diving. Many popular beaches offer on-site water sports centers for rentals and excursions.
St John notably has a Coral Reef Underwater Park Trail and Coki Beach, St Thomas is known as one of the best snorkeling spots in the islands.
A can't-miss excursion, however, is Buck Island Reef National Park, located right off the coast of St Croix. This island is home to Turtle Beach, one of the most beautiful beaches in the Caribbean, and also a well-maintained and highly protected coral reef filled with colorful fish and marine wildlife.
Take a Ferry to Explore Other US Virgin Islands for the Day
One of the best things about USVI is the proximity to other islands! You can easily travel from St Thomas, St John, and even the British Virgin Islands with a short and affordable ferry ride.
The ferry ride from Red Hook, St Thomas to Cruz Bay, St John is only 15 minutes. While there are more options for accommodations and affordability in St Thomas, there are so many things to do in St John to spend a day or more if you want to travel between the islands!
Shopping at local markets
The US Virgin Islands are well-known for their $1600 duty-free shopping every 30 days for US Citizens. This makes it the perfect spot for new, local clothes, souveniers, and local cuisine!
St Thomas's main town, Charlotte Amalie is filled with boutiques and shops, along with the popular Market Square. You can also find high-end shopping and dining in Yacht Haven Grande.
St Croix is the other island great for shopping in it's two towns, Christiansted and Frederiksted.
Visit the Historic and Protected Sites
The US Virgin Islands have a tremendous amount of rich history, from the Danish settlers to pirates and shipwrecks!
St Thomas is home to Blackbeard's Castle, Fort Christian, and the Historic Hebrew Congregation of St Thomas.
St Croix is the childhood home of Alexander Hamilton. You can find the rich history of St Croix in the Frederiksted Historic District, Fort Christiansvaern, and Point Udell.
Two-thirds of St John is a National Park! This makes most of the land, beaches, and historic sites protected lands under the Virgin Islands National Park. Here, you can find the Petroglyphs of Reef Bay and old Sugar Mill Ruins throughout the hikes in the park.
---
How to Get Around USVI
Rental Cars
Rental cars are the best way to get around USVI. On average, a car will cost about $50-$100/day. But, I'd also recommend splurging a bit more for a 4-wheel drive vehicle.
The roads are undeveloped in many areas, especially if you're exploring off-the-beaten-path beaches and hikes. Some roads are narrow, one-way, and you might run into many pot-holes. 4-wheel drive will give you peace of mind knowing you can get around these rough areas with no problems.
Don't forget, they drive on the left side of the road in all the US Virgin Islands!
Taxis
Taxis in USVI charge per person. Expect to pay between $9-$15 per ride depending on where you need to go.
In populated areas and hotels, you won't have any problem picking up a taxi. Because they charge per person, you may find yourself in a taxi with a new friend!
In the less populated areas, it's smart also to keep a few taxi numbers available to schedule a pickup and drop-off if necessary. Plenty of taxi services run 24/7, especially in the busier St Thomas and St Croix cities.
A taxi placard or dome light on the roof and often a placard on the dash + license plates indicating Taxi status.
On Duty/Off Duty sign in the window of the vehicle
The driver's personal identification/taxi license on the vehicle's dashboard
For all of your travel options in one place, Omio is a great resource and I use it regularly!
Related Posts:
The Best Solo Female Travel Destinations in 2022: 7 Must See Cities
The 15 Best Countries To Travel Alone in 2022
5+ Fun Things To Do In Las Vegas Besides Gamble
Summary of Solo Travel in the US Virgin Islands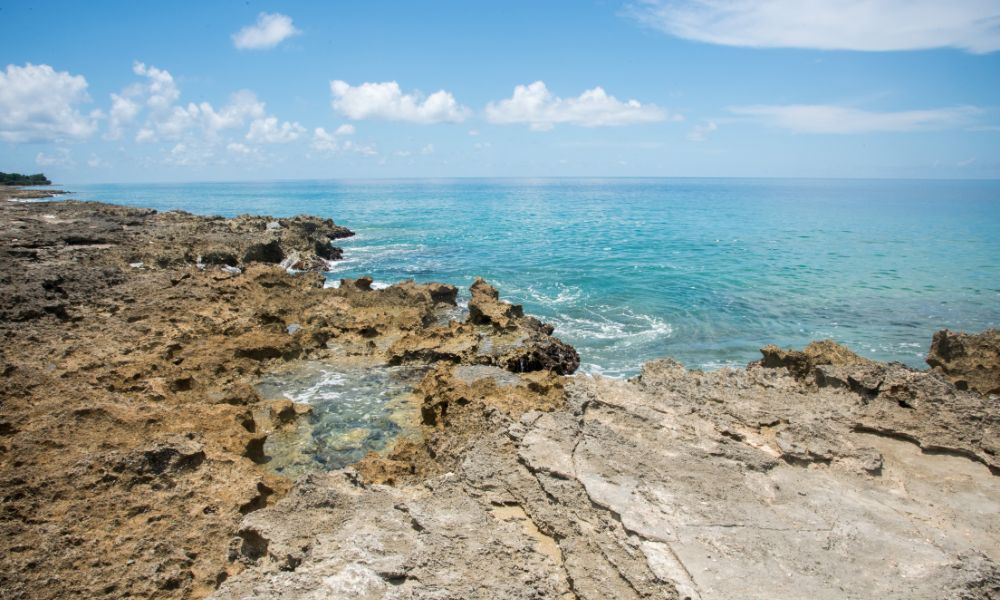 To sum it up, there's no reason to not solo travel in US Virgin Islands!
Between the endless clear-water beaches, excursions, and nightlife to explore, along with the option of inter-island travel, there's no doubt that you could fill up a few days, or longer, of solo activities that are sure to energize your love for the Caribbean!
---
Guest Post Written by Rachel from Caribbean Uncovered