Solo Travel: 7 Things to Do on Your Next Solo Trip to New Orleans
Welcome to the ultimate solo traveler's guide to New Orleans! In this comprehensive article, we will explore the vibrant city of New Orleans and provide you with valuable insights and tips to make the most of your solo adventure.
Whether you're seeking cultural immersion, culinary delights, or the famous music scene, New Orleans has it all. So grab your suitcase, put on your explorers' hat, and let's dive into the captivating world of the Big Easy!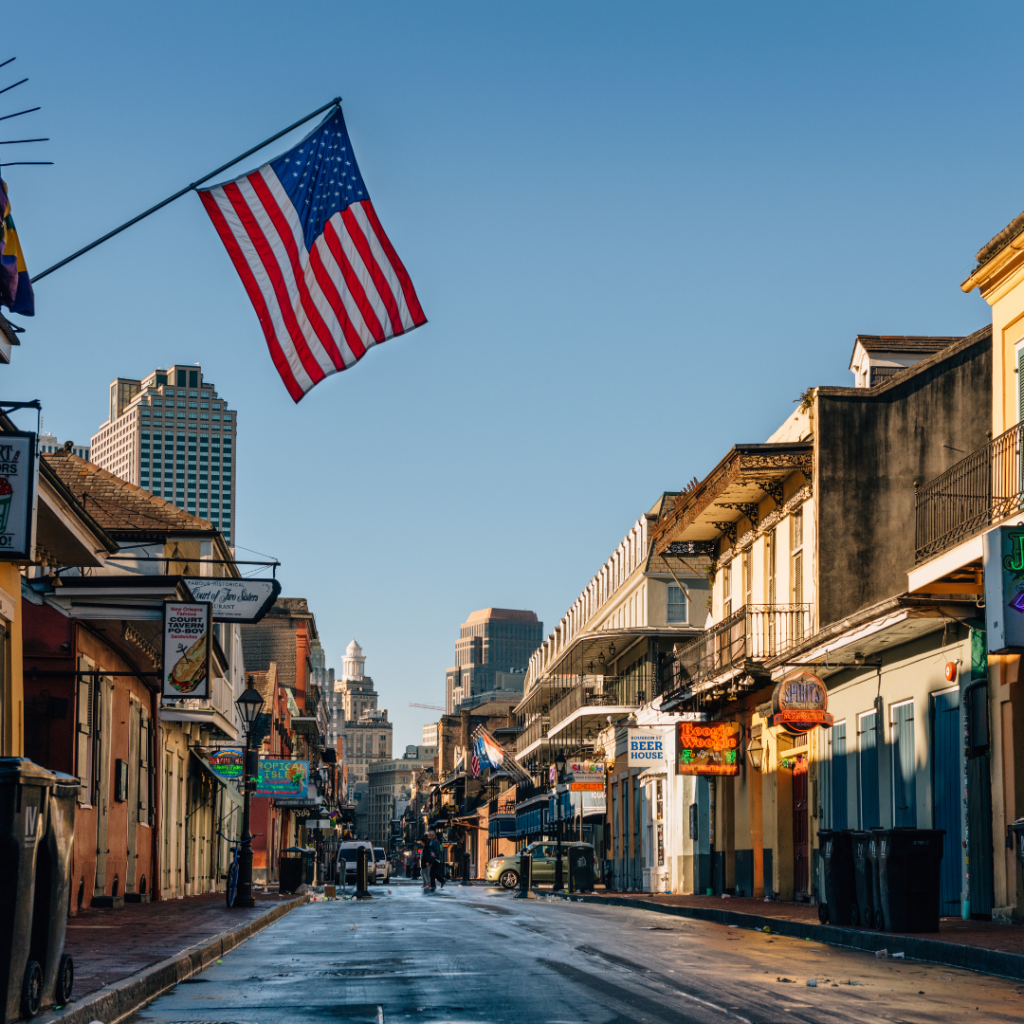 1. Discover the Rich History
New Orleans is a city steeped in history and heritage, and every corner holds a story waiting to be uncovered. Begin your journey by immersing yourself in the French Quarter, the oldest neighborhood in the city.
As you stroll through the cobblestone streets, marvel at the well-preserved 18th-century architecture, colorful facades, and intricate wrought-iron balconies. Don't miss the iconic St. Louis Cathedral, a stunning example of French Gothic architecture.
2. Indulge in Culinary Delights
New Orleans is a food lover's paradise, and no visit would be complete without savoring its mouthwatering cuisine. From hearty gumbo to fluffy beignets, the local delicacies will tantalize your taste buds.
Make sure to try the famous po'boy sandwich, packed with crispy seafood or tender roast beef. For a true culinary adventure, venture off the beaten path and explore the city's diverse neighborhoods, such as the Marigny or Bywater, where hidden gems await.
3. Immerse Yourself in the Music Scene
New Orleans is renowned as the birthplace of jazz, and its music scene is vibrant and electrifying. Take a walk down Frenchmen Street, where live music spills out from every bar and club. From soulful blues to energetic brass bands, you'll be swept away by the rhythm and soul of the city.
Don't miss the opportunity to visit Preservation Hall, an intimate venue where you can experience authentic jazz performances up close and personal.
4. Revel in Festivals and Celebrations
New Orleans is famous for its lively festivals and celebrations that take place throughout the year. If you're lucky enough to visit during Mardi Gras, prepare to be dazzled by the colorful parades, elaborate costumes, and infectious energy that fills the streets.
Jazz Fest, French Quarter Festival, and Essence Festival are just a few of the other exciting events that showcase the city's rich cultural heritage. Join the locals in celebration and create unforgettable memories.
5. Explore Beyond the French Quarter
While the French Quarter is undeniably captivating, New Orleans has much more to offer beyond its historic heart. Take a streetcar ride to the beautiful Garden District, where you can admire the grand mansions and lush gardens.
Visit the charming neighborhood of Tremé, known for its vibrant Creole culture and significant role in the city's musical history. Don't forget to explore the vibrant arts scene in the Warehouse District and indulge in some retail therapy on Magazine Street.
6. Experience the Unique Voodoo Culture
New Orleans is synonymous with voodoo, a mystical and intriguing belief system that has shaped the city's cultural fabric. Delve into this fascinating world by visiting the historic Voodoo Museum or taking a guided tour to learn about the rituals, traditions, and spiritual practices associated with voodoo.
Gain a deeper understanding of this captivating aspect of New Orleans' heritage and its influence on art, music, and everyday life.
7. Enjoy the Natural Beauty
Beyond its captivating history and vibrant culture, New Orleans also boasts breathtaking natural beauty. Explore the enchanting swamps and marshes of Louisiana on an exhilarating airboat tour, where you can encounter alligators, herons, and other fascinating wildlife.
Take a relaxing steamboat cruise along the Mississippi River and witness the city's skyline from a different perspective. And if you're seeking a tranquil escape, head to City Park, a sprawling oasis that offers picturesque landscapes, walking trails, and even a serene sculpture garden.
Conclusion
Congratulations! You're now armed with the essential knowledge to embark on your solo adventure in New Orleans. New Orleans welcomes you with open arms, ready to offer you an unforgettable experience that will leave you with lifelong memories.