The Solo Traveler's Guide to Chicago
Looking to travel to Chicago this year? It's an amazing city with plenty to see and do, but if you're traveling solo, it can be a little daunting.
Chicago, Illinois, is a large city located in the Midwest region of the United States. It is the third most populous city in the country, with an estimated population of 2.7 million people. The city is also a major cultural and economic center, with numerous museums, theaters, and businesses headquartered there.
As a solo traveler, you may feel apprehensive about visiting a large city like Chicago. However, there is no need to worry! With a little planning and preparation, you can have a safe and enjoyable trip.
Disclaimer: Below may contain affiliate links, where I make a small commission. I only recommend products that I use and love at no cost to you.
Why Should I Consider a Solo Trip to Chicago?
There are plenty of reasons to visit Chicago and even more reasons to visit the Windy City solo.
First and foremost, Chicago is an incredibly welcoming place for solo travelers. The city is full of things to do and see, and there's no need to stick to a strict itinerary when you're exploring on your own.
Whether you want to spend your days visiting world-class museums, shopping on the Magnificent Mile, or simply people-watching in Millennium Park, you'll find that Chicago is the perfect destination for a solo trip.
And if you're looking for a little social interaction, there's no shortage of bars and restaurants where you can strike up a conversation with fellow travelers. So why not ditch the tour group and explore Chicago at your own pace? You may just fall in love with the city.
Is It Safe to Travel to Chicago Alone?
Chicago can be a safe trip to take solo if you stick to well-lit areas, research neighborhoods, use common sense, and remain aware of your surroundings.
That being said, no city is completely safe, and there are certain precautions you should take as a solo female traveler. For example, you may want to avoid walking alone at night in neighborhoods that are known to be unsafe.
Here are a few tips for staying safe in Chicago when traveling:
First and foremost, be aware of your surroundings at all times. If you feel like you're being followed or someone is making you feel uncomfortable, trust your instincts and move to a safe location. It's also a good idea to avoid walking alone at night. If possible, plan your outings so that you can travel with a friend or group.
Secondly, familiarize yourself with the city before you go. Get a map and mark out key landmarks and attractions so that you can easily find your way around. This will help you avoid getting lost—and it's always helpful to know where the nearest police station is located, just in case.
Lastly, make sure to keep your belongings close to you at all times. Don't leave your bags unattended, and don't put your valuables in your back pocket. If possible, carry a cross-body bag so that you can keep your belongings close to your body and out of sight.
What are the Best Things to Do in Chicago as a Solo Traveler?
Now that we've gone over some safety tips, let's talk about all the wonderful things there are to see and do in Chicago.
No matter what your interests are, you'll find plenty to keep you occupied in this vibrant city. Here are just a few of the many highlights:
• Explore the Art Institute of Chicago
This world-renowned museum is home to an impressive collection of art, from paintings and sculptures to photographs and textiles. Even if you're not a huge art fan, the museum is definitely worth a visit.
• Stroll down the Magnificent Mile
This historic street is home to some of the best shopping in the city. Whether you're looking for high-end designer stores or more affordable retailers, you'll find it all on the Magnificent Mile.
• Visit Millennium Park
This popular park is the perfect place to relax and people-watch. Make sure to check out The Bean, a sculptural masterpiece that's beloved by locals and visitors alike.
• Satisfy your taste buds
Chicago is known for its delicious food, so make sure to sample some of the local fares. Deep-dish pizza and Chicago-style hot dogs are a must, but there are plenty of other delicious options to choose from as well.
These are just a few of the many things to see and do in Chicago. Solo travelers will find that the city is incredibly easy to navigate and there's plenty to keep you occupied.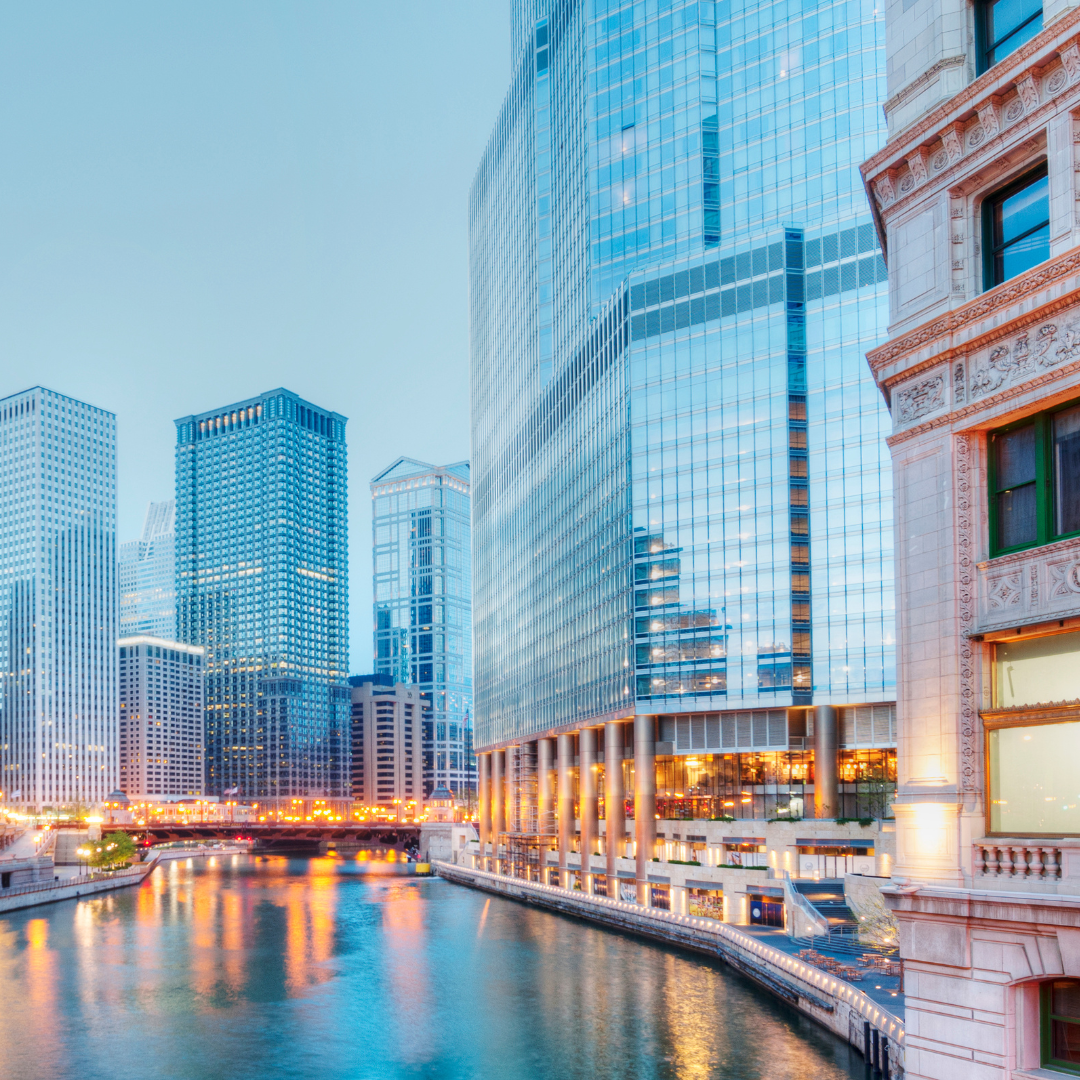 Is Chicago a Good Solo Trip to Take?
Absolutely! Chicago is the perfect destination for a solo trip. There's no shortage of things to see and do, and the city is very easy to navigate. Just remember to take some basic safety precautions and you'll be sure to have a great time.
Many solo travelers find that Chicago is the perfect destination for a solo trip. They enjoy the city's many attractions, its easy navigation, and the fact that there is always something to do.
How to Plan for Your Solo Trip in Chicago
You might be wondering how to go about planning a solo trip to Chicago. The good news is that it's actually quite easy!
Here are a few tips to help you get started:
• Start by doing some research on the best things to see and do in Chicago. This will help you plan your itinerary and make the most of your time in the city.
• If you're on a tight budget, look for discounts and coupons that you can use for attractions and activities. Many museums offer reduced rates for students, seniors, and military personnel, so be sure to take advantage of these deals.
• If you're not sure where to start, consider taking a guided tour of the city. This is a great way to see the highlights and get your bearings.
• Be sure to pack comfortable shoes! You'll be doing a lot of walking, so you'll want to make sure your feet are comfortable.
With these tips in mind, you'll be sure to have a great time on your solo trip to Chicago.
Related Posts:
Solo Luxury Travel: 10 Tips For Your Next Trip
Final Thoughts
So are you ready to set off on your solo adventure to Chicago? We hope so! Just remember to follow the safety tips we listed above and you'll be sure to have a great time.