The Best Neighborhoods to Live in Houston
When it comes to finding the perfect place to live, Houston offers a diverse range of neighborhoods to suit various lifestyles and preferences. Whether you're looking for a bustling urban atmosphere, a family-friendly community, or a peaceful suburban retreat, this vibrant city has something for everyone.
In this article, we will explore the best neighborhoods in Houston that provide excellent amenities, great schools, thriving cultural scenes, and convenient access to various attractions. Let's dive in and discover the top neighborhoods that make Houston an exceptional place to call home.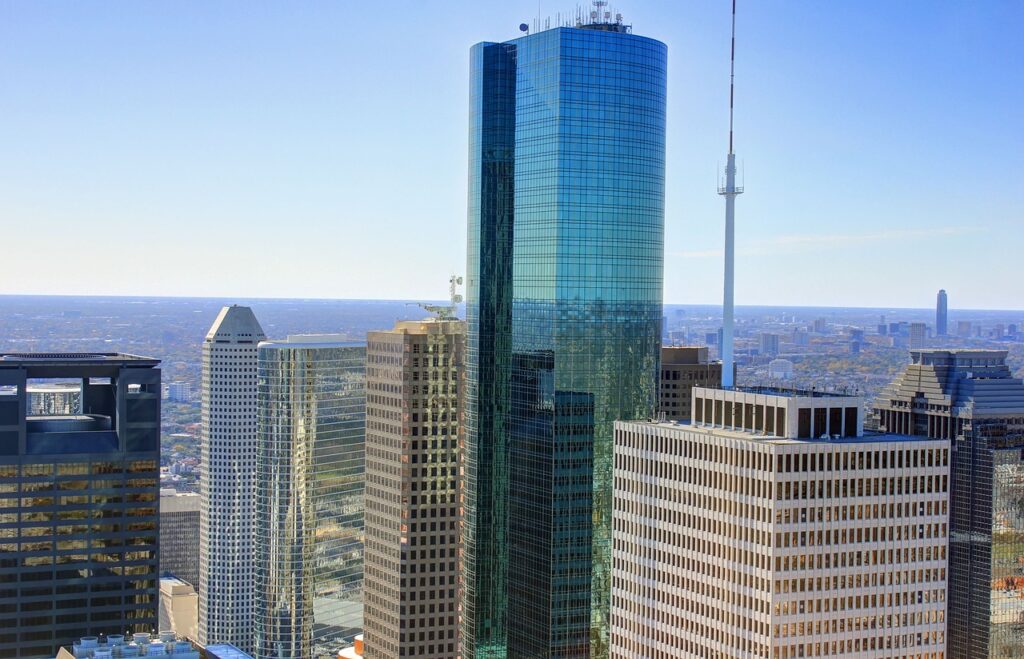 1. The Heights
Located just minutes away from downtown Houston, The Heights is a historic neighborhood known for its charming tree-lined streets, unique bungalows, and a close-knit community atmosphere. This eclectic neighborhood offers a blend of residential, commercial, and entertainment options. With an abundance of trendy boutiques, diverse restaurants, and lively nightlife, The Heights is a haven for young professionals and families seeking an urban lifestyle with a touch of nostalgia.
2. Montrose
Montrose is a vibrant and diverse neighborhood situated near downtown Houston. Known for its cultural richness and artistic vibe, Montrose offers a wide array of art galleries, museums, theaters, and music venues. This eclectic neighborhood is also home to some of the city's best dining options, ranging from upscale restaurants to quirky food trucks. Montrose attracts individuals who appreciate a bohemian atmosphere and a thriving LGBTQ+ community.
3. Rice Village
Nestled near Rice University, Rice Village is a charming neighborhood renowned for its pedestrian-friendly streets, upscale shopping, and exquisite dining experiences. This area offers a mix of residential properties, including townhomes, apartments, and single-family houses. With its proximity to the university, Rice Village enjoys a youthful energy and a strong sense of community. Residents can explore the boutique shops, enjoy a cup of coffee at a local café, or savor a delicious meal at one of the many renowned restaurants.
4. Memorial
For those seeking a tranquil and family-oriented neighborhood, Memorial provides an ideal setting. Situated in the western part of Houston, this upscale community offers beautiful parks, top-rated schools, and spacious homes. Memorial residents can enjoy outdoor activities at the nearby Memorial Park, which features jogging trails, picnic areas, and a golf course. The neighborhood's serene ambiance, combined with its proximity to excellent schools and amenities, makes it a highly desirable place to live.
5. The Woodlands
Although technically located outside Houston city limits, The Woodlands deserves a spot on this list due to its exceptional quality of life and proximity to the city. This master-planned community offers a wide range of housing options, from cozy condos to luxurious estates. The Woodlands boasts a picturesque setting with lush forests, serene lakes, and meticulously landscaped parks. With excellent schools, extensive shopping and dining options, and a strong emphasis on nature preservation, The Woodlands provides a perfect blend of suburban tranquility and urban convenience.
6. Midtown
Midtown is a bustling neighborhood known for its lively nightlife, trendy bars, and popular entertainment venues. Situated just south of downtown Houston, this vibrant district attracts a young and diverse population. Midtown offers a mix of modern high-rise apartments, historic homes, and trendy lofts. With its proximity to major employment centers and a vibrant social scene, Midtown appeals to those seeking an energetic urban lifestyle.
7. Clear Lake
Located southeast of downtown Houston, Clear Lake is a waterfront community known for its close proximity to the NASA Johnson Space Center. This family-friendly neighborhood offers a suburban feel with a range of housing options, including single-family homes and waterfront properties. Clear Lake residents can enjoy outdoor recreational activities, such as boating, fishing, and picnicking in the nearby Clear Lake Park. The area also boasts excellent schools and a strong sense of community.
8. West University
West University, also known as West U, is a prestigious neighborhood located near Rice University and the Texas Medical Center. This affluent community features beautiful tree-lined streets, upscale homes, and meticulously maintained parks. West U offers a small-town charm with easy access to the vibrant cultural and educational opportunities of Houston. The neighborhood is home to top-ranked schools, making it an attractive choice for families.
9. Cypress
Cypress is a rapidly growing suburb situated northwest of Houston. Known for its spacious properties and excellent school districts, this family-oriented neighborhood provides a peaceful retreat from the bustling city life. Cypress offers a range of housing options, including large single-family homes, townhouses, and acreage properties. Residents can enjoy numerous outdoor activities in the area's parks, lakes, and golf courses.
10. Museum District
The Museum District is a cultural hub situated just south of downtown Houston. This vibrant neighborhood is home to some of the city's most prestigious museums, including the Museum of Fine Arts, Houston Museum of Natural Science, and the Contemporary Arts Museum Houston. The area also features beautiful parks, art installations, and diverse dining options. The Museum District offers a rich cultural experience, attracting residents who appreciate art, history, and intellectual pursuits.
Conclusion
Houston presents a plethora of fantastic neighborhoods, each offering its unique charm and amenities. From the historical charm of The Heights to the artistic atmosphere of Montrose, and the tranquil suburban living in Memorial and Cypress, Houston caters to a wide range of lifestyles and preferences. Whether you're seeking a vibrant urban experience or a family-oriented community, this dynamic city has the perfect neighborhood to suit your needs.