The Best Neighborhoods to Live in Chicago
Chicago, also known as the Windy City, is a vibrant and diverse metropolis offering a multitude of neighborhoods to choose from. Whether you're a young professional, a growing family, or a retiree, finding the perfect neighborhood that suits your lifestyle and preferences can significantly enhance your quality of life.
In this article, we will explore some of the best neighborhoods in Chicago that offer a unique blend of charm, convenience, and community.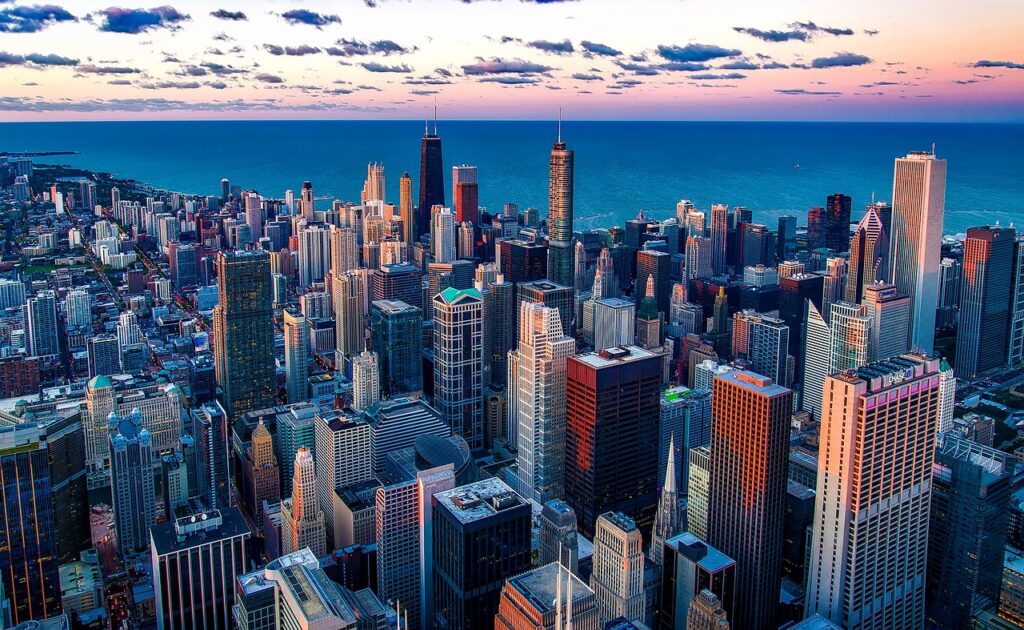 Factors to Consider When Choosing a Neighborhood
Before delving into the best neighborhoods in Chicago, it's crucial to understand the factors to consider when making this decision. Each individual has different priorities and requirements, but some common aspects to evaluate include:
Safety
Safety is a primary concern for anyone looking for a place to call home. Chicago, like any major city, has varying crime rates across its neighborhoods. It's essential to research and choose a neighborhood with a low crime rate and a strong sense of community security.
Affordability
Another crucial factor to consider is affordability. The cost of living can vary significantly from one neighborhood to another. It's important to find a neighborhood that aligns with your budget and offers a reasonable cost of housing, utilities, and daily expenses.
Amenities and Services
Access to amenities and services is a key consideration for a comfortable lifestyle. This includes proximity to grocery stores, restaurants, shopping centers, parks, recreational facilities, and healthcare services. Evaluating the availability of these amenities can help determine if a neighborhood meets your needs.
Transportation
Efficient transportation options are essential for commuting to work, school, or leisure activities. Assessing the accessibility of public transportation, proximity to major highways, and availability of bike lanes can help you make an informed decision about the neighborhood's transportation infrastructure.
Education
For families with children or individuals pursuing further education, the quality of schools in the neighborhood is a crucial aspect. Researching the local schools, both public and private, and evaluating their academic performance, extracurricular activities, and resources can guide you toward a neighborhood that prioritizes education.
The Best Neighborhoods in Chicago
Now that we've explored the factors to consider, let's dive into some of the best neighborhoods in Chicago. Each neighborhood offers its unique charm and a range of amenities, making it desirable for different lifestyles.
Lincoln Park
Lincoln Park is a picturesque neighborhood known for its beautiful parks, historic architecture, and vibrant community. It offers a variety of entertainment options, including Lincoln Park Zoo, theaters, restaurants, and boutique shops. The neighborhood also boasts excellent schools, making it a popular choice for families.
Lakeview
Located along the shoreline of Lake Michigan, Lakeview is a lively and diverse neighborhood with a thriving nightlife scene. It offers a range of entertainment options, from trendy bars and restaurants to live music venues. Lakeview is also home to Wrigley Field, where baseball fans can catch a Chicago Cubs game.
Old Town
Old Town is a charming neighborhood known for its historic Victorian-era homes, cobblestone streets, and eclectic shops. It has a rich cultural heritage and is home to renowned comedy clubs, theaters, and art galleries. The neighborhood also hosts the annual Old Town Art Fair, attracting artists and art enthusiasts from around the city.
Wicker Park
Wicker Park is a hip and trendy neighborhood that offers a vibrant arts and music scene. It is known for its unique boutiques, vintage shops, and trendy restaurants. The neighborhood also features beautiful parks and is a hub for local artists and musicians.
Gold Coast
The Gold Coast neighborhood is synonymous with luxury and elegance. It boasts stunning mansions, upscale boutiques, and high-end dining establishments. The area is also renowned for its proximity to the Magnificent Mile, a premier shopping destination in Chicago.
Bucktown
Bucktown is a trendy neighborhood with a thriving arts community and a mix of historic and modern architecture. It offers a variety of boutique shops, trendy restaurants, and lively nightlife options. The neighborhood is also known for its welcoming community and vibrant street art.
Logan Square
Logan Square is a vibrant and culturally diverse neighborhood that has seen rapid growth in recent years. It features beautiful historic homes, trendy bars, and a bustling food scene. The neighborhood is also home to several parks, including the popular Logan Square Park.
Streeterville
Located near the famous Navy Pier, Streeterville is a lively neighborhood known for its stunning lakefront views and upscale living. It offers a range of shopping and dining options, as well as easy access to Lake Shore Drive and the city's iconic landmarks.
West Loop
The West Loop neighborhood has undergone significant transformation in recent years and is now a thriving hub for food enthusiasts. It is home to a wide array of award-winning restaurants, trendy bars, and art galleries. The neighborhood also features converted loft spaces and modern condominiums.
Lincoln Square
Lincoln Square is a welcoming and family-friendly neighborhood with a strong sense of community. It is known for its German heritage, reflected in its architecture, specialty shops, and the popular Lincoln Square Giddings Plaza. The neighborhood also offers a variety of dining options and a vibrant music scene.
Andersonville
Andersonville is a diverse and inclusive neighborhood known for its strong LGBTQ+ community. It features a mix of unique local shops, cozy cafes, and diverse dining options. The neighborhood also hosts the annual Andersonville Arts Week, showcasing local artists and performers.
Hyde Park
Hyde Park is a historic neighborhood located on the South Side of Chicago. It is home to the prestigious University of Chicago and offers a blend of beautiful parks, cultural institutions, and diverse dining options. The neighborhood also boasts historic architecture, including the renowned Robie House designed by Frank Lloyd Wright.
Roscoe Village
Roscoe Village is a charming and family-friendly neighborhood with tree-lined streets and cozy homes. It offers a range of local boutiques, cafes, and restaurants. The neighborhood is known for its community events, such as the annual Roscoe Village Burger Fest and Summer Sidewalk Sale.
Ravenswood
Ravenswood is a vibrant and artistic neighborhood that is home to a thriving creative community. It features art galleries, independent theaters, and a variety of craft breweries. The neighborhood also offers tree-lined streets, historic architecture, and a farmer's market during the warmer months.
Ukrainian Village
Ukrainian Village is a culturally rich neighborhood with a strong Ukrainian heritage. It offers a mix of historic architecture, trendy bars, and Eastern European-inspired cuisine. The neighborhood also hosts the Ukrainian Village Fest, celebrating Ukrainian culture with traditional music, dance, and food.
Conclusion
Chicago is a city of diverse neighborhoods, each offering its unique characteristics and attractions. When considering the best neighborhoods to live in Chicago, it's essential to take into account factors such as safety, affordability, amenities, transportation, and education.
By evaluating these aspects and exploring the neighborhoods mentioned in this article, you can find the perfect place to call home in the Windy City.
FAQs
1. What is the cost of living like in Chicago's best neighborhoods? The cost of living can vary depending on the neighborhood. Generally, neighborhoods closer to downtown and those with more amenities tend to have higher costs of living. However, there are also affordable options available in Chicago's best neighborhoods.
2. Are these neighborhoods suitable for families with children? Yes, many of the neighborhoods mentioned in this article are family-friendly and offer excellent schools, parks, and community resources. Lincoln Park, Lakeview, Old Town, and Hyde Park are particularly popular choices for families.
3. Which neighborhood is best for young professionals and nightlife? If you're a young professional looking for a vibrant nightlife scene, neighborhoods like Wicker Park, Bucktown, Logan Square, and West Loop offer a wide array of trendy bars, restaurants, and entertainment options.
4. Are there neighborhoods in Chicago with a strong sense of community? Yes, several neighborhoods in Chicago have a strong sense of community, such as Lincoln Square, Andersonville, Roscoe Village, and Ravenswood. These neighborhoods often host community events and foster a welcoming and inclusive atmosphere.
5. How can I research and visit these neighborhoods before making a decision? To research the neighborhoods further, you can explore online resources, read local publications, and visit neighborhood-specific websites. Additionally, taking a walk or driving through the neighborhoods, visiting local businesses, and talking to residents can provide firsthand insights into their unique characteristics.