The Best Neighborhoods to Live in Jacksonville
If you're considering moving to Jacksonville, Florida, you may be wondering which neighborhoods are the best to live in. Jacksonville offers a variety of neighborhoods, each with its own unique characteristics and amenities. In this article, we will explore some of the best neighborhoods to help you make an informed decision about where to live in Jacksonville.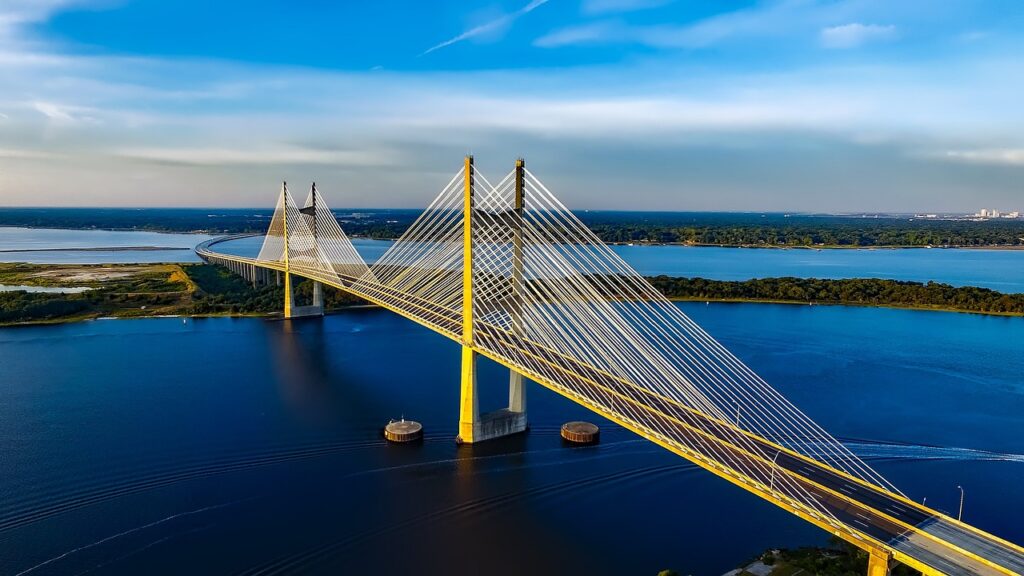 Factors to Consider
Before diving into specific neighborhoods, it's important to consider certain factors that contribute to the overall livability of an area. Here are some key aspects to keep in mind when evaluating neighborhoods in Jacksonville.
Affordability
Affordability is a crucial factor for many people when choosing a place to live. Consider your budget and compare the cost of living in different neighborhoods. This includes housing prices, property taxes, and everyday expenses like groceries and utilities.
Safety
Safety is paramount when selecting a neighborhood. Research crime rates and consult local law enforcement agencies to get an understanding of the safety record of each area you're considering.
Education
If you have children or plan to start a family, the quality of education in the neighborhood is of utmost importance. Look for neighborhoods with highly rated schools and educational resources that align with your preferences.
Amenities
Amenities such as parks, shopping centers, restaurants, and entertainment options can greatly enhance your quality of life. Consider what amenities are important to you and prioritize neighborhoods that offer them.
Riverside
One of the top neighborhoods in Jacksonville is Riverside. Known for its historic charm and vibrant culture, Riverside attracts residents seeking a lively and eclectic community.
Historic Charm
Riverside boasts beautiful historic homes with unique architectural styles. The tree-lined streets and well-preserved buildings create a charming atmosphere that harkens back to a bygone era.
Vibrant Culture
The neighborhood is teeming with art galleries, theaters, and live music venues. Riverside hosts numerous cultural events and festivals, making it a hub for artists and creatives.
Outdoor Recreation
Nature enthusiasts will appreciate the abundance of outdoor activities available in Riverside. The neighborhood is situated along the St. Johns River, providing opportunities for boating, fishing, and waterfront strolls.
San Marco
For those seeking a quaint and walkable neighborhood, San Marco is an excellent choice. Located just south of downtown Jacksonville, San Marco offers a charming and inviting atmosphere.
Quaint and Walkable
San Marco is known for its picturesque streets lined with historic homes and beautiful oak trees. Walking through the neighborhood feels like stepping back in time, with its charming architecture and well-maintained sidewalks.
Unique Dining and Shopping
Food enthusiasts will delight in the diverse culinary scene of San Marco. The neighborhood is home to a wide array of restaurants, ranging from cozy cafes to upscale dining establishments. Additionally, you'll find a variety of boutiques and specialty shops, perfect for leisurely shopping outings.
Proximity to Downtown
San Marco's close proximity to downtown Jacksonville makes it a convenient choice for those who work or enjoy the vibrant city life. With just a short drive or bike ride, residents can easily access the business district, cultural attractions, and entertainment venues downtown has to offer.
Avondale
If you appreciate tree-lined streets and historic homes, Avondale should be on your radar. Located southwest of downtown Jacksonville, Avondale is a neighborhood that exudes charm and character.
Tree-Lined Streets
Avondale is known for its canopy of majestic oak trees that line its streets. The shaded roads create a tranquil and serene atmosphere, making it a pleasure to walk or bike around the neighborhood.
Historic Homes
The neighborhood is dotted with beautifully restored historic homes, featuring various architectural styles such as Tudor, Colonial Revival, and Mediterranean. Living in Avondale allows residents to experience the timeless elegance of these well-preserved residences.
Local Boutiques and Cafes
Avondale offers a vibrant shopping and dining scene. The neighborhood is home to numerous local boutiques, where you can find unique clothing, accessories, and home decor. Additionally, there are cozy cafes and bakeries where you can enjoy a cup of coffee or indulge in delicious pastries.
Nocatee
For families looking for a family-friendly environment with excellent amenities, Nocatee is a top choice. Situated in St. Johns County, just south of Jacksonville, Nocatee is a master-planned community that offers a resort-like lifestyle.
Family-Friendly Environment
Nocatee is designed with families in mind. The community features safe neighborhoods, ample green spaces, and recreational facilities, making it an ideal place to raise children. Nocatee's emphasis on family-oriented amenities creates a close-knit and welcoming environment.
Top-Rated Schools
Education is a priority in Nocatee. The community is home to highly regarded public and private schools, providing quality education for children of all ages. Parents can rest assured knowing their children have access to excellent academic opportunities.
Resort-Style Amenities
Living in Nocatee is like being on a permanent vacation. The community boasts resort-style amenities, including multiple swimming pools, fitness centers, parks, and sports courts. Residents can enjoy a variety of recreational activities without leaving the neighborhood.
Conclusion
Choosing the best neighborhood to live in Jacksonville requires careful consideration of factors such as affordability, safety, education, and amenities. Each neighborhood has its own distinct character, allowing you to find the perfect place that aligns with your lifestyle and preferences.