Toronto CityPASS: Seeing The Best Tourist Spots In The City
Explore downtown Toronto with CityPASS.
This was originally posted on my old travel blog in 2015.
Recently, I had the opportunity to explore Toronto with CityPASS! In case you don't know what CityPASS is, it's a booklet you buy for major cities such as Toronto or New York and gives you tickets to get into some of the most popular attractions in the city. When you buy through CityPASS, you end up saving quite a bit of money than if you were to purchase tickets from each attraction. Plus you get to skip the long lines to buy tickets at some attractions which is a huge time saver especially if you're running on limited time in the city.
Toronto's CityPASS tickets include entry to the following attractions:
CN Tower
Casa Loma
Royal Ontario Museum (The ROM)
Ripley's Aquarium of Canada
Ontario Science Centre OR Toronto Zoo
At the time publishing this post, the cost of a Toronto pass is $92+tax, saving you 39% off usual ticket prices. (Updated for 2019).
How does it work?
You can buy tickets online or at one of the attractions listed above. The first attraction you go to will put a date on the front of your coupon booklet and you will have a total of 9 days to visit the attractions, a perfect amount for a visitor to the city.
Note: Do not tear any of the tickets out of the booklet yourself! That voids the entire booklet!
I was lucky enough to be given the chance to bring a friend with me when I tried out my CityPASS booklet, and we wanted to make sure we saw as much as possible! We had already been to Casa Loma together last year (check that out here), so that was last on our list this year in case we ran out of time (which we did). Our schedules only allowed us two days for exploring so we wanted to be smart about it!
On day one, we decided to visit Ripley's Aquarium and the CN Tower since they are next door to each other, so it couldn't be easier. On day two we planned to visit the Ontario Science Centre and the ROM, but we ran out of time and missed out on the ROM. Luckily I had been there fairly recently, so I wasn't missing out on much, but I definitely recommend making time to see it when you're in the city!
If you are short on time in Toronto, I would advise doing CN Tower and Ripley's in one day like we did since it is so close together and right in the downtown core. You could also squeeze the ROM in the morning of that day since both Ripley's and the CN Tower are open quite late. I would recommend visiting Casa Loma on a separate day. When choosing between the Zoo and the Science Centre, I would save them for last because they are a bit further out of the city and would only recommend them if you have the time to spare!
Here is a peek at our experience.
RIPLEY'S AQUARIUM OF CANADA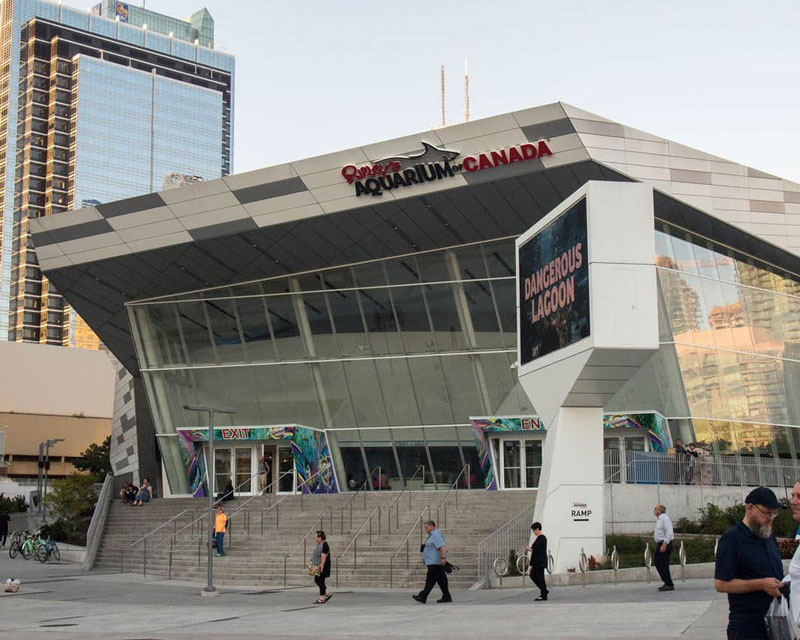 The jellyfish display is one of the most popular at Ripley's. It's incredibly mesmerizing to watch them swim around as they glow so strongly. I've been to Ripley's a few times, and just a tip: to get the best views here, plan to arrive at Ripley's as soon as they open in the morning!
CN TOWER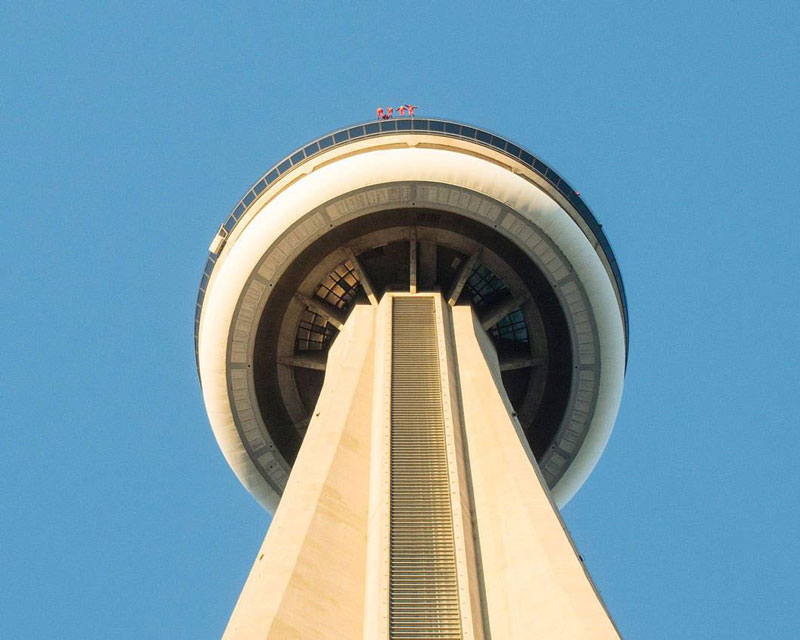 One thing to note about the CN Tower, they now have set up metal detectors and they hand inspect all bags, so don't bring what you don't need! Unfortunately I was carrying along my overnight items in my bag, so they got an eye full of my unmentionables.
ONTARIO SCIENCE CENTRE
The Science Centre is a wonderful place to visit especially if you're traveling with children! They have so many interactive areas, and there's even several outdoor areas to check out!
I would highly recommend traveling with CityPASS when you're in Toronto, or really any other city that they work with. It's the best bang for your buck and you really get the opportunity to see a lot even if you're on a time restraint!
I would love to thank the people over at CityPASS for giving my friend and I this incredible opportunity to explore in our own city of Toronto! As always, all opinions are my own!
Related Posts
Dineen Coffee Co. Downtown Toronto
Fun Things To Do In Toronto For All Ages
St Jacobs Market: Day Trip From Toronto
Toronto Christmas Market: Holiday Traditions
Toronto CityPASS: Seeing The Best Tourist Spots In The City