St Jacobs Market: Our Top Tips & Things to Do
Are you looking for a good day trip to take from Toronto this summer? Check out why St Jacobs Market should be on your list!
Summer is right around the corner, which means lots of people will be having more time off to go exploring. Even if you're not looking to go away any place far, doing a day trip can be exciting enough to get out of your usual daily routine. The suggestion I have for you today if you're a resident of Southern Ontario would be to do a day trip to St Jacobs Market.
This post contains affiliate links which means if you make a purchase, I'll make a small commission at no extra charge to you.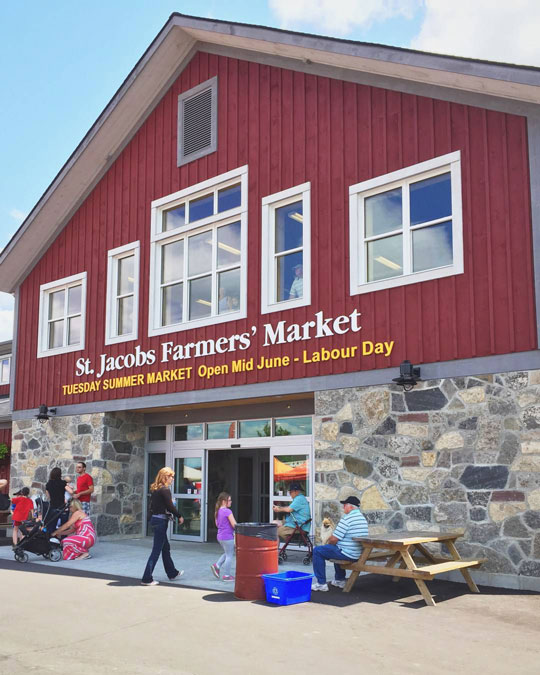 What is Saint Jacobs Market?
St. Jacobs Farmers' Market is a market close to Kitchener and Waterloo. What makes this market stand out from any other market you can visit around this city is that St Jacob's is largely a Mennonite farmers market.
Things to Do at Saint Jacobs Market
Shop the Different Stalls
When you visit St Jacobs Market, there are many different types of stalls to shop from. There is an abundance of locally grown fruits and vegetables at this market, which alone is worth the drive to the market. You can also find stalls that sell clothing and accessories to fit pretty much any style. There are also, of course, multiple stalls selling some homemade maple syrup!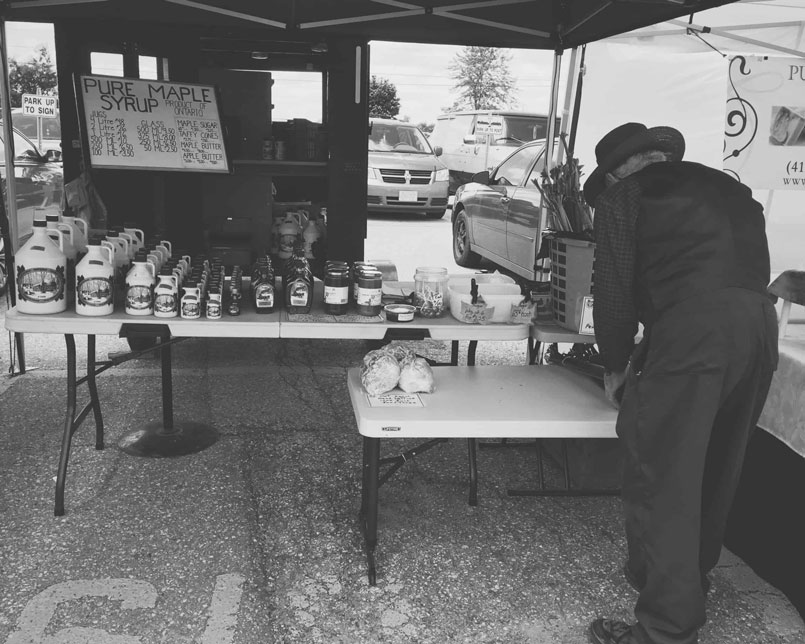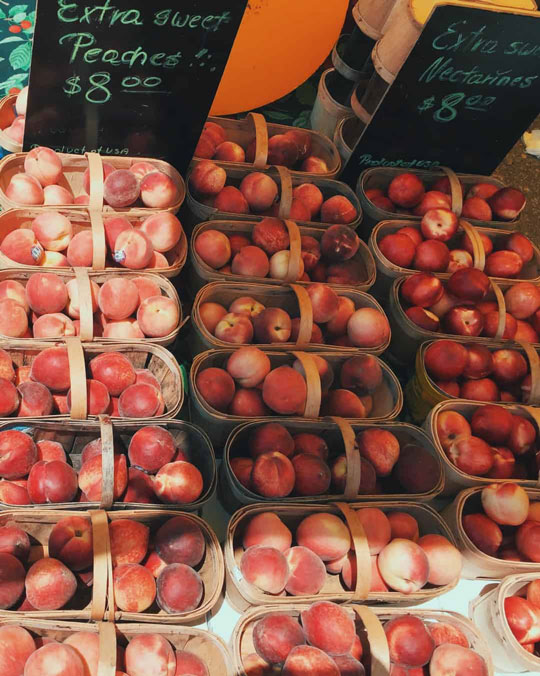 Find Things for Your Home
There is an outdoor section as well as an indoor portion. Inside you can find things that are more for your homes such as candles and décor, along with foods that wouldn't do well outside in the hot weather. You can also find delicious homemade jams and preserves.
There is also a building at the far end of the market where you can buy more homey things to decorate your home with, as well as fabrics for quilting. Or if you're not much into making your own quilts, you can also buy one that has been premade for you!
Discover the Horse-Drawn Tours
One of my personal favorite things about St Jacobs Market is that they offer horse-drawn tours! You can always visit with the horses while you're shopping, but you can actually do a tour of a Mennonite farm. When you visit the farm, you can see all the animals like their chickens, horses, and cows, and you get to see where they tap for syrup. It's a great way to see how an authentic Mennonite farm operates.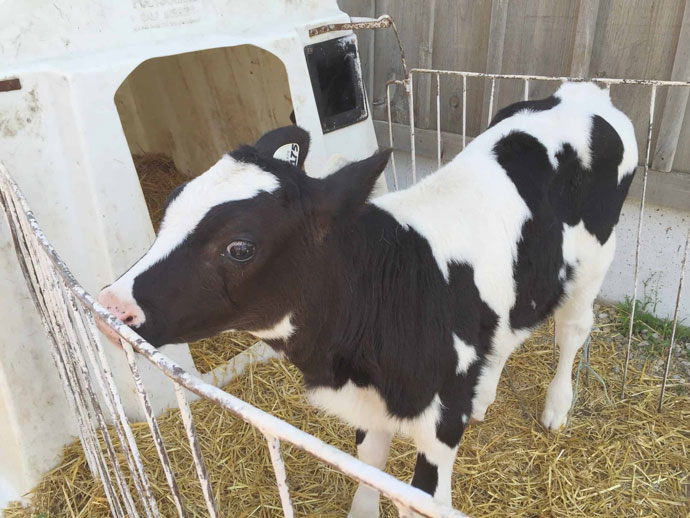 Our Top Tips For Visiting St. Jacobs Farmers Market
Arrive Early
If you want to take a trip to the St Jacobs Market, be sure to check the hours ahead of time. At the time of posting this, the hours are Thursdays and Saturdays between 7am – 3:30pm. You can check out more about the market here.
Bring Cash With You
It's also a good idea to bring along some cash with you when you come to the market because not every stall offers options for cards, so it's better to be on the safe side!
Do a Side Trip
St Jacobs village is quite small, so if you're done with your visit for the day but aren't ready to make the trip back home yet, you can easily do a side trip to Kitchener or Waterloo.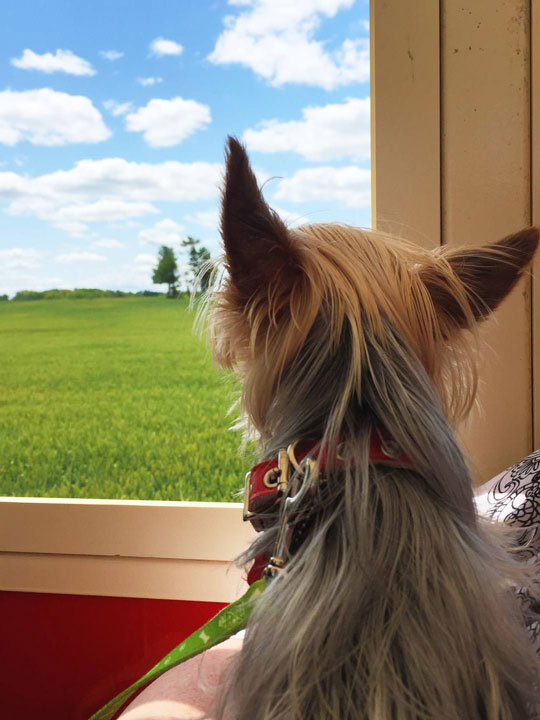 Fun Fact: St Jacobs Farmers Market is the largest farmers market in Canada!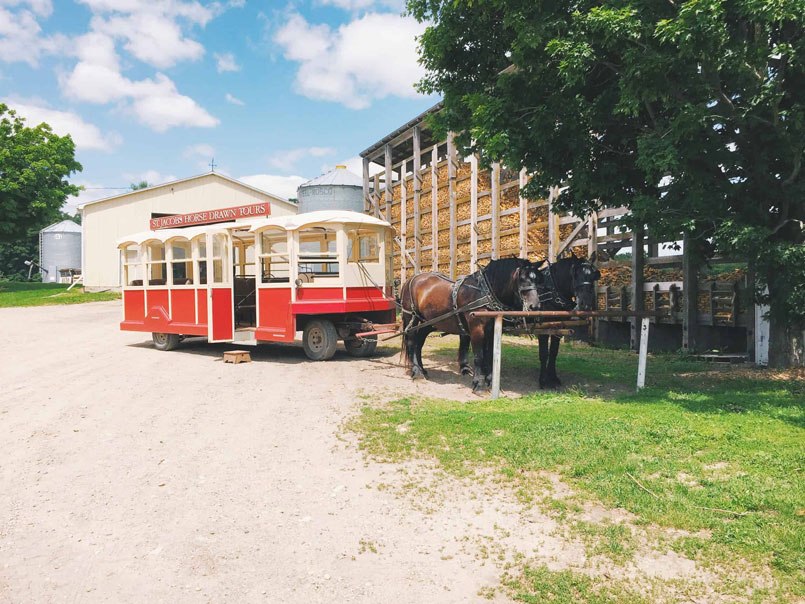 Final Thoughts On St Jacobs Farmers Market
St Jacobs Market is definitely a great place to visit when looking for things to do in Southwestern Ontario. If you're looking for a family-friendly day trip from Toronto, this place should definitely be on your list! Check out St Jacob village any time you're in the Kitchener Waterloo area. If you love horses, taking one of St Jacob's horse-drawn tours is a great way to spend some time!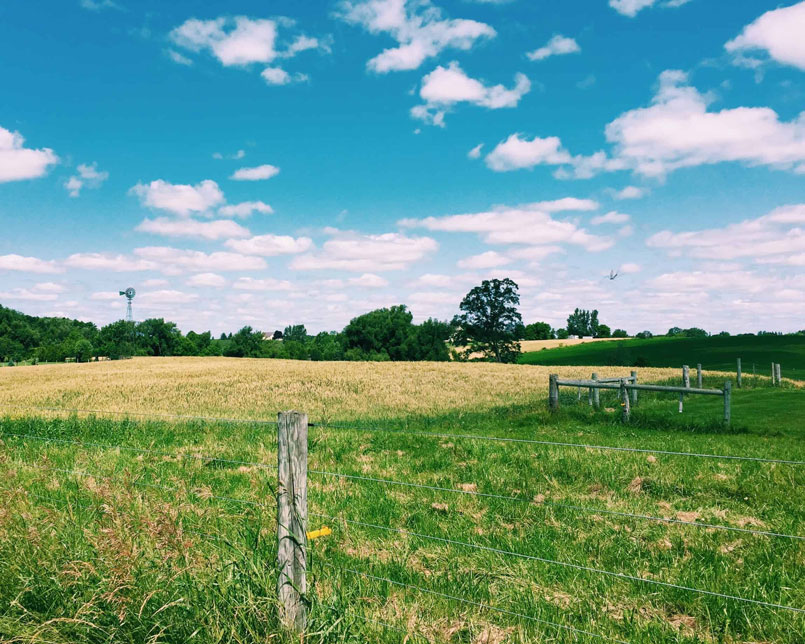 Related Travel Posts:
Toronto CityPASS: Seeing The Best Tourist Spots In The City
Fun Things To Do In Toronto For All Ages