Where to Stay in Old Quebec: Auberge Place D'Armes Quebec
If you're looking for where to stay in old quebec city, find out why you should make your stay at Auberge Place D'Armes.
This post may contain affiliate links, which means I may receive a commission, at no extra cost to you, if you make a purchase through a link. Please see my full disclosure for further information.
When I plan a trip, I always spend a lot of time researching hotels in the city that I'll be visiting. I'm big on planning, and since I love the feeling of being prepared, I make sure I check out many reviews for hotels to make sure there shouldn't be any unpleasant surprises waiting for me when I finally arrive. After doing some extensive research for Quebec City hotels, I came across the Auberge Place D'Armes and knew it was the right place for my trip!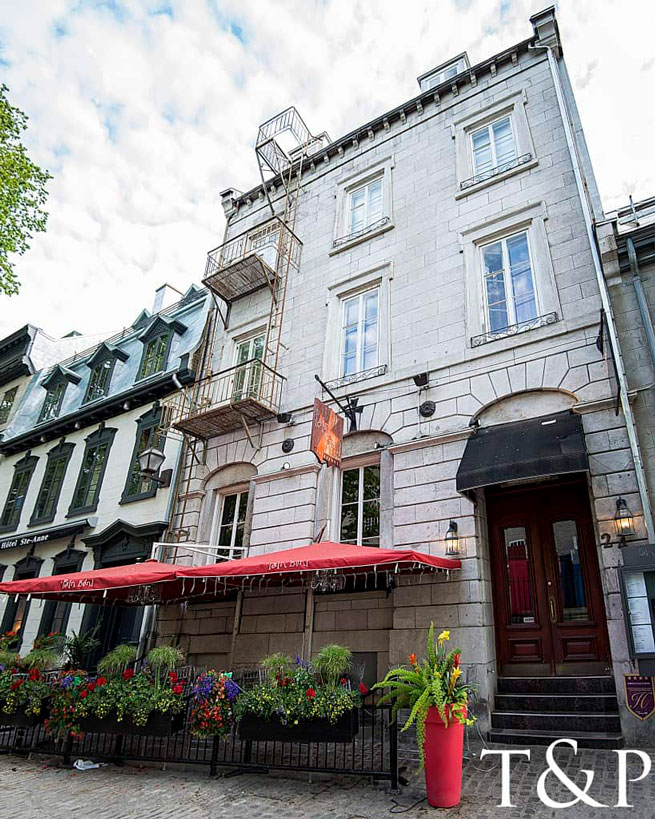 It's been a while since my trip here, so these days I would probably add in some searches for Airbnb Quebec City, but Airbnb wasn't a big thing yet at this point, and I'm actually glad it wasn't because my stay at Auberge Place D'Armes was great!
This hotel is one of the cutest boutique hotels in Old Quebec City. It's location is a bonus too, so if you're looking for hotels near Old Quebec City, you can't go wrong here!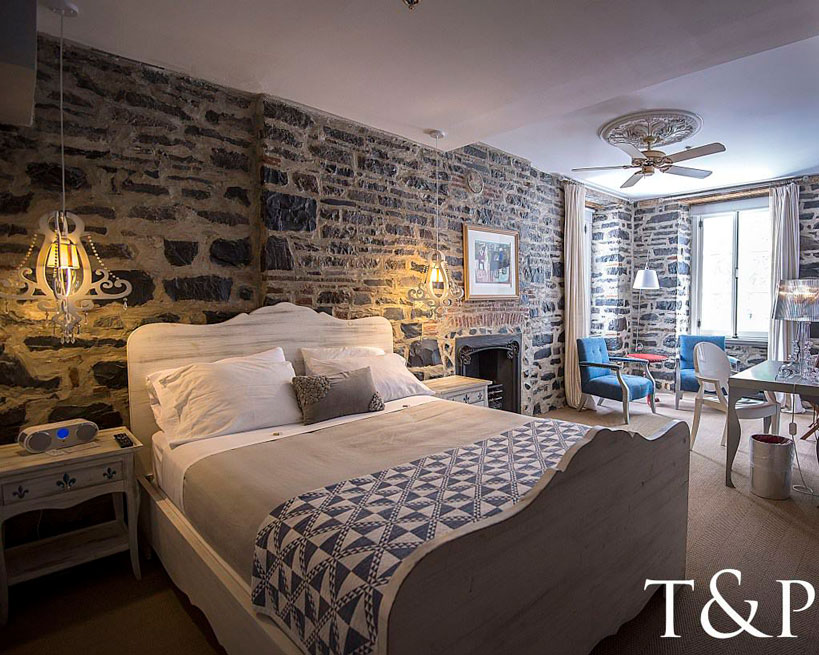 The Auberge Place D'Armes has a colourful history. The first part of this building was originally built in the 1600's. In it's past it has housed people such as Pierre Joseph-Olivier Chauveau, the first premier of Quebec. In the 1800's it was sold to the founders of Holt Renfrew (also the official purveyor to Queen Victoria). In 1927 it became an apartment building, then turned into a hotel in 1957. Check out the hotel's website here to learn more.
When I arrived, the woman at the front desk was so friendly. After trying my best with french, she was kind enough so switch to english for me. She went into detail about restaurant choices, and the best places to go based on what I was interested in looking at. She had so much knowledge and was very warm.
Check out this Lonely Planet book to find some things to do in Quebec City
Once I got to my room, I was floored. This place had so much character and history. I found it to be a decent sized room, with old charm. The room was very clean and fresh with two chocolates waiting on the pillows. The bed was very comfortable and clean which earns big points from me!
And it had a beautiful fireplace! It's not in use, but it is a dream to photograph!
The location of the hotel was unbeatable. We had a window view of Chateau Frontenac (the world's most photographed hotel), and we were walking distance to everything, which is great since the streets are a little bit confusing when you aren't used to them.
The bathroom in this room was updated, yet still had its original character. I love having history as well as my modern amenities, so this was just perfect for me! I of course had to try out the bath, and it was wonderful. After a long day of walking, I was so hot so actually ended up giving myself a cold bath.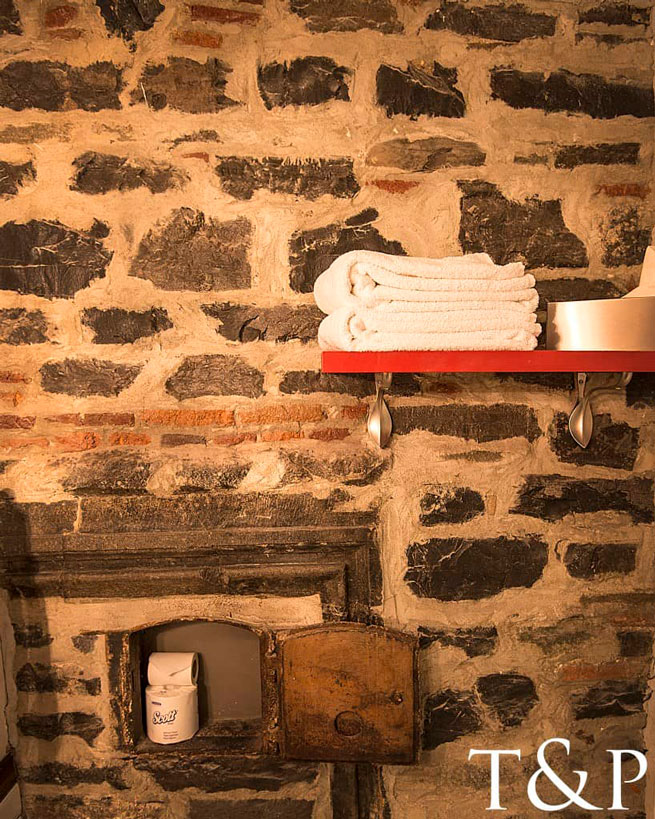 My only issue was I wasn't sure how to make the jets start. FYI: There is a button beside the tub that you press in, then you can turn the jets on with the remote in the tub. The water pressure was great and there was no problem getting hot water when it was needed.
Final Thoughts on the Auberge Place D'Armes:
I would book this Old Quebec City hotel again in a heartbeat when planning a trip to Quebec City! I had an amazing time. Breakfast was included in the price and they had a coupon for a percent off of dinner, though I ate out on the evening I was there. Everyone who works here that I encountered was so lovely. WIFI is free and I never had an issue with the price. The television in the bedroom is a smart TV, and I loved it so much that I am now looking into one for myself.
The location of the Auberge Place D'Armes is extremely central so it's easy to get anywhere when you're looking for things to do in Quebec City.
Related Travel Posts:
St Jacobs Market: Day Trip From Toronto
Staying At The Cosmopolitan Hotel Las Vegas
Paris Is Always A Good Idea And 20 Other Paris Quotes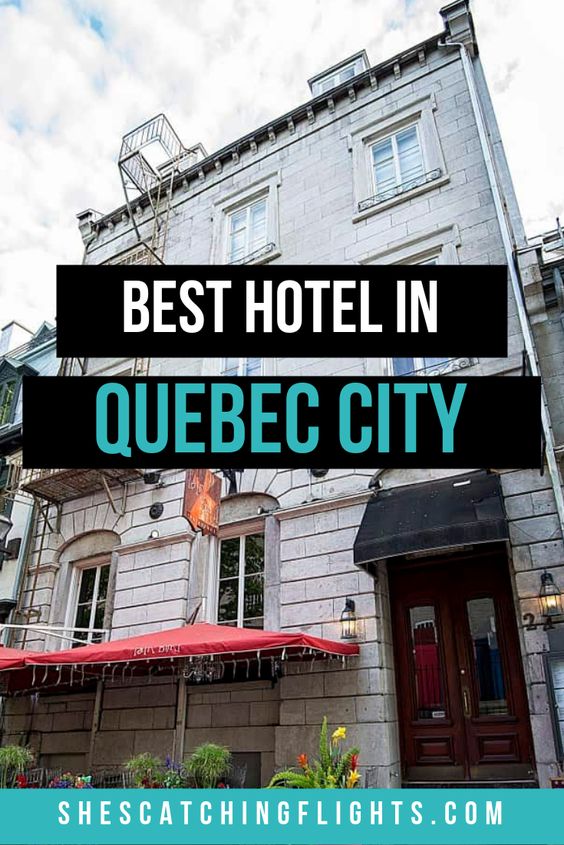 WHERE TO STAY IN OLD QUEBEC: AUBERGE PLACE D'ARMES QUEBEC