3 Hidden Gems in the Maldives You Need to Visit
The Maldives is a beautiful archipelago in the Indian Ocean, composed of hundreds of islands and coral atolls. With vivid blue waters, white sands, bright sunshine and average temperatures of 30°C to 32°C, it's the perfect destination for a relaxing and luxurious vacation.
There's a diverse collection of wildlife and marine life to explore, and many unique places to discover – particularly when you venture away from the resorts. Here are just three of the incredible hidden gems you need to visit next time you're in the Maldives.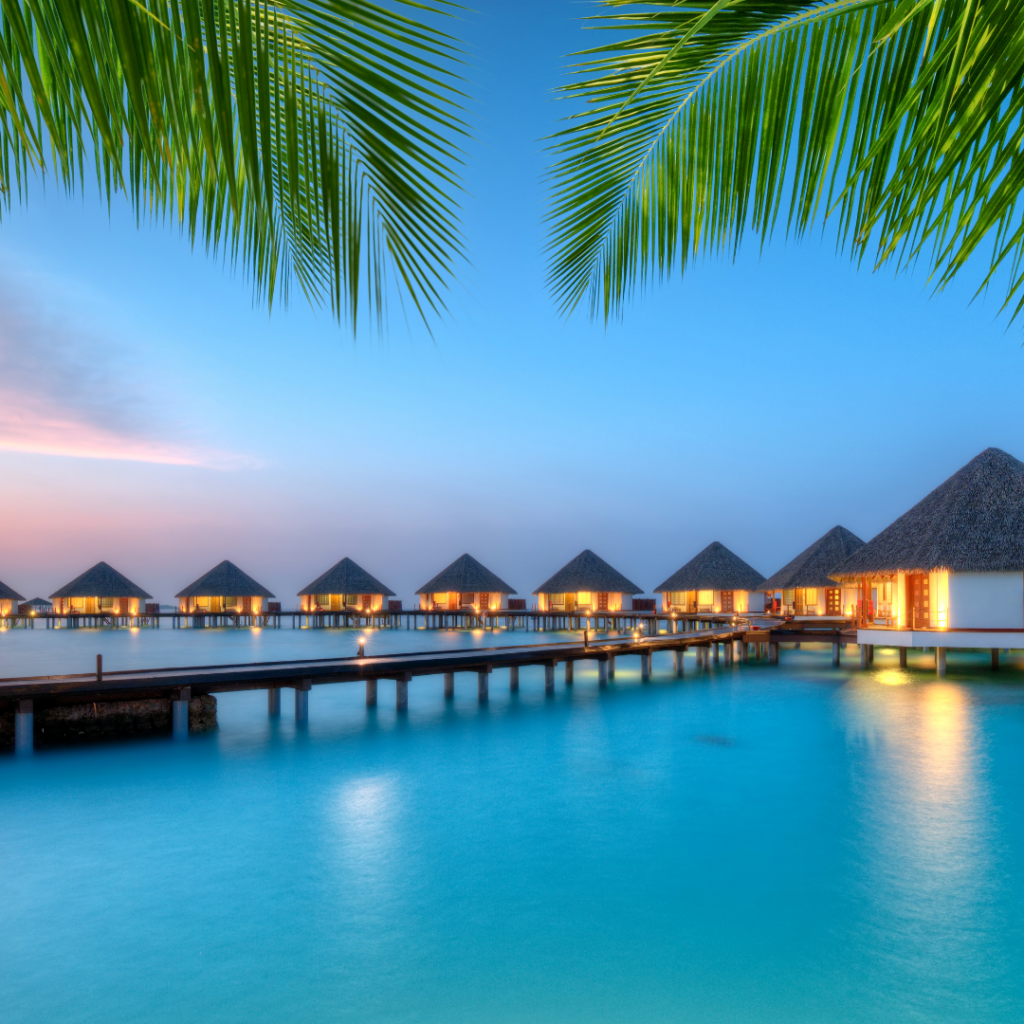 1. The Sea of Stars on Vaadhoo
The Sea of Stars is the name given to a specific area of the ocean that glows at night, creating the optical illusion that the water is dotted with twinkling stars. This phenomenon occurs when a bioluminescent type of plankton called dinoflagellate emits a blue glow to defend itself against predators. Bioluminescent dinoflagellate ecosystems occur very rarely, and only in warm-water lagoons.
They can be seen in just a few other places around the world, namely Mosquito Bay in Puerto Rico, Lakshadweep Islands in India, and Leucadia in California, USA. But the most prevalent by far is the one to be found in the Maldives. Situated just off Vaadhoo island, around 5 miles from Malé International Airport, you can reach this magical hidden gem within 10 to 15 minutes via speedboat.
2. Hammerhead Point between Rasdhoo and Madivaru
Diving is a popular activity in the Maldives because the waters here are rich with marine life and coral reefs. One of the best spots for diving is Hammerhead Point, which is the channel between Rasdhoo and Madivaru islands.
Large schools of fish arrive in this area in the early mornings, closely followed by numerous hammerhead sharks which are attracted by their movement. Hammerheads are quite docile and aren't threatening to divers, but they may look intimidating given their size.
Watching them swim and feed is an impressive sight, and arguably one of the very best diving experiences you could have. You can dive at Hammerhead Point from either Rasdhoo or Madivaru, but since the waters are fairly deep, this is one best suited to experienced divers. Head there between December and April for the best chances of seeing hammerheads.
3. The fish market on Dharavandhoo
Dharavandhoo is an island that sits at the heart of the Maldives' only UNESCO Biosphere Reserve, and is a popular destination for seeing the area's vibrant marine life. A fascinating sight on Dharavandhoo is the fish market, which is nothing like the bustling warehouses that are typical of fish markets all over the world. Dharavandhoo fish market is a small concrete building that sits at the edge of the island's harbour. Vendors don't set up their catch to sell here.
Instead, locals throw bait into the water to attract local fish to catch, gut and take home for supper. It's a communal method of fishing that allows locals to enjoy the freshest of fish and take only as much as they need. Be sure to check out the fish market when you visit Dharavandhoo because it's a fascinating process and a brilliant way to see the likes of stingrays, reef sharks and nurse sharks.
Check out the Maldives' hidden gems
With these and so many more amazing places to explore in the idyllic islands of the Maldives, you won't be short of things to do on your next visit. Remember to book ahead and plan your activities to fit as much in as possible and avoid any disappointment or need to reschedule.