A Day Trip to Casa Loma in Toronto
Find out why a trip to Casa Loma Toronto is a must do on your trip to Toronto, Canada.
If you love architecture, visiting Casa Loma should be a high priority on your bucket list when you're in Toronto, Canada. Even though this place looks like a castle, it was actually intended to be a massive private home, built from 1911-1914 by a man named Sir Henry Pellatt.
This post contains affiliate links which means if you make a purchase, I'll make a small commission at no extra charge to you.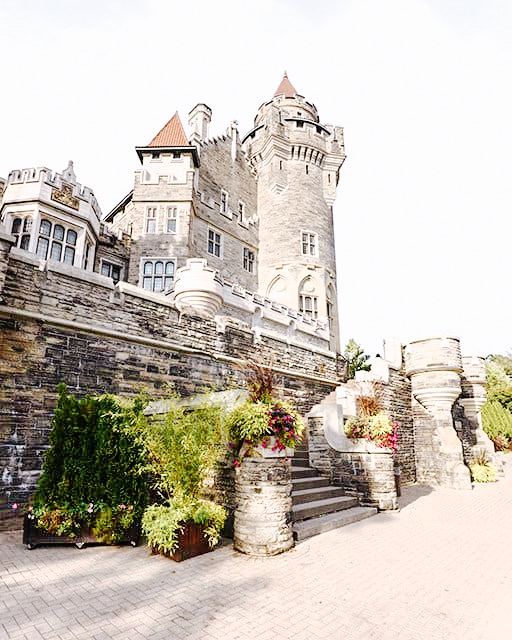 Casa Loma History
Being built in the early 1900's, many of the features of the home made Casa Loma a building ahead of its time. It was fitted with electricity, an elevator and telephones. Apparently more calls were made in Casa Loma than were done in the whole of the city of Toronto when it was in its prime.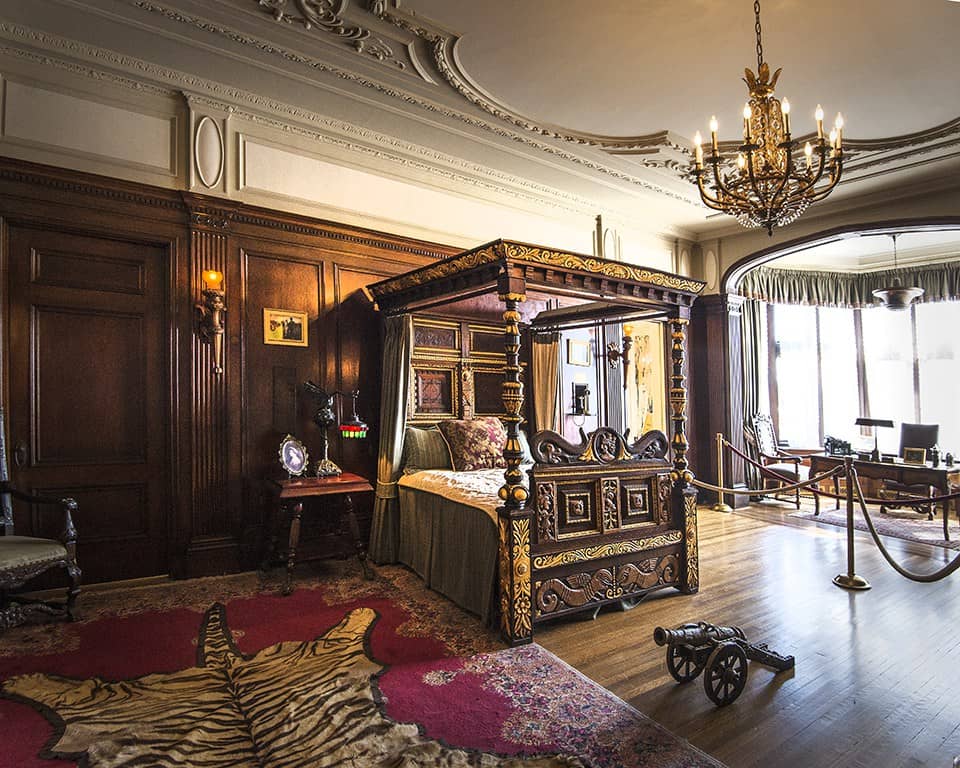 Unfortunately Mr. Pellatt's finances were hit hard not too long after construction completed and he had to hand his home over to the city of Toronto in 1924 to balance what he owed in taxes. After its surrender, Casa Loma was boarded up and abandoned and was even nearly torn down!
Recommended Read: Casa Loma: Canada's Fairy-Tale Castle and Its Owner, Sir Henry Pellatt
For many years due to its unique features it was considered an eye sore.
Casa Loma was eventually saved by the Kiwanis Club in the 1930's who then turned it into a tourist destination museum. More recently in 2014, it was leased out and began operation under the Liberty Entertainment Group.
Casa Loma Facts
Casa Loma isn't anything like any of the other homes in Toronto. It boasts a total of 98 rooms, 30 bathrooms and 25 fireplaces throughout! The total square footage of this one time family home is 64,700 square feet!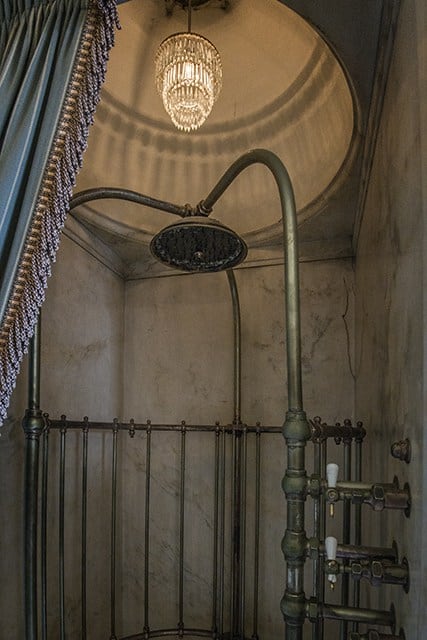 Many visitors to Casa Loma as well as employees have made reports of ghostly experiences that they've had including hearing strange noises, sightings, and even experiencing the feeling of being grabbed, and having hair pulled!
Casa Loma Events
There are many events held at Casa Loma throughout the year. Around Halloween, the castle is set up as a haunted house, and in the summer they offer symphonies in the garden. The garden at Casa Loma is a beautiful place to visit during the warmer months and is immaculately cared for.
You also have to check out the ballroom when you visit Casa Loma. It's a massive ballroom with a beautiful stained glass ceiling. Weddings are often hosted here during the year, and you can enjoy your reception in the beautiful library. As I'm writing this article the next event they are hosting is a Mother's Day Brunch! There is always something going on here worth checking out!
Due to the beauty and character of Casa Loma, many tv shows and movies have also taken the opportunity to film here.
Final Thoughts on Casa Loma:
Casa Loma is a stunning place to make a visit to when you're in Toronto. If you're interested in architecture, beautiful gardens, or history in general this is definitely worth a visit. It's also a great place to check out if you have kids who are into castles if you're not able to go see one in real life. When I first saw Casa Loma as a child I was convinced that it was a real life castle and it was one of the most exciting places I visited in my childhood.

Also when you visit Casa Loma you can choose to do an audio tour which will tell you the history of the room you're in and of the building as a whole as you walk around. It's definitely worth it If you like to learn about history.

There is also a gift shop on the bottom floor of Casa Loma which carries a lot of different things worth having a peek at even if you aren't much for gift shops. When you're down there you can also see the indoor pool that was never fully completed, but was definitely still ahead of it's time!
To find out more about Casa Loma hours and Casa Loma tickets, check out their website here.
If you end up making the trip to Casa Loma, I would love to see your pictures so be sure to tag me on Instagram!
Related Travel Posts:
Toronto CityPASS: Seeing The Best Tourist Spots In The City
Toronto Christmas Market: Holiday Traditions
Fun Things To Do In Toronto For All Ages
St Jacobs Market: Day Trip From Toronto
Casa Loma Toronto Canada