The Top Places to Visit on a San Francisco to Seattle Road Trip
San Francisco to Seattle road trip, what a better way to get out for a little adventure!
Road trips are becoming much more popular these days, and one of the most scenic road trips you can take in the USA is from San Francisco to Seattle!
Keep on reading to discover the beautiful things to see along your journey!
You can of course still check out these places if you're doing a road trip from Seattle to San Francisco, just reverse the order!
San Francisco California
There is plenty to see and do in the beautiful San Francisco area. One of the iconic bridges is found there, the Golden Gate Bridge. It is fun to take a drive across it or to admire it from a distance.
A trip to Alcatraz is exciting and a chance to explore some history of the area. Alcatraz used to be a prison, and it is on an island. You will take a ferry from the shore to the location. The prison closed in 1963 but continues to attract visitors interested in checking it out!
The Palace of Fine Arts is a lovely place to explore amazing artwork. Here you will find pieces from various eras and different artists. The structure itself is remarkable with plenty of details and amazing architectural touches.
Wine Country Napa/Sonoma California
The lovely scenery in both Napa and Sonoma will take your breath away. Wine tours are a fun way to explore the area. Both locations have plenty to offer, so base your decision on the type of wine you like the most. Napa is well-known for Chardonnay and Merlot. Sonoma is the place to visit for red blends or Zinfandels. Sonoma wine tours tend to be less expensive than those in Napa. That may influence your choice too.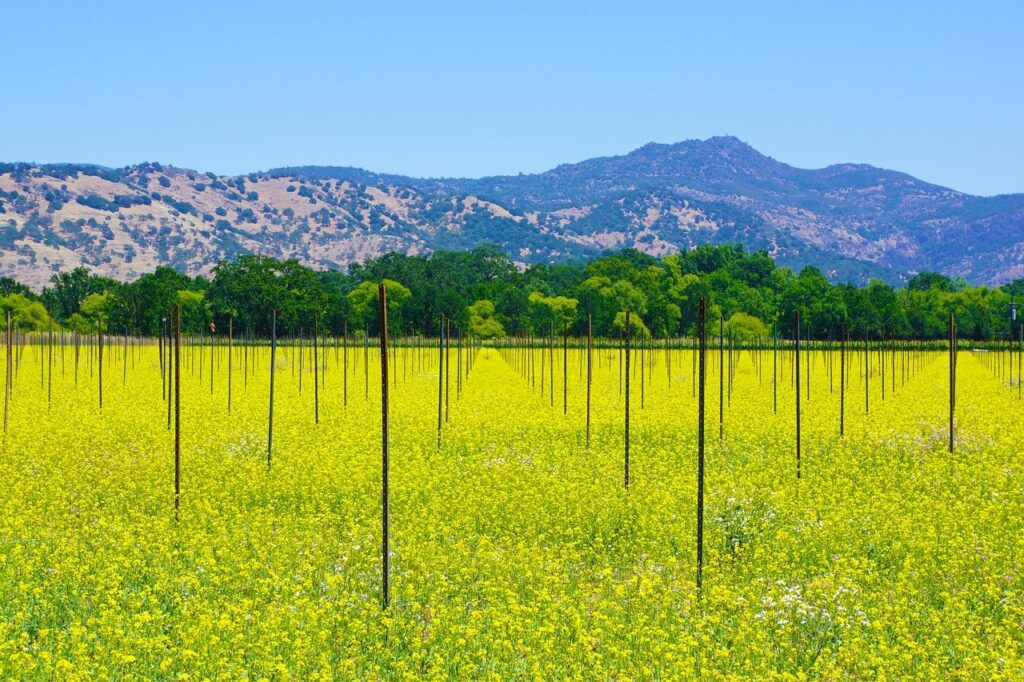 Mendocino California
Enjoy the Pacific coastline in Mendocino, California. This can be a fun place to tour wineries and microbreweries. There are several beaches found in this area to relax, take a walk, or enjoy water-related activities. Cliffside Trails are a popular location for those with a desire to explore and take in their surroundings. There are a few art centers and a museum in this area to enjoy.
Fort Bragg California
The unique Glass Beach draws many visitors to Fort Bragg, California. You may have seen pictures of it, but this is nothing compared to seeing it with your own eyes! Try to plan a day or two in this area. The beach is located in part of McKerracher State Park. It features lovely trails, bird watching, and plenty of places for a romantic picnic.
There is a steam train, The Skunk Train, that takes you through Noyo River Canyon. This is one of the best places to view the redwood trees. Make sure you book the train in advance as it sells out quickly. You will be disappointed if you show up and can't get tickets while you are in the area.
Mt. Shasta/Shasta Lake California
Nothing says outdoor adventure like a visit to Mt. Shasta! This is an old volcano with an amazing view. Many people come to this area for the spiritual healing it is said to offer. The area is peaceful and tranquil. For those with an adventurous side, there is challenging terrain to hike around this area.
Take a leisurely cruise on a boat around Shasta Lake to take in the beauty. There are lunch and dinner cruises offered. It is about an hour drive from Mount Shasta to Lake Shasta. Some people assume they are very close to each other. If you plan to see both, knowing the distance can help you schedule your time.
Redwood National Park California
Get away from the noise and the busy areas of California with a visit to Redwood National Park. Many of the trees and plants growing here are protected by the laws. There are hiking trails and paths where cars can drive through. There are amazing camping areas with access to beach locations or trees so large you will be blown away by them! What you see depends on the area you explore as this National Park is huge!
Crater Park California
Welcome to Death Valley when you visit Crater Park, California! The view of the mountains and plateaus from this region is something you will never forget. There is an abundance of flora and fauna found here. It is amazing what can grow in such an isolated area. The time of year for your visit will transform the view. It is very different with the changing seasons, and you can't beat the view with snow on the peaks.
There are camping areas at Crater Park. It can be very hot with triple digits in the summer months. Those who camp or hike in this area need to plan ahead based on the time of year and forecasted temperatures.
Cannon Beach Oregon
Not all beaches are the same, and Cannon Beach in Oregon is one you will be mesmerized by! It is considered one of the most beautiful beaches in the world. It features the large rock known as Haystack Rock, which is 235 feet and adds a new dimension to the Pacific Coastal region. Several popular movies have scenes shot at this beach. They include Point Break with Patrick Swayze, the 80s hit The Goonies, and the epic series Twilight.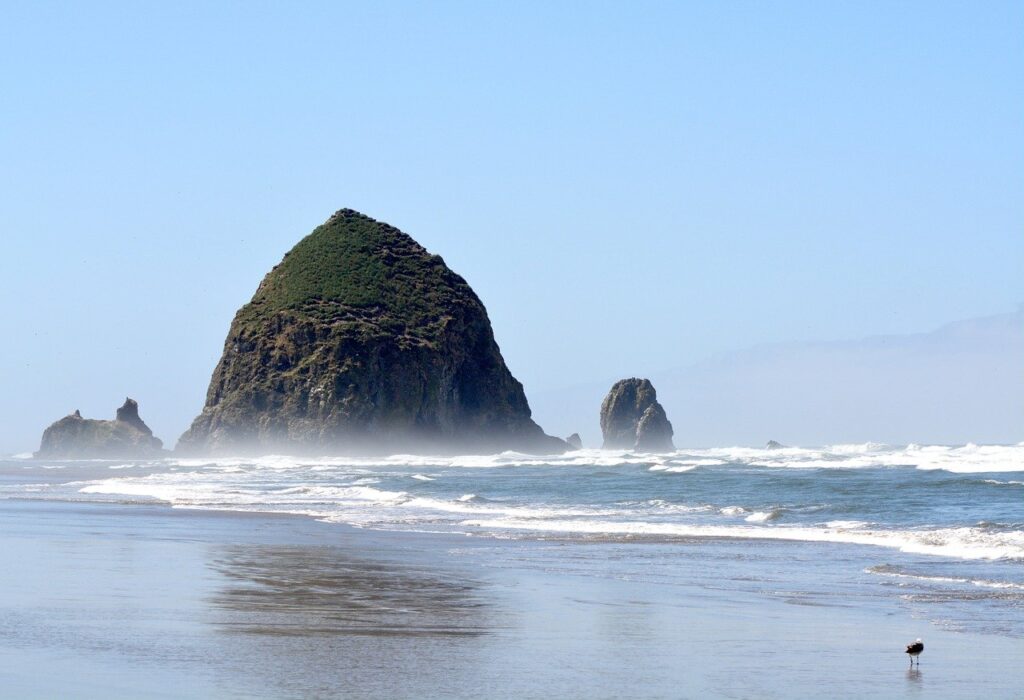 Mount Rainier National Park Oregon
Spend some time at Mount Rainier National Park in Oregon. This has historical value from early times when there were ice glaciers in the area. Mount Rainier is actually an active volcano. It is the highest peak of any volcano at 14,410 feet! The glacier area is only second to what you will see in Alaska. Summit Crater offers the largest cave system of any glacier area.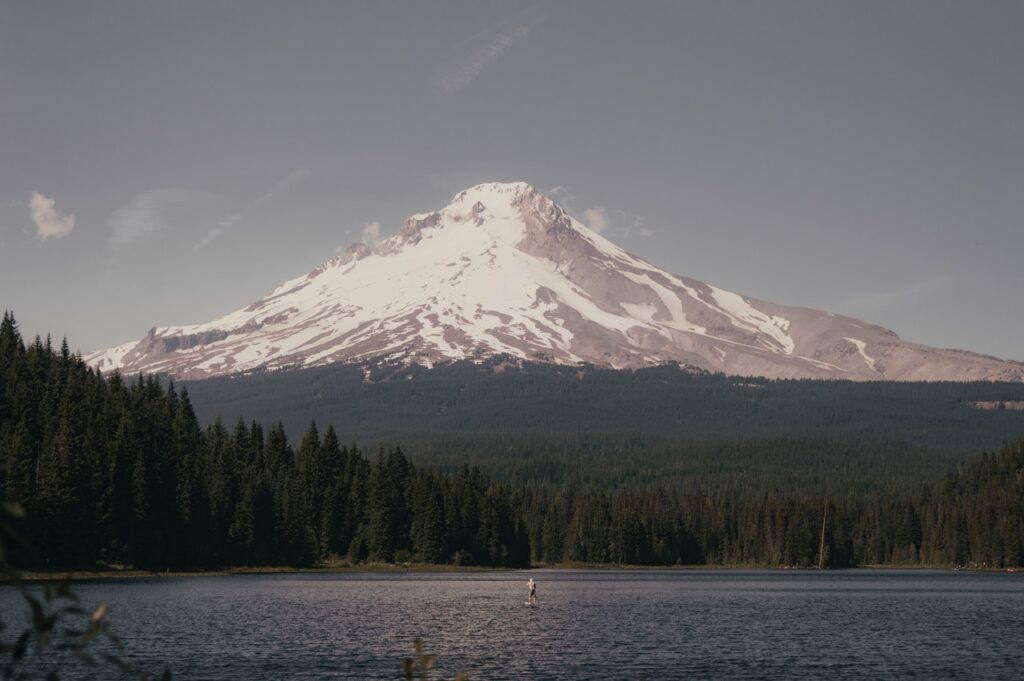 Seattle Washington
The most common place visitors to Seattle, Washington go is the Space Needle. This tour has been in place since 1962 and draws people from all over the world. Approximately 20,000 people per day go there to see the view of the surrounding area. It is amazing the difference in your view when you are up so high! It is 605 feet tall! The view is different during the day and at night so try to visit it twice.
Pike Place Farmers Market has been in place since 1907. It is a huge part of Seattle's history. You will find great food, entertainment, one of a kind crafts, and art. More than 10 million people come here annually.
I hope this post was helpful in the planning of your San Francisco to Seattle road trip! For more USA travel adventures, check out some of our suggestions below!
Related Posts
Things to do in Tallahassee Florida
The Best American Cities for Solo Travel
Fun Things to do in Vegas Besides Gamble
Top 10 Places in New York City
San Francisco to Seattle Road Trip