10 Photos From Halifax Public Gardens In Nova Scotia
Check out the pictures below to find out why you have to see the Halifax Public Gardens when you're in Nova Scotia!
Since moving to Halifax Nova Scotia, Canada, visiting the Halifax Public Gardens has been one of my favorite things to do in the city. The park is beautiful at any time of the year.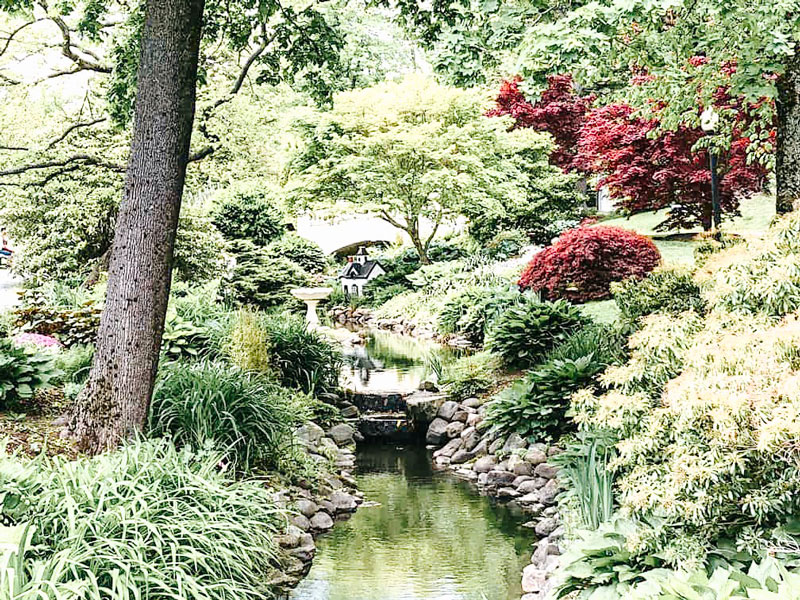 The park is right in downtown Halifax so if you're looking for things to do in Halifax Nova Scotia, this should be close to the top of your list!
It's next door to the Citadel Hill, and is along Spring Garden Road which is one of the main streets in the city. The Public Garden is also a short walk to the Halifax Boardwalk.
Visiting in the spring is a must because everything is in full bloom and the whole park is full of color! In the fall the colors change as the leaves change, and it's beautiful in a completely different way. Even on a rainy day, the Halifax Public Gardens shine with their beauty.
During the warmer months you can sometimes find music playing in the park at the center gazebo. You'll also sometimes catch wedding photos happening here in the beauty of the trees and flowers.
If you're making a trip to Halifax, definitely spend a bit of time in the Public Gardens while you're in the area.
Related Travel Posts:
Visiting Peggy's Cove Lighthouse Halifax, Nova Scotia
Bay Of Fundy Nova Scotia Day Trip From Halifax
St Jacobs Market: Day Trip From Toronto
Staying At Auberge Place D'Armes Quebec
Halifax Public Gardens