The Solo Traveler's Guide to Visiting San Diego
So, you're thinking about solo travel to San Diego, eh? This great city has so much to offer solo travelers! With its beautiful weather, stunning beaches, and diverse attractions, it's no wonder that San Diego is a popular destination for those traveling solo.
In this blog post, we'll give you the solo traveler's guide to visiting San Diego. We'll cover everything from where to stay and what to do, to how to meet people and make the most of your trip. So, whether you're a solo traveler looking for some tips on how to make the most of your trip, or just curious about solo travel in general, read on!
Disclaimer: Below may contain affiliate links, where I make a small commission. I only recommend products that I use and love at no cost to you.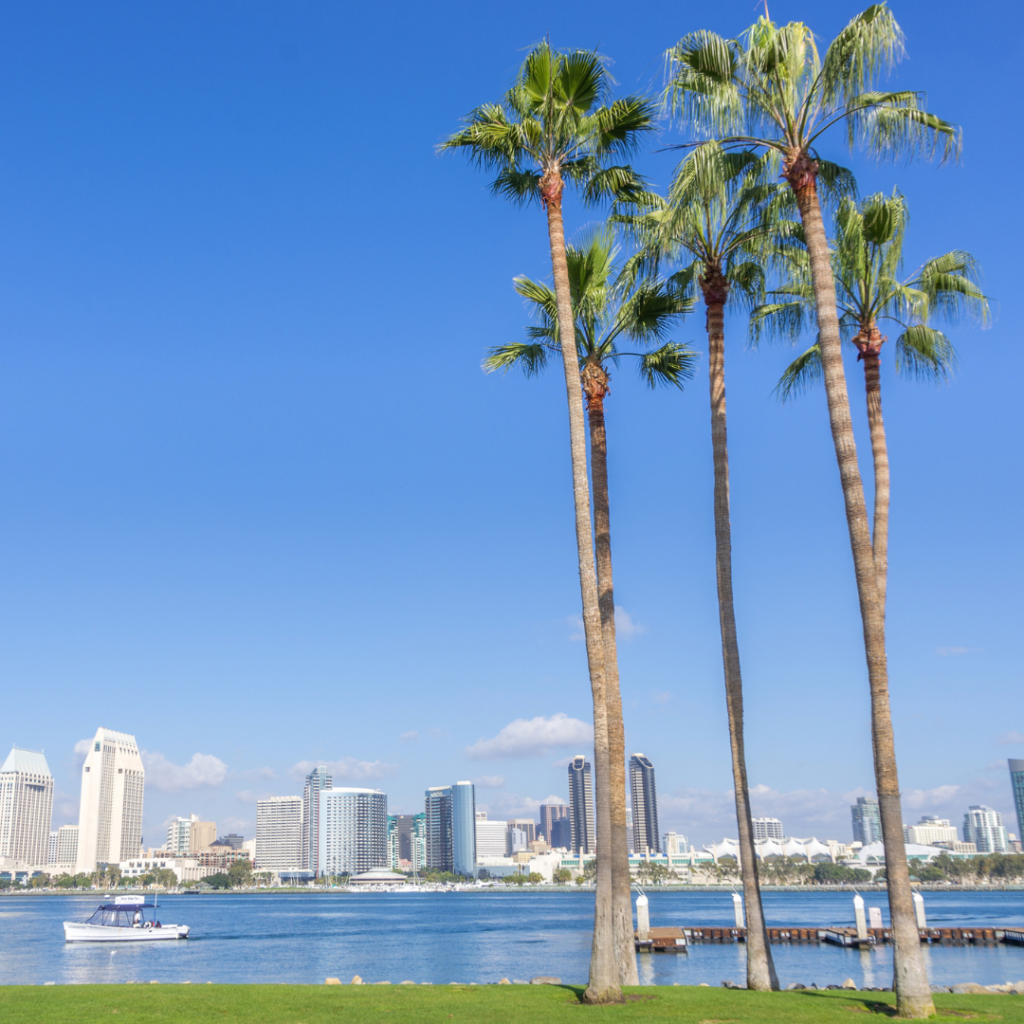 What You Need to Know Before Going to San Diego
You won't want to miss out on all the fun in San Diego! Here are a few things to keep in mind before you go.
First, the weather is beautiful year-round, but it can be quite hot in the summer months. Be sure to pack sunscreen and wear light, comfortable clothing.
Second, there's no shortage of things to do in San Diego. From exploring the majestic cliffs of Torrey Pines State Park to visiting the world-famous San Diego Zoo, you'll never find yourself bored.
Finally, remember that San Diego is a laid-back city with a relaxed vibe. Don't stress about dressing up or getting everywhere on time – just sit back and enjoy your vacation.
Is San Diego Safe for Solo Travelers?
When it comes to safety, San Diego is generally a very safe city. However, as with any large city, there are certain areas that are best avoided, especially after dark.
In general, solo travelers should stick to well-lit and populated areas, and avoid walking alone at night in unfamiliar neighborhoods. If you're careful and use common sense, you should have no problem staying safe during your trip to San Diego.
10 Things To Do in San Diego if You Are Traveling by Yourself
If you are looking for things to do in San Diego and you are traveling by yourself, there are plenty of options.
1. Visit the San Diego Zoo
The world-famous San Diego Zoo is a must-see for solo travelers. With over 3,700 animals and 700 species, the zoo is one of the largest in the world. You can easily spend a whole day exploring all that it has to offer.
2. Visit Balboa Park
Balboa Park is a beautiful 1,200-acre park in the heart of San Diego. The park is home to museums, gardens, and the world-famous San Diego Zoo. Solo travelers can easily spend a day or two exploring all that Balboa Park has to offer.
3. Visit the San Diego History Center
The San Diego History Center is a great place for solo travelers who are interested in learning about the history of the city. The center offers both permanent and temporary exhibitions, as well as a library and research center.
4. Take a Walk on the Beach
San Diego is home to some of the best beaches in the world. solo travelers can enjoy walking along the water, soaking up the sun, and people-watching.
5. Visit Seaport Village
Seaport Village is a great place to wander and window shop. The village is home to over 50 shops and restaurants, as well as a carousel and a lighthouse. solo travelers can easily spend a couple of hours exploring all that Seaport Village has to offer.
6. Check Out Some Local Restaurants
San Diego is known for its diverse food scene. Solo travelers can enjoy everything from Mexican food to seafood to farm-to-table cuisine. We recommend checking out some of the local restaurants during your trip.
7. Visit La Jolla Cove
La Jolla Cove is a beautiful spot for solo travelers who want to enjoy the outdoors. The cove offers stunning views of the ocean, as well as a variety of sea life. Solo travelers can also enjoy hiking, biking, and picnicking in the area.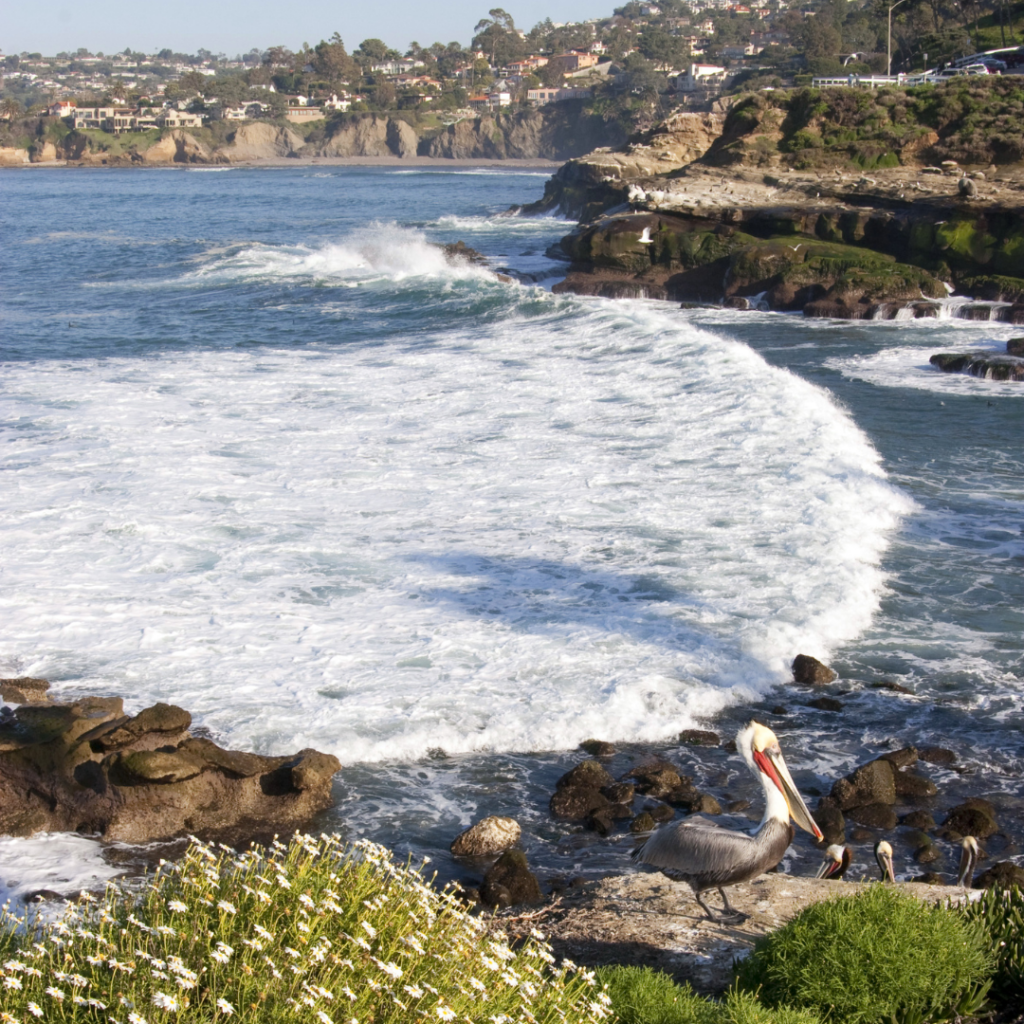 8. Go on a Whale-Watching Tour
San Diego is one of the best places in the world to go whale watching. solo travelers can enjoy seeing these majestic creatures up close on a whale-watching tour.
9. Check out the Local Coffee Shops
San Diego is home to some great coffee shops. solo travelers can enjoy a cup of coffee and some people-watching at one of the many local cafes.
10. Take a Food Tour
Food tours are a great way for solo travelers to sample the local cuisine. San Diego offers a variety of food tours, including tours of the Little Italy and Gaslamp Quarter neighborhoods.
What Areas to Stay in San Diego as a Solo Traveler?
For the solo traveler, San Diego offers a number of different neighborhoods to stay in, each with its own unique appeal. Here are a few suggestions:
Downtown San Diego
Downtown is perfect for those who want to be in the heart of the action, with a wide range of hotels, restaurants, and nightlife options.
Pacific Beach
Pacific Beach is a great choice, offering an awesome beach vibe and easy access to the popular boardwalk.
Ocean Beach
For a more laid-back vibe, Ocean Beach is a great choice. This hip neighborhood has a casual atmosphere and is home to a number of excellent bars and cafes. It's also just steps from the beach, making it the perfect place to relax after a long day of sightseeing.
Old Town
Travelers interested in history and culture can head to Old Town, where they can explore historic sites like the San Diego Mission and learn about the city's rich past.
No matter what type of experience you're looking for, there's sure to be a neighborhood in San Diego that's perfect for you.
What's the Best Way to Get Around San Diego as a Solo Traveler?
As a solo traveler, one of the most important things to consider is how you're going to get around. San Diego is an incredibly spread-out city, and while public transportation is available, it can be difficult to get from place to place without a car.
Taxis and ride-sharing services are always an option, but they can quickly add up.
The best way to see San Diego without breaking the bank is to rent a car. Not only will this give you the freedom to explore at your own pace, but it will also allow you to visit some of the city's more out-of-the-way attractions. Just be sure to book your rental car in advance so you can get the best rate.
With a little planning, getting around San Diego doesn't have to be difficult or expensive.
Is San Diego Expensive to Visit as a Solo Traveler?
It really depends on your travel style and what you're looking to do while you're in town. If you're the type of solo traveler who likes to eat out at nice restaurants and stay in hotels, then yes, San Diego can be quite expensive.
However, there are plenty of ways to save money while solo traveling in San Diego. Eating at casual restaurants and cafes, staying in hostels or Airbnbs, and taking advantage of free attractions can help solo travelers stretch their budgets.
San Diego is not the cheapest city to visit, but solo travelers can save money by doing a little planning in advance.
One of the best ways to save money is to book your accommodation and transportation together. Many hotels offer discounts on rental cars, and you can often find package deals that include both hotel and car rental.
You should also look for discounts on attractions and activities. Many museums offer reduced prices for solo travelers, and you can often find coupons for popular attractions like SeaWorld and the San Diego Zoo.
With a little bit of research, it's easy to find ways to save money on your trip to San Diego.
Related Posts:
The Ultimate Guide To Travel Alone For The First Time As a Solo Female Traveler
8 Easy Ways To Meet People While Traveling Solo
Final Thoughts
San Diego is a great destination for solo travelers. With its beautiful weather, diverse neighborhoods, and abundance of things to do, there's something for everyone in this California city.
Whether you're looking to relax on the beach, explore the local cafes, or experience the city's rich history and culture, San Diego has something to offer. Just be sure to do a little planning in advance so you can make the most of your trip.
Have you ever been to San Diego? What are some of your favorite solo travel tips? Share them in the comments below!