The 12 Best Bachelorette Party Destinations Around The World for 2023
Interested in knowing where the best bachelorette party destinations in the world are? Keep on reading to see the list!
Doing a bachelorette party with your girlfriends is a great way to bond before the big wedding day!
There are so many options for where you could experience your bachelorette party that it could become overwhelming. Well check out this list to get some great ideas for where you could potentially plan this fun experience!
There are options for if you're planning your bachelorette party on a budget, and there are also some unique bachelorette party destinations if you're looking to get some travel in at the same time!
Many of these are great summer bachelorette party destinations, but some of them are summer all year 'round so if you're throwing your event in the winter, you may want to think about some of the options here to have a little bit of a sunshine escape if you live in the northern hemisphere.
These are some of the best bachelorette party ideas, and depending where you decide to celebrate, you may be able to even get some great deals on an all inclusive bachelorette party!
This post may contain affiliate links, which means I may receive a commission, at no extra cost to you, if you make a purchase through a link. Please see my full disclosure for further information.
Bachelorette Party In Las Vegas
Of course it's no surprise that Las Vegas was going to make it onto this list! Vegas is a very popular destination for bachelorette parties (or any type of party really…) and it's very easy to see why. It's the ultimate party destination with many options for clubbing, gambling, shopping and more! It's also very easy to get to, and you can usually find a very affordable deal. If you're wondering where to stay for your time here, I recommend The Cosmopolitan Hotel.
Read more about the Cosmopolitan Hotel Las Vegas here.
Bachelorette Party In New York City
There is an endless amount of activities to participate in for a bachelorette party in New York City! There is truly something for everyone here in terms of entertainment. If art is your thing, you have many museum opportunities too. Be sure to check out a play on Broadway too! If shopping is your thing, then you'll have a blast with all of the shops that are available for you in NYC!
Bachelorette Party In New Orleans
New Orleans is a great city to visit for your bachelorette party weekend! It has a laid back, chill vibe. If you're into music, you can find some fantastic venues for some great live music. Of course, there are also some amazing food options in New Orleans to satisfy the foodie in you.
Bachelorette Party In The Bahamas
If the beach life is what you're after for your bachelorette party, then the Bahamas could be the location for you. The Bahamas is known for its amazing weather and great beaches. Check-in here for a laid-back, beachy time with your girlfriends.  
Bachelorette Party In London
London is a great destination for a bachelorette party. There is so much to do in London with options to have a classy experience with a high tea celebration, check out historic buildings and museums, shopping, and of course partying! A bonus if you and your girls are into Harry Potter, you could make a fun theme of it!
Bachelorette Party In Tulum
Tulum Mexico is known as a "carefree beach town" which makes it a great place to get a little R&R with your bridal party before your big, busy day of celebrations! Offering yoga studios, juice bars, and eco-friendly accommodations, Tulum is a perfect place to unwind and let the stress of wedding planning melt away. 
Bachelorette Party In Nashville
Nashville is a fun destination for those who love country music! You can visit the Grand Ole Opry for a tour, take in a Broadway show, and catch some great live music!
Bachelorette Party In Napa Valley
Napa Valley is one of the best places to go for a bachelorette party if you love to bond with your girlfriends over wine. Check out the different vineyards in Napa Valley for some wine tastings. You could also enjoy a spa day to unwind with your group, and if interested, take yourself on a scenic hot air balloon ride.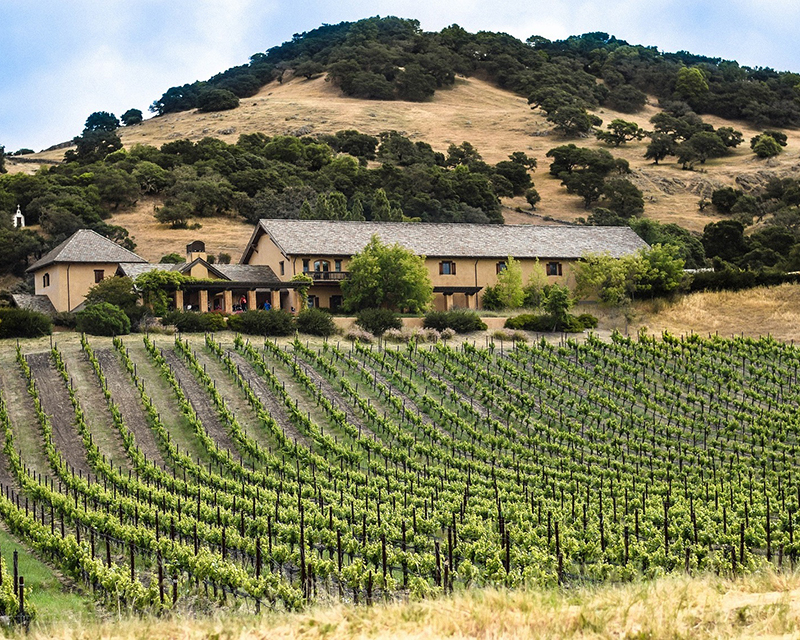 Bachelorette Party In The Hamptons
The Hamptons is a classy beach town escape which makes for a great bachelorette party experience. Spend your days wine tasting at a local vineyard, and lounging on the beach soaking up the sun, and quality girl time!
Bachelorette Party In Miami
Miami is another fantastic beach option for your bachelorette party. With great weather for most of the year, Miami offers amazing beaches. If you want to let loose and go clubbing, there are plenty of options for that too. Try out a boat ride one afternoon to take in the views of Miami's coastline.
Bachelorette Party In Santorini
Who doesn't want an excuse to travel to Greece? Jet away for a few days with your girls for some sunshine with your best gals. Santorini is a picture perfect island in Greece that will make for some excellent photo opportunities that will help you remember the experience forever! Plus the beaches and amazing food don't hurt!
Bachelorette Party In Montreal
Montreal is a great city to party in, in Canada. Explore during the day, taking in the french culture vibes, then enjoy some of the club nightlife later on! Be sure to get some shopping in as well while you're here.
Bachelorette Party In Bali
If you and your pals enjoy bonding over yoga, beaches or spa dates, Bali could be an amazing destination for your bachelorette party. A bonus is that Bali is pretty affordable, so treat yourselves to a stay in a luxury villa during your trip!
I hope this list of the best bachelorette party destinations in Europe and beyond was helpful in your party planning. Whether you're planning your bachelorette party on a budget, or if you want to plan a unique or luxurious, all inclusive bachelorette experience, these are some ideas to get you started on your way!
Related Posts
Traveling With Your Period: How To Travel During Your Period
How To Travel Alone For The First Time: Tips For Solo Female Travelers
The Ultimate List of Must Have Travel Items