6 Solo Female Travel Group Experiences to Try
If you're looking for solo female travel group experiences to try out then keep on reading!
Many women love to travel solo, but if you're thinking about it for your first time, you may be a bit nervous about it. A good way to dip your toes into solo travel for the first time, is to travel on your own, but to have a group around you so you're not 100% alone all of the time. Below are a few examples of ways that you can experience solo female travel groups to see if solo travel is for you!
Bus Tours for Solo Travel
Bus tours are very popular for solo travelers, especially for the young adult crowd. Companies like Top Deck and Contiki are common to come across when looking up bus trips. This can be a really fun way to get to know other travel lovers around your age. Tours like these often have an element to partying with them, so keep that in mind when you're looking up potential trips. Some people love to go for the parties, but if you're into a more quiet scene, then another type of solo female travel group will likely work better for you.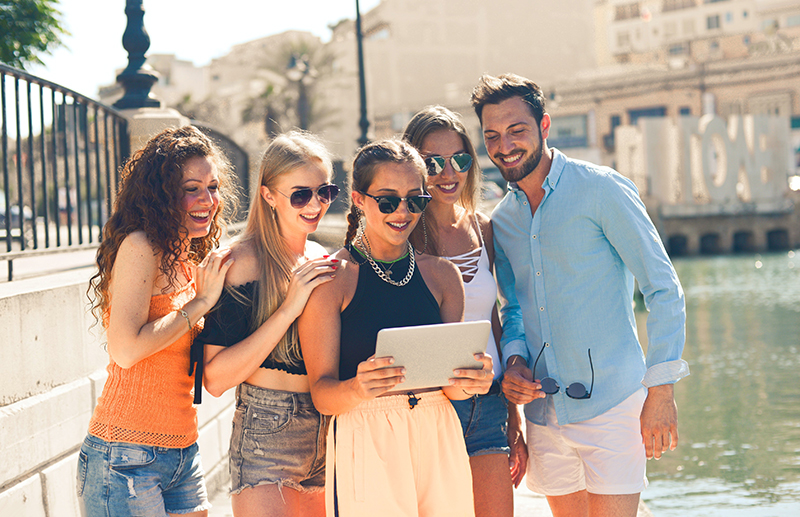 Cruises for Solo Travel
Since popularity in solo travel has been picking up, some cruise lines have been trying to make their trips more accessible for solo travelers. Some cruise lines now have single rooms available to help make travel more affordable for solo passengers.
When you're traveling on a cruise solo, there are many ways to meet up with other groups of people. You can sign up for guided tours at the different ports of call, and see the place with fellow cruise passengers. You can also meet up with some other shipmates for events on the ship for things like game nights and live shows!
Facebook Groups for Solo Travel
There are so many Facebook groups targeted to solo female travelers! Some of these groups host solo female travel groups to different destinations abroad for women who want to travel but maybe don't have anyone in their life who can travel along with them.
If you're part of a group that doesn't offer a planned trip for you, another way to do a group solo trip is to begin interacting with some of the other women in the Facebook group and try to create some friendships. Once you're comfortable with each other, you could suggest planning a trip to the same destination where some of you could meet up together!

Meetup Groups for Solo Travel
Similar to Facebook but a bit more targeted, is the website Meetup. Meetup is a site that offers different groups that you can join based on similar interests. So you could join a group that is targeted for women who want to travel solo, but together!
Meetup is a great way to arrange this since it's so targeted, and sometimes the head of the group will actually be the one to arrange different trips that you can join along on. Also since it's not a large company, you might have more leniency on having time to yourself to explore outside of the group if that's something you're interested in.
Retreats for Solo Travel
Retreats are also becoming more popular and are a great way to see some of the world solo, but not alone! If you're interested in healing, coaching, yoga etc. you can likely find a retreat option to attend a retreat. Often retreats are held in places like Bali, Indonesia or Tulum, Mexico which is a great setting to unwind, relax, and grow which is usually a big part of the reason behind a retreat. A retreat is a great, safe way to travel on your own, especially if you want to make some friends with very similar interests and values as you. Find something you're passionate about, and see if you can find a retreat with a link to it.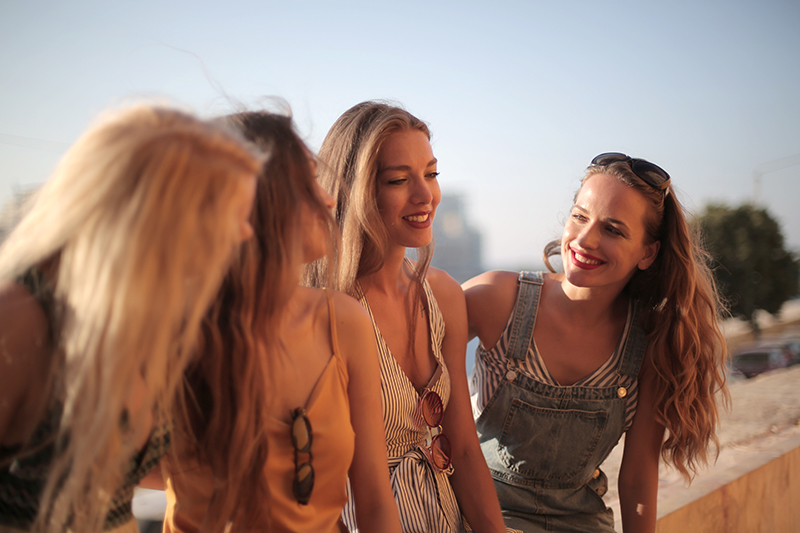 Workshops for Solo Travel
Workshops are a great way to experience a solo female travel group! Attending a workshop somewhere is not only a great way to learn about the topic at hand, for example a travel photography workshop, but you'll also likely make some lifelong friends this way too! Pretty much everyone will be traveling solo and you'll all have at least one passion in common! This is a really wonderful way to try out solo travel, without actually being "solo".
I hope this list of solo female travel groups was helpful for you in your search for ways to travel on your own, but with a group at the same time! If you decide on any of these experiences, or want to share your own, be sure to tag us on Instagram @shescatchingflights.
Related Posts
Best Solo Female Travel Destinations: 7 Must See Cities
Best Places to Travel Solo for Women
5 Amazing First Time Solo Female Travel Destinations
Solo Female Travel USA: The Best American Cities for Solo Travel
Solo Travel for Women: Tips and Safety Hacks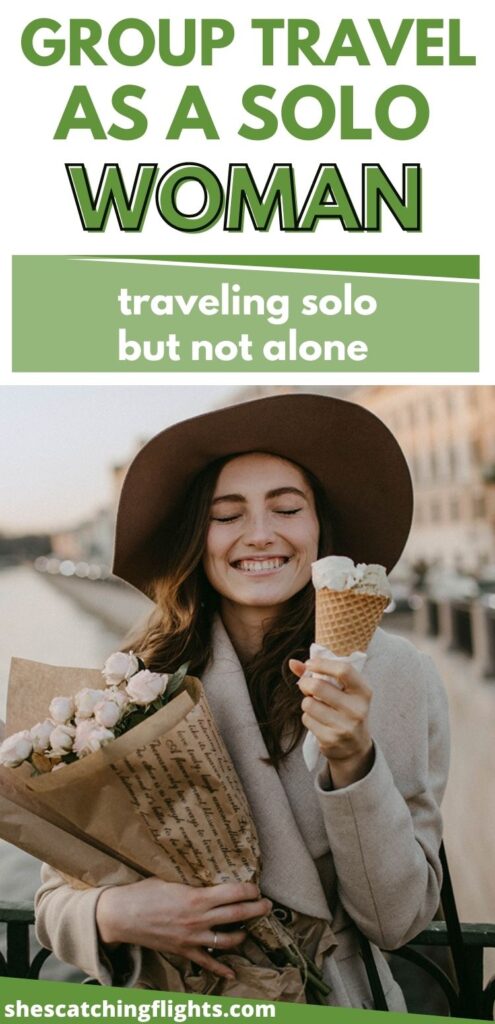 Solo Female Travel Group Experiences to Try