Clean Hotel Rooms: 7 Tips Disinfect Your Hotel Room
Planning to go on a trip in the near future and want to know how to have clean hotel rooms? Keep reading to see the best tips for disinfecting your hotel room.
On any given day, hotel rooms can have hotbeds of germs lingering around, especially if they aren't cleaned properly. In the days of a pandemic however, it's more important than ever to keep your hotel room as clean as possible.
After months of lockdown, travel is beginning to pick up again in some parts of the world. Even if you're just planning to do a domestic road trip somewhere, it's important to know how to protect yourself from getting sick from any type of germs. You never truly know how clean hotel rooms are when you arrive, so I'm going to give you some tips to help protect yourself from germs during your next hotel stay.
These days, there will be different rules at different hotels, but one thing I've been hearing about is that housekeeping may not be available during your stay. This is great for keeping other people out of your room, however it does mean that the responsibility of cleaning and tidying will rely on you during your stay.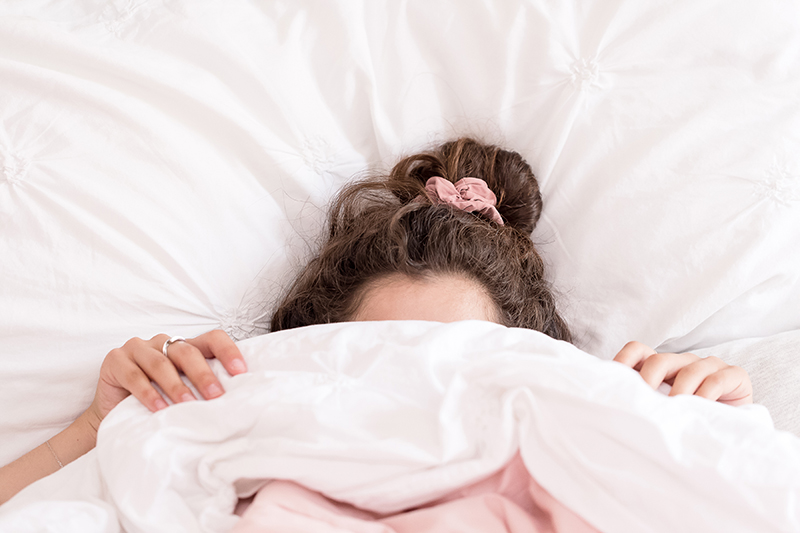 If you need some toiletries or fresh towels, you can typically call down for some and they will be dropped off at your door. Interactions with hotel staff and public spaces are also going to be different than we're used to. All hotels will have different rules right now though, so be sure to pay attention to what those are, and follow them.
Check out the tips below on how to disinfect your hotel room to make sure it's a clean and safe space to spend your time.
Disinfecting Hard Surfaces
It's always a good idea to disinfect high touch surfaces when you get to your accommodation because you never know when it was last done really well. Usually these surfaces are things like the remote controls, alarm clock, light switches etc. This is now more important than ever, however you might want to go deeper than that.
Some surfaces to make sure to disinfect:
Phone
Remote
Door handles
Taps
Alarm clock
Nightstands
Bathroom counter/sink
Basically most hard surfaces
Toilet handle
Towels & Toiletries
As I mentioned above, if you find that you're needing extra towels and toiletries during your stay, you may have to call the desk to have them sent to you with a contactless drop off at your hotel room door. Find out about this ahead of time, and make sure to keep an eye on how many towels and toilet paper rolls you still have available so you're not left with a surprise of being all out when you need them!
Hotel Bed
When it comes to keeping your hotel bed clean, the first thing to mention is never put your luggage on the bed!! This is a mistake that many people make, but your suitcase has been rolling on the ground all over the place, and has been touching who knows what during transit, so it's really best to keep it away from the bed. Most hotels have luggage stands which are a great option to use to keep your suitcase off of the floor.
It's also good practice to remove the decorative pillows and decorative hotel blanket off of the bed for the entire length of your stay. While the duvet sheets and pillow cases are washed or replaced between visitors, the decorative pieces often are not! Since you don't know what they've been touching, it's best to tuck them away from you and your belongings.
Checking For Bed Bugs
Another thing to do when checking into a hotel room is to check the bed and surrounding areas for bed bugs. Take off the hotel bedspreads and check around the edges of the mattress for any suspicious looking marks and bugs. Also check around the bed, including artwork that may be hanging above the bed.
Open Windows and Doors
If your hotel room has any windows or exterior doors that open, it could be a good idea to open them up to let some fresh air circulate through the hotel room when you first arrive.
Bathroom Etiquette
Are you the type of hotel guest who usually keeps their toiletries out on the bathroom counter? During the pandemic it might be a better idea to keep them tucked away in your bags when you're not using them. However, if you'd really prefer to have them out, be sure you're sanitizing the counter down thoroughly before putting your stuff down.
Another good rule for any hotel stay now or in the future is to not use the glasses left in the room for you. Often in a hotel you'll see some glasses available for use at the bathroom sink. There's no telling how clean (or not) these glasses are. It's always best to just leave them be.
Checking Hotel Reviews
You likely check out a hotel's reviews before booking a room, especially if you're going on a nice trip away. While checking out the reviews, keep an eye open to see what people have to say for the cleanliness of the rooms and property as a whole. If there's a pattern of complaints, it could be worth it to move on to look into other hotels in the area instead.
Basic Hygiene
Of course, as always, keep up with washing your hands regularly. That's always sound advice, but it's worth keeping up with more than when you're away from home. Also disinfect your cell phone more regularly during your trips as well! Another good tip for regular life, but something to keep in mind a little bit extra while you're out and about.
Does Lysol Kill Bed Bugs?
Lysol can technically kill bed bugs if you spray it directly on them. However, if you find bed bugs in your hotel room the best plan of action would be to request a new room from the hotel staff.
I hope this post was helpful for you with tips on having clean hotel rooms. Stay safe out there and take the proper precautions to protect yourself and others!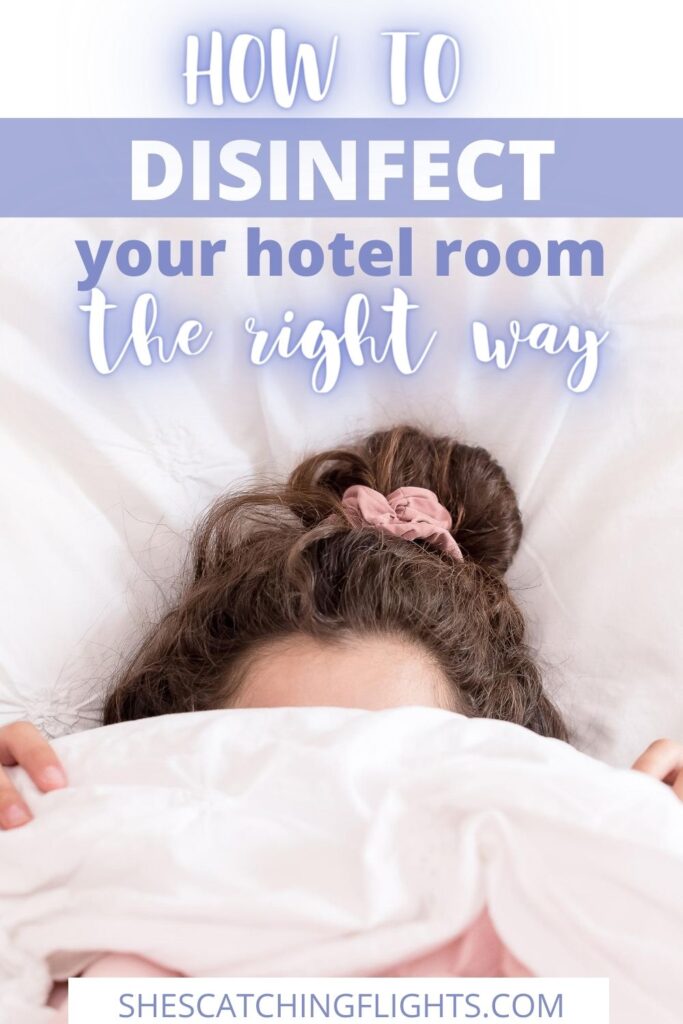 Related Posts
Where To Stay in London: Luxury Edition
The Ultimate List of Must Have Travel Items
5 Road Trip Tips and Essentials to Help You Have Fun
Tokyo Itinerary for 4 Days: Best Things to do in Tokyo Japan
Clean Hotel Rooms: How To Disinfect Your Hotel Room