The Best Traveling Purse For Europe And Beyond (2022 Edition)
Keeping your items safe is important while traveling or even just while going out in your own city. Here are some of the best traveling purse options for Europe and beyond!
Whether you're looking for a great purse to keep your belongings safe during your travels, or something for some extra security in your day to day life, this list has some great options for securing your things.
There are also different styles which should appeal for those who like to be hands free with cross body travel bags and day travel backpack options.
These purses are stylish and unassuming with built in safety features which will help to keep your wallet, passport and any other important items and documents safe when you're traveling, especially in busy tourist centers or on public transit where theft is more commonplace.
This post may contain affiliate links, which means I may receive a commission, at no extra cost to you, if you make a purchase through a link. Please see my full disclosure for further information.
Check out these great travel purse options to see which will work best for you!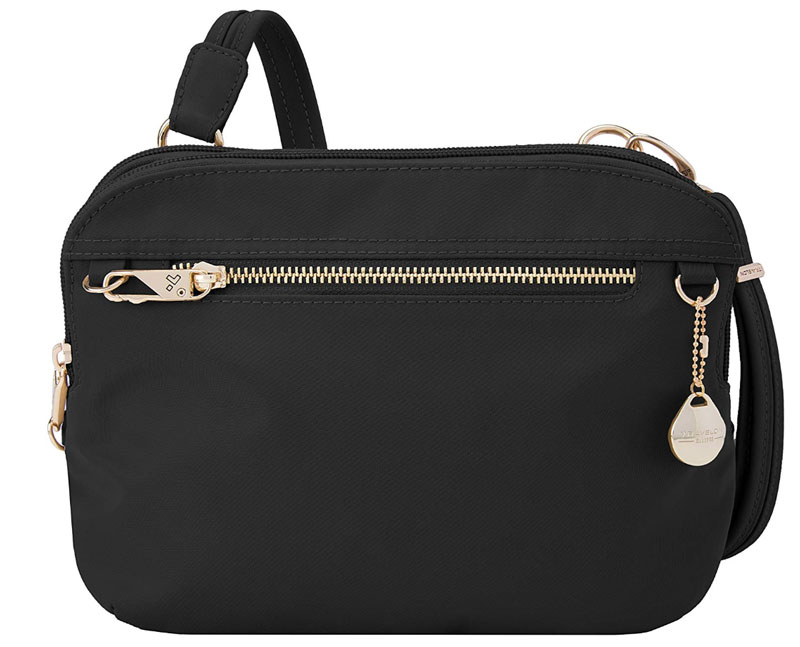 Related Posts
The Ultimate List of Must Have Travel Items
Best Travel Towels: Quick Dry Travel Towels
Best Travel Umbrella Under $30
Were these purses helpful in your hunt for the best traveling purse for Europe or any other upcoming trip that you are planning? If you purchase any of these purses, I would love for you to tag me on Instagram showing me how you're styling it on your trip!
The Best Traveling Purse For Europe And Beyond