Can You Travel Solo on a Cruise? Yep! Here's How
More people are beginning to wonder can you travel solo on a cruise? Luckily, the answer is yes! In fact, cruises for solo travellers are becoming more in demand with the rise of solo travel, so it's getting easier and more affordable to do so!
You are considering a solo cruise. Whether you have traveled alone before, or if this is your first time taking a trip by yourself, a solo trip can be very rewarding. But there are some decisions you have to make (beyond, of course, the most important one: where to go!).
This post may contain affiliate links, which means I may receive a commission, at no extra cost to you, if you make a purchase through a link. Please see my full disclosure for further information.
Can You Travel Solo on a Cruise? Here are Two Ways to do it!
Singles Cruises
The first thing that you have to decide is whether you are headed out to the high seas specifically to meet other singles. If so, you may want to consider one of the cruise lines that runs singles cruises. These are trips specifically designed for the passengers to meet other singles, and maybe make a love connection. That connection might just be for an ocean fling, or it might be to find a partner that you want to spend the rest of your life with.
One of the big bonuses of trips like these is that you often do not have to pay anything extra to be in a cabin by yourself. Most cruise lines set their pricing for two or more people in a cabin (double occupancy). If you are by yourself, you are likely going to have to pay a supplemental fee. The cruise line is losing revenue by having that spot next to you empty. You usually do not have to pay double, but there will be a healthy up charge.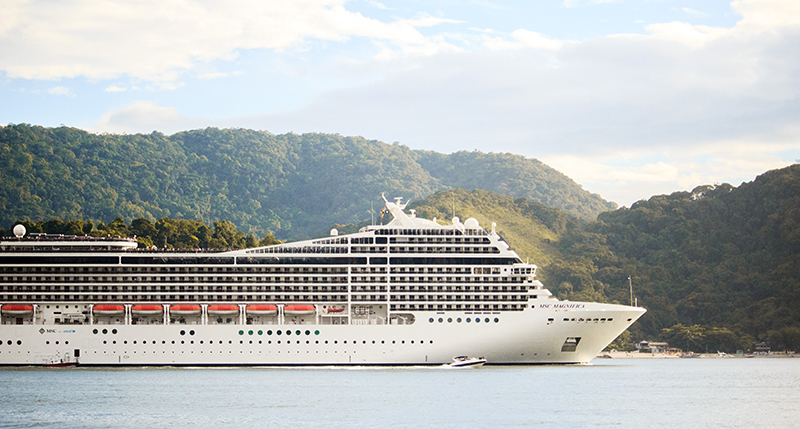 Some cruise lines do have a limited number of single occupancy cabins. But the odds of you snagging one depends on timing. You will often have to book fairly early. Other lines offer roommate matching services. You get the benefit of not paying the supplement fee, but you will have a roommate that you do not know. You need to decide if this is a plus: you have a potential built in friend to hang out with. But if you value your privacy, it may not be a good idea.
Related: Why Seeing the World on a Cruise is a Good Idea
A singles cruise itself is designed specifically for people to meet up (and sometimes hook up). There will be plenty of activities designed to get you interacting with people. They can range from dances, costume parties, sports, and games. Some of it can be quite silly, but they will often be pushing the alcohol to loosen people up.
As with any type of singles events, you are going to get a wide variety of people. Some will be looking for one-night stands, while others are looking for longer relationships. Many are just there to have fun and do not have any expectations. Just be aware that the focus is often on finding a partner on these cruises for single people. If you are interested in a trip where you can develop platonic relationships, you may want to stick to a regular cruise.
A quick Google search will lead you to some of the best singles cruises. Try to find some reviews to see which one will suit your needs the best.
Cruises for Solo Travellers
If you are not up for a specifically designated singles cruise and you are ok with paying a single cabin supplement (or were lucky enough to get that single cabin), it can still be incredibly fun traveling by yourself on a regular cruise.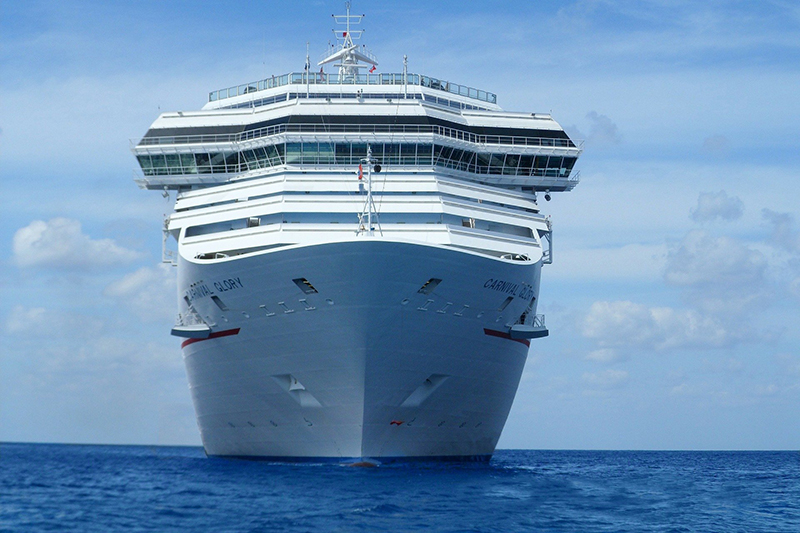 There are many benefits of traveling by yourself, not the least of which is you get to make your own schedule and don't have to worry about anyone else. Want to spend the entire day at the pool? You can do it, without having to worry that your partner burns easily and just does not want to do it. Cruises, even solo cruises, seem to have a never-ending list of things you can do. Everything from shuffleboard (yes, they still do that) to museum tours at ports. You get to decide what you want to do and do not have to fit in to the needs and wants of anyone else.
Related: What to Pack for a Cruise (Cruise Packing List)
But here is the absolute best part: you get to decide if you want to spend time alone, or if you want to seek out companionship. Cruises are great for both. A single person reading alone on deck is sending a signal out that they want to be left alone. Most people are going to let you do this without interruption. But if you want to talk about tomorrow's snorkel trip, you can easily find plenty of people who are willing to talk or even meet up for shore excursions.
Here is one of those vacation secrets: people get bored with each other. Not everyone, of course, but the majority of people are spending nearly 24 hours a day with their spouse, partner, friend, or travel-mate. It is easy to run out of things to talk to. A single person standing in line next to them is a perfect "target" to talk to. When you are by yourself on vacation, you will find that many people will want to talk to you. They will also be very willing to talk if you initiate the contact.
Most cruise lines give multiple dinner options. There are fancy restaurants designed for couples who want to be romantic, but the big restaurants (with meals included in your cruise price) usually give you some options as to how to eat. You can ask for a table alone. You can also ask to be put at a table with 3, or 5 (and sometimes more) people. These are people who are looking for interesting conversation from new friends. It is a very easy way to make friends with a couple, or a group of friends. People will naturally talk about the cruise and activities, and you will definitely find people who are doing the same tour or activity the next day. Now you have someone to meet up with and spend the day together.
You also need to consider your addiction to social media and the phone. You will not have a cell signal at sea and you will not be able to contact friends or family, or update your status on Facebook. Cruise lines, of course, offer wifi access. But you are usually limited on the number of minutes (or you have to pay more). Be aware that if you are traveling solo, you will be very much disconnected. Many people considering a solo cruise cannot wait for this happen. Even those addicted to their phone find that after a couple days, there are more important things to look at.
Cruising solo can be incredibly fun, and very rewarding, and can be a great way to make some new lifelong friends, or perhaps even a partner if you decide to partake in one of the singles cruises.
If you have never done it before, solo travel can be frightening. It is all on you: you need to get to the port on time, get to the right ship, and manage to get yourself through the (often long) lines of passengers. But look at it as an adventure.
More cruise lines have begun adding single cabin cruises options. You can check out Royal Caribbean solo cabins, and can find a Royal Caribbean solo cruise or a Norwegian solo cruise. Single cabin cruises are gaining popularity as more people begin to travel solo and don't want to pay the fee for a double occupancy room.
WHAT DO YOU THINK ABOUT TRAVELING ALONE ON A CRUISE SHIP?
Personally, I think it's really great that it's becoming a more frequently sought after method of solo travel. I've been pretty vocal about how I think traveling on a cruise is a great way to see the world, so I think it's really fun that it's becoming more accessible to the solo traveler.
WOULD YOU GO ON A CRUISE ALONE?
100%! I love the cruising experience, and now that it's getting more affordable, I would definitely love to try it out at least once to see how I enjoy it compared to traveling with friends or family.
IS IT WEIRD TO GO ON A CRUISE BY YOURSELF?
Not at all! It's so easy to make friends on a cruise, and there are so many activities on board for sea days, and on shore excursions that don't rely on you being with anyone. You can be entertained and around people, and you can choose to have your alone time – whichever you're comfortable with.
Related Posts
Why Seeing the World on a Cruise is a Good Idea
What to Pack for a Cruise (Cruise Packing List)
Best Travel Towels: Quick Dry Travel Towels
Can You Travel Solo on a Cruise? Yep! Here's How.