The Solo Traveler's Guide to Memphis
Looking for a solo travel destination that offers plenty of culture and excitement? Memphis, Tennessee is the place for you! This vibrant city has something to offer everyone, from history buffs to music lovers.
In this guide, we will provide tips on how to make the most of your visit to Memphis, so you can start planning your trip today.
Disclaimer: Below may contain affiliate links, where I make a small commission. I only recommend products that I use and love at no cost to you.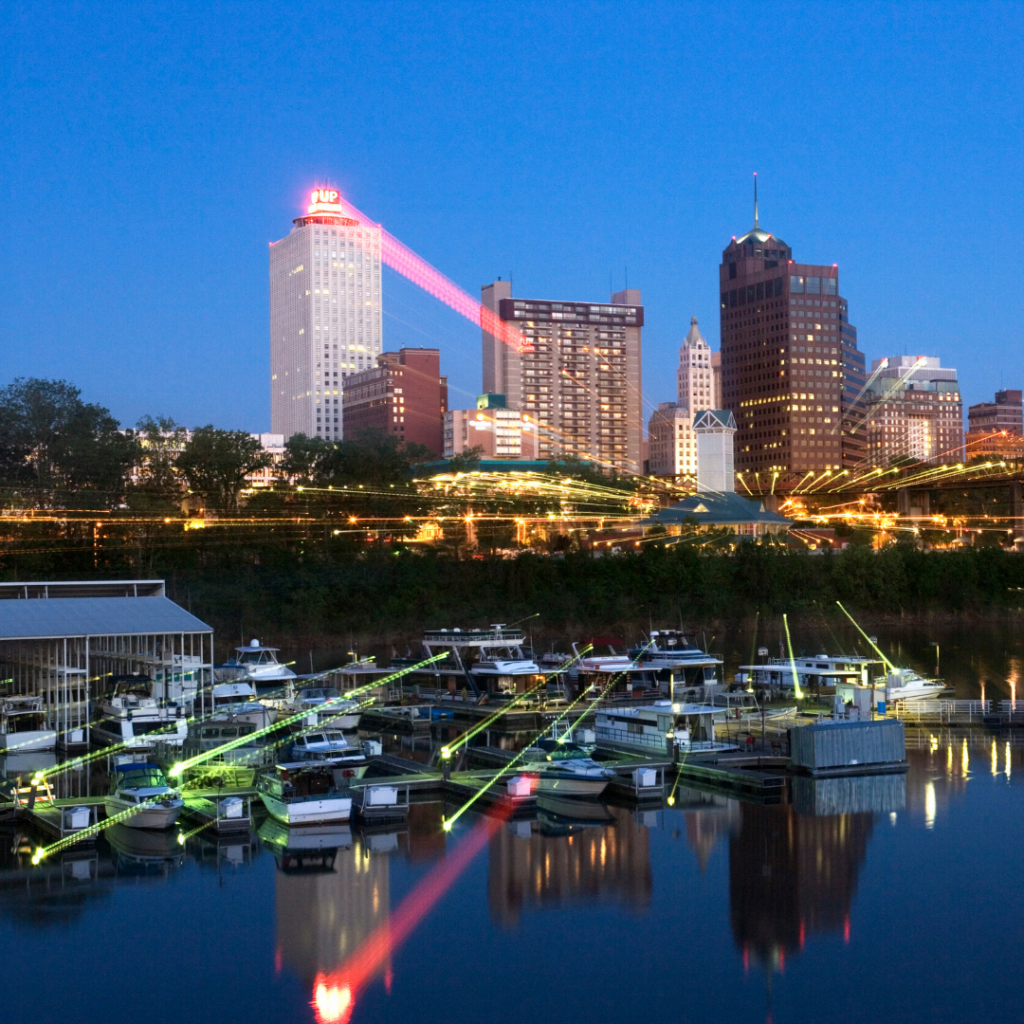 Why Should I Consider a Solo Trip to Memphis?
Memphis is a city with a rich history and culture, and there is no better way to experience it than by taking a solo trip.
When you travel alone, you have the freedom to explore at your own pace and to choose what you want to see and do.
Memphis has a lot to offer in terms of attractions and activities. There are museums, historic sites, live music venues, and more. You can easily fill up your itinerary without needing to worry about being bored or having nothing to do.
If you're looking for a taste of the local cuisine, be sure to try the city's signature dish, BBQ ribs. With so much to see and do, Memphis is a great destination for a solo traveler.
How many days should I spend in Memphis?
The answer to this question depends on your personal preferences and travel style. If you like to take your time exploring a destination and want to see everything that Memphis has to offer, we recommend staying for at least four or five days.
However, if you're the type of traveler who prefers to move at a faster pace and only wants to see the highlights, a three-day trip would be sufficient.
Is It Safe to Travel to Memphis Alone?
Yes, Memphis is a safe solo travel destination. However, as with any city, it is always important to be aware of your surroundings and to take precautions.
It is often said it is not safe to walk around Memphis at night, so I would recommend solo travelers take taxis or use ride-sharing services after dark.
The best way to stay safe while traveling solo is to research your destination in advance and plan your itinerary ahead of time. This will help you to avoid any areas that might be unsafe.
5 Things to Do Alone in Memphis
1. Get a taste of the local cuisine by trying Memphis' signature dish, BBQ ribs.
We love ribs in Memphis! There are many great places to get them, so you'll have to try a few to find your favorite.
If you want to try something a little different, check out the city's soul food scene. You'll find some of the best southern cooking in Memphis.
2. Visit some of the city's museums and historic sites.
There are a number of great museums in Memphis, including the National Civil Rights Museum and the Memphis Rock 'n' Soul Museum. If you're interested in history, these are definitely worth a visit.
3. Visit a live music performance.
Live music is a big part of the Memphis culture, and there are plenty of great places to catch a show. Be sure to check out some of the city's famous blues clubs.
If you're looking for something a little different, try catching a show at one of the many live music venues.
4. Walk along the Mississippi Riverwalk
This place offers incredible views of the river and the Memphis skyline. It's a great place to take a stroll, relax, and people-watch.
If you're looking for a workout, you can also use the Riverwalk as a running or biking trail.
5. Visit Graceland, the home of Elvis Presley.
This is a must-do for any fan of Elvis Presley. Graceland is one of the most popular tourist attractions in Memphis, so be sure to buy your tickets in advance.
Excellent Tours to Book:
How to Plan for Your Solo Trip to Memphis
If you're planning a solo trip to Memphis, here are some things to keep in mind.
Choose your accommodation carefully.
If you're planning to stay in the city center, there are plenty of hotels and Airbnbs to choose from. However, if you want to save money, you may want to consider staying in a hostel or an Airbnb outside of the city center.
Make sure to budget for your food and drinks.
Memphis is known for its BBQ, so you'll want to make sure you have enough money to try some of the best ribs in town.
There are plenty of must-see attractions in Memphis, from Graceland to Beale Street. But try to leave some room in your schedule for spontaneous exploring.
For all your travel options in one place, Omio is very helpful, and I use it regularly.
You'll be doing a lot of walking, and you'll want to make sure your feet are comfortable. Finally, don't forget to bring a camera. You'll want to take plenty of pictures of your trip.
Related Posts:
Solo Travel vs Tour: 5 Things to Consider
5 Reasons Solo Travel Changes You for the Better
The Ultimate Guide to Solo Travel in Miami
Final Thoughts
Solo travel in Memphis is a great way to experience all the city has to offer. With so much to see and do, you'll never be bored. Just be sure to research your destination in advance and take precautions when traveling solo. And most importantly, have fun!
Do you have any tips for solo travel in Memphis?