Solo Travel: The 8 Best Things to Do Alone in Washington D.C
Washington, D.C. is a bustling metropolis and an international hub thanks to its role as the United States' capital. Visitors from near and far flock to "the District" to learn, experience, and discover the nation's history and culture.
There is much to do and see in D.C., which makes it an ideal spot to spark your love of solo adventure. You will never run out of neighborhoods to wander or attractions to experience, no plus-one or friend group is required.
On a solo trip to Washington, D.C., you are bound to make friends, sample some excellent international cuisine, and hit up loads of free museums in D.C. at your own pace. Check out the recommendations below to get inspired for your own solo vacation!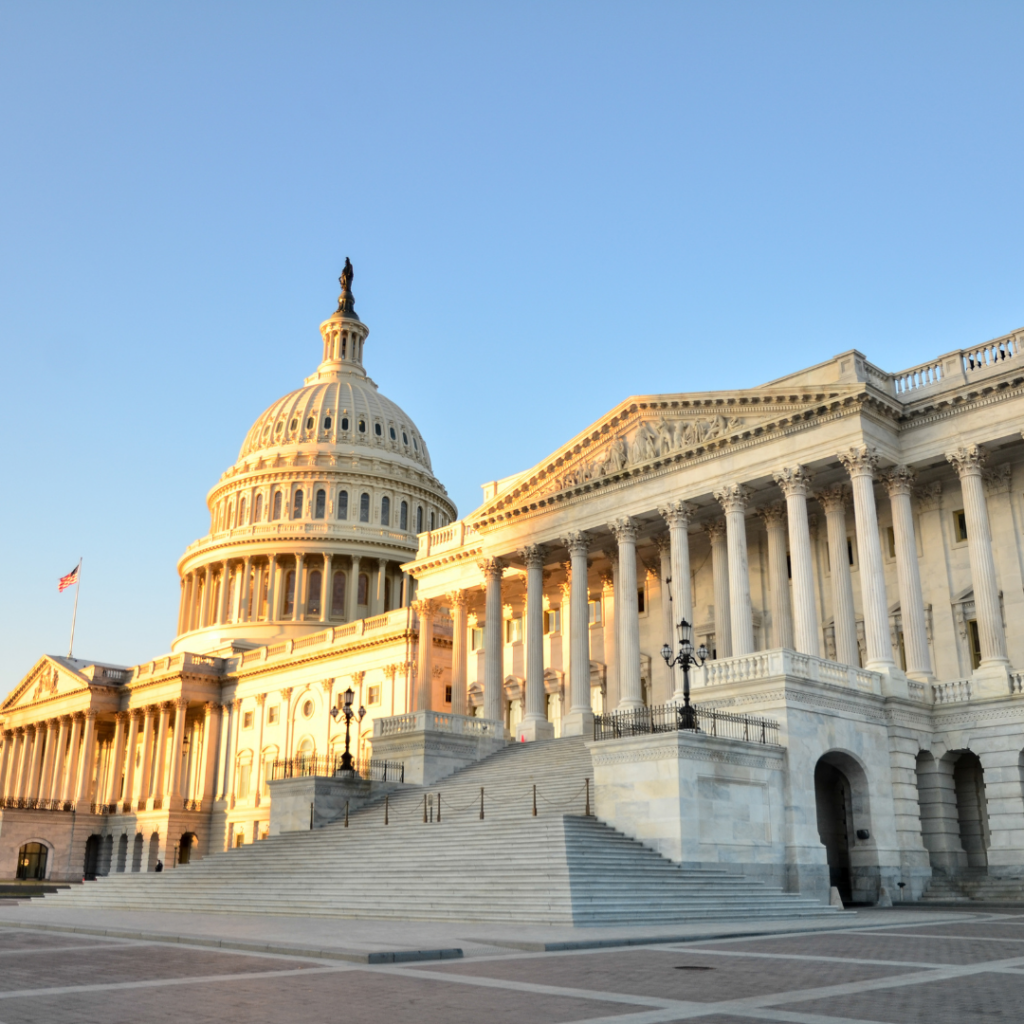 Is D.C. good for traveling alone?
Absolutely! D.C. is an excellent place to try out solo travel for the first time or visit as a seasoned solo traveler. With a little research, you will quickly find that there are tons of things to do alone in D.C. It's an especially budget-friendly destination, too, because so many of the attractions and museums are free to visit.
Easy public transit, landmarks and museums in close proximity, and to-die-for restaurants on every corner are just some of the solo travel benefits you'll find in Washington, D.C.
How do I get to D.C. while traveling solo?
Washington, D.C. is a global destination, which makes travel to D.C. easy and affordable. There are three major airports nearby: Ronald Reagan Washington National Airport (airport code: DCA), Washington Dulles International Airport (airport code: IAD), and Baltimore/Washington International Thurgood Marshall Airport (airport code: BWI).
Another major bonus of visiting D.C. is its proximity to other major metropolitan areas in the northeast United States. You can hit up Boston, Philadelphia, or New York City, then travel by train from New York to D.C. for a multi-city solo adventure.
Public transportation options in D.C. are plentiful, which is a blessing because parking and traffic make driving in the District less-than-appealing. The Washington Metro is often ranked as one of the best subway systems in the U.S. and includes stops near all the major attractions. You definitely don't want to be stuck paying for the entire Uber fare on your own, so the Metro is definitely your friend.
When is the best time to visit Washington, D.C.?
D.C. is filled with opportunities for fun year-round, but if you're looking for the best options weather-wise, head to The District in fall (September to November) or early spring (March to May) where you can avoid the heat of the summer and the sometimes dramatic winter snows.
If you're looking for guaranteed Instagram likes, head to D.C. in late March and early April for the famed Cherry Blossom Festival which is truly a one-of-a-kind experience. The beautiful pink budded blossoms adorn the stark white of the city monuments and "pink snow" falls on the heads of visitors and locals. There is something in every season that brings a bit of extra sparkle to your own solo adventure.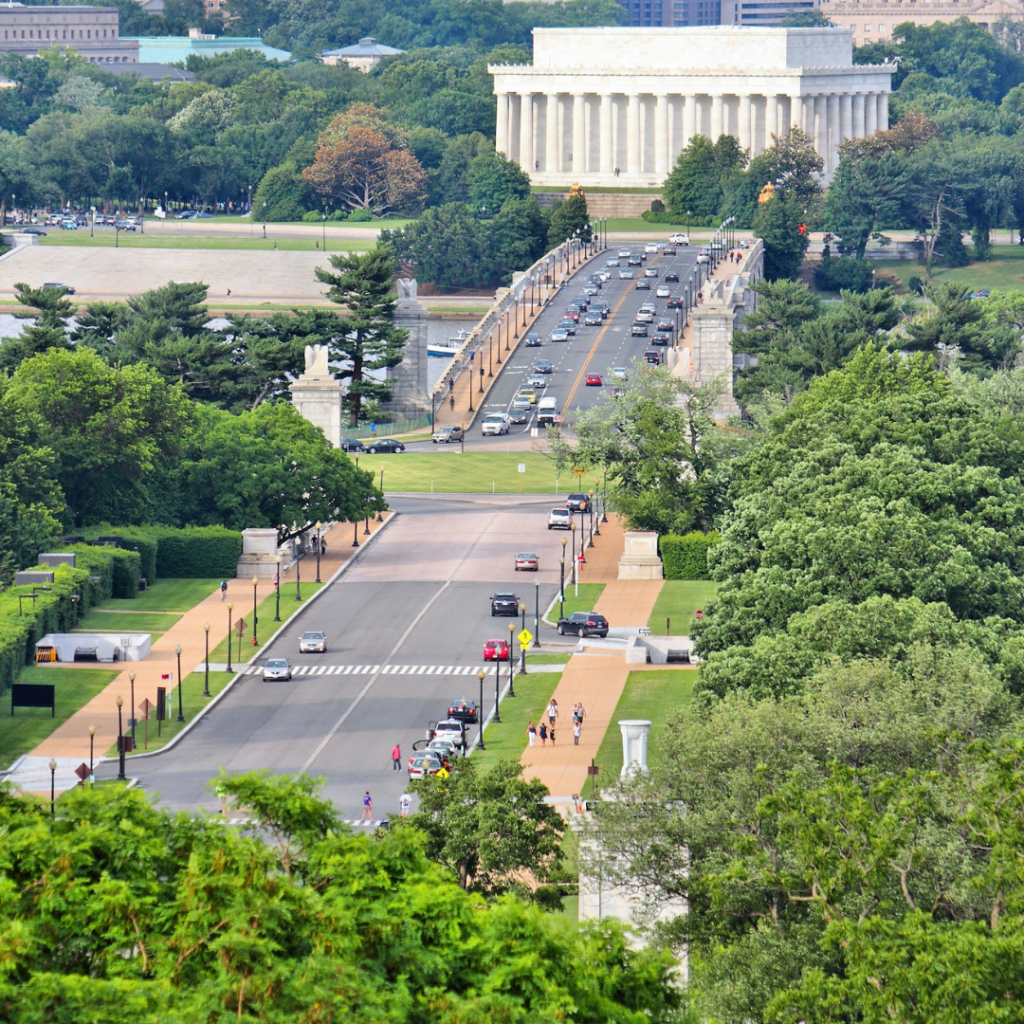 Is downtown Washington, D.C. safe to travel alone?
Definitely! Because the city caters to so many visitors who are often unfamiliar with the area, most areas of Washington, D.C. are safe to explore both day and night. However, bring the same caution that you would in any major city, and remember to be aware of your surroundings.
For those early-morning runs and late-night adventures, stick to the tourist areas (Northwest D.C., Downtown D.C, Capitol Hill, Arlington, and the National Mall) where there are more people around and a safer environment for solo travelers.
The 8 Best Things to Do Alone in Washington D.C.
So now that you know where you're going, and how you are going to get there, let's talk about what you should do! Here are the top 8 recommendations for an awesome solo travel adventure to D.C.
Take a Free Walking Tour
D.C. is an extremely walkable city, and one of the best ways to explore is on foot. You can choose an audio walking tour for almost every area in the city, and each one shares the area's historical significance and contemporary culture. With low to no cost, and requiring just a pair of headphones and a comfy pair of walking shoes, a walking tour is an excellent way to get your grip on D.C. If you're interested in going with a group to mix and mingle with other solo travelers, take a look at some of the organized walking tours to meet some new people along the way!
Tour the White House
The White House in Washington D.C. is a staple, icon, and landmark recognized around the world. Touring the White House is free of charge, but be sure to plan ahead of time as spots do fill up. You can submit a request to tour three months ahead of time, and no less than 21 days in advance. If you are approved, you'll hear about it 2 weeks before your visit. While a tour of the White House may not fit into that spontaneous last-minute D.C. solo trip, if you have a bit of headway in your planning, be sure to add this to your list. Maybe you'll even have better luck joining tours that have room for just one more person!
Tour the National Mall by Electric Vehicle
Hop on an eco-friendly electric cart to check out The District on wheels to give your feet a break and give your camera roll about 1,500 more photos.There are several tour companies that offer electric cart options where you can meet other travelers, hear some of the awesome history firsthand, and take in the sights all from the comfort of your seat. Who cares if it looks a little dorky? No one knows you here.
Communal Table Dining
If you're in the mood for food, but tired of dining alone, check out a communal table dining option. Bigger tables invite groups and individuals to meet new people, eat together, and end the night richer with new friends. D.C. has a ton of these dining experiences to choose from like Silver Diner, Ristorante Bonaroti, and Morris American Bar.
Wander the National Mall Museums
Leave plenty of time to explore the expansive National Mall. This stretch from the Lincoln Memorial to the U.S. Capitol displays some of the greatest historical, artistic, and scientific artifacts in the country. The museums along the Mall include: the Smithsonian Natural History Museum, the Air and Space Museum, the National Museum of Asian Art, and the National Archives. You can even attempt to line up your visit with a lecture at one of your favorite themed spots. And the best part is? All of the museums in the National Mall are free to visit!
Rent a Scooter or Bike
One of the more exhilarating ways to check out a new city is by renting out an electric scooter or bike and hitting the sidewalk to take in the sights. With smartphone technology and many companies opting for online apps to rent, it is easier than ever to explore on the comfort of two (or more) wheels! Renting a scooter is even more fun when you're traveling solo, since you don't have to match anyone else's pace.
Taste Your Way Through a Food Tour
If you are a foodie, Washington D.C. is a great place to get your grub on. Take a food tour to taste your way through the city streets, sampling some of the best cuisines that the nation's capital has to offer without having to endlessly explain to hosts that yes, you really do want a "table for one." Hoping for a bit more adventure? Look up local culinary events, pub crawls, or motorcoach foodie tours – there is a bit of something for every palate.
Watch the Senate in Session
Perhaps one of the more unique options when visiting Washington D.C. is getting up close and personal with U.S. politics. You can obtain gallery passes from the offices of your senators or representatives. This front-row seat to senate sessions is best enjoyed alone, especially if your friends and family have a lot of political commentary they would want to add. Watch what really goes down on Capitol Hill from the comfort of the gallery, and see what the term "checks and balances" is all about!
Final Note
These are just the tip of the D.C. iceberg, and no matter your interest, there is plenty more to explore. Shopping, performing arts, sports, and nightlife also have significant offerings in Washington and the surrounding cities (hello Baltimore), so you can fill up your itinerary with whatever you love most.
Planning solo travel can be intimidating, but with the help of these recommendations, you can plan a one-of-a-kind adventure to D.C. for your own personal #1 – yourself!