Solo Travel: 10 Things to do Alone in Orlando
Orlando is a place known for theme parks and family fun. Yet there is another aspect of this city that can offer some of the best experiences to those who wish to visit the city as a lone traveler and not as a family outing.
There are numerous things to do in Orlando alone, but picking the best ones might be overwhelming for you. If you are traveling solo, keep reading for the most amazing things to do alone in Orlando that will help you have a wholesome experience during your trip.
Disclaimer: Below may contain affiliate links, where I make a small commission. I only recommend products that I use and love at no cost to you.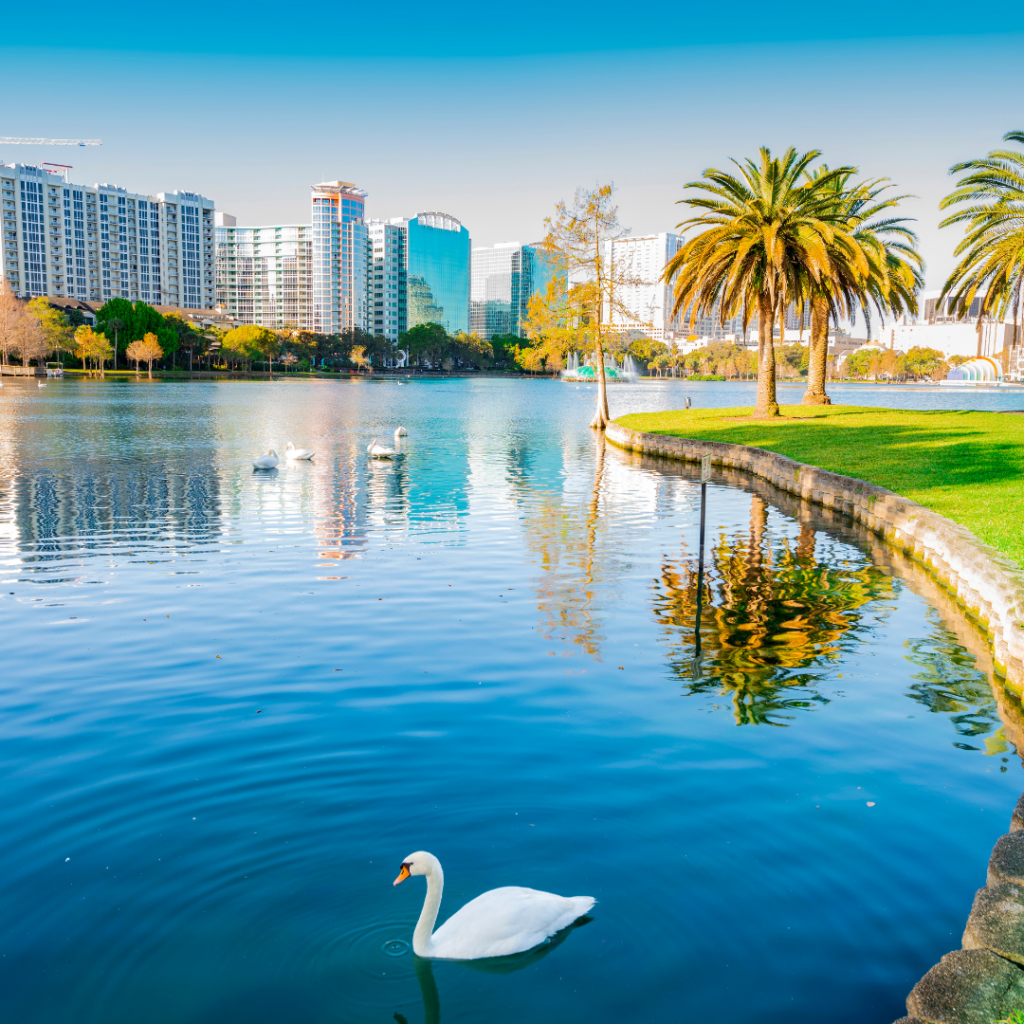 1. Attend an event while touring the museums in Orlando
A brain that knows, grows. If you also believe in that saying or if you love to visit museums then you are at the right place. Orlando has a plethora of museums that are magnificently unique to each other.
Regional museum, Fire Museum, Museum of American Art, Museum of Illusions, Rollins Museum and many others, the list can go on and on, if we want to talk about Orlando museums. And that is not all. The most fascinating thing about these museums is the events that keep happening around the themes that are represented by the museums.
You can check out your favorite themes and attend the events. You would get to know the hidden aspects and exemplary ideas of the people whom you will meet here.
2. Take a speedboat tour in Clearwater Beach
The milky white sand dotted with palm trees here and there, the clear sea green water, and blue skies with patches of clouds shining with rays of the sun. No, I am not describing Claude Monet's work but the clearwater beach at Orlando.
A driving distance of 2 hours from downtown Orlando, you will find the most heavenly place near the city. Clearwater beach is not only famous for its beauty but offers a lot of activities like snorkeling, parasailing, jet skiing, and other water sports.
You can have the best time on the white sand looking at the gorgeous horizon and listening to the music of the sea waves. Due to its clear water and scenic sunsets at the pier, it becomes a centralized location for many people.
We recommend this popular experience HERE.
3. Embark on an adventure at a Disney themed attraction
Orlando has all aspects of Disney clubbed in one single city. Though it is considered for kids, there is no harm in visiting and having a little rendezvous with your inner kid at times. There are more than 10 Disney-inspired places in Orlando.
These Include Disney's Character Warehouse, Walt Disney World Resort, Disney Springs, Walt Disney World Store, Magic of Disney-West Hall, Disney's Animal Kingdom and many others. A little tip is to have your own Disney card if you are planning to visit all the places. It would cost you a little less than individual tickets that you can buy at the park as well as via online websites.
4. Take a Bioluminescence Kayaking Tour
The bioluminescence kayaking tour is another major experience offered by Orlando. Rowing your boat in the night only to get the magical glow from the water is the most beautiful thing that you can experience while you are in Orlando.
There is both natural and artificial kayaking experience for the same. Some theme parks and recreational centers offer you an experience under supervision.
On the other hand, you can visit some beaches where you can have a similar experience in Florida. Merritt Island Wildlife Refuge, Kiwanis Island near Cocoa Beach, and Banana River near Cape Canaveral are some of the places where you can experience bioluminescence kayaking under starry nights.
We recommend booking this best-selling tour HERE.
5. Relish An Orlando Food Tour
If you are a foodie and traveling alone, then Orlando is the best place to be at. With the range of food tours that are available here, food can be your best companion in the city. Orlando is also known to be an exquisite food destination in Florida .
The major food tours can be booked online and you would know the rest of the information on the websites. Here, you can meet a lot of other people who are in love with delicacies just like you. Orlando is visited by travelers from around the world.
So, the cuisines from different cultures, the drinks, and the different recipe discussions to make that one sauce become a common phenomenon at Orlando food tours.
6. Spend a leisurely evening at Lake Eola Park
One of the best places to visit in Orlando besides themeparks is the Lake Eola Park. An evening with a cool breeze, under the shade of a tree, a book, and your favorite vintage wine can be the definition of an ideal leisure time spent alone in Orlando.
The beautiful Lake Eola park in the heart of Orlando is the perfect place to live those serene pleasures of solo traveling.
The park is nothing short of activities as well. With the list of activities like paddle boating, Orlando Farmers Market, Chinese Pagoda, and a lot of options for eating and drinking, you will be having your best time here.
7. Delight yourself in a fun day out at one of the Amusement Parks
Orlando is a city of theme parks and amusement parks that are unique in many ways. Though visiting an amusement park is mostly considered a family activity, it can be a really fun solo activity as well.
Considering the range of theme parks in the city, you can go on a lot of rides, enjoy fun theme activities, savor delicious food and get souvenirs that you can collect from your awesome time spent at the park.
Universal Resort Park, Walt Disney World Resort, Magic Kingdom Park, Epcot, Hollywood Studios, and Disney's Animal Kingdom Theme Park are some of the major parks where you can lose yourself and make your solo trip in Orlando more fun and amazing.
8. Participate in Paintballing and make new friends
Paintballing is a team sport. But whoever said that you can only enter the arena with your team. If you are having fun alone in Orlando, you can always join in with some great people and shoot them with all the colors that you have in your gun.
Paintballing is another unique experience that can cash in some great teamwork, friendship, and memories. There are three major paintballing arenas in the city that you can choose from as per the place that you are staying in.
9. Rejuvenate yourself by participating in a fitness class
Apart from running around the green parks of Orlando, the locals and the visitors often indulge themselves in some fun physical activities at the already established studios. These fitness classes can be a fun way to make friends and participate in some of the
playful endeavors that you might have never explored before. It also becomes a good way to lose some steam when you are stressed out. You can easily find the websites and schedules of these fitness studios and pre-book your classes accordingly. With the variety of classes that are available on the menu, you can choose the ones you are most interested in or you most require.
You can go for Zumba, or simply do a stretch. A Reiki session or simply a chakra alignment hour, are all available for you.
10. Get closer to sharks at Discovery Cove
Though Disney World, amusement parks, and other theme parks have been mentioned before. You need to think again when it comes to Discovery Cove theme park. Yes, there is another one under Sea World Entertainment. You would love the experience of Snorkeling here.
Discovery Cove is the only theme park that offers this kind of experience and it is a one-of-a-lifetime experience. The same experience can be different and scary on open seas.
However, at Discovery Cove, you will find trained instructors and lifeguards to assist you with your device and help you enjoy the complete experience without any complications or hardships. This experience is added to your ticket fees in the theme park, so the gear would be included in that.
You will experience a wide variety of aquatic animals swimming beside you here and it would be no less than your natural snorkeling experience.
When it comes to booking affordable flights, I love using the Skyscanner App!
Related Posts:
The Solo Travelers Guide to Visiting Ericeira
The 23 Best Islands to Visit for Solo Female Travelers
Final Thoughts
These are some of the best things to do alone in Orlando. Be ready for unmatchable adventures and amazing experiences in this beautiful city of theme parks. It is one of the best cities in Florida to replenish and rejuvenate yourself. Plus it is a very safe place to visit for solo travelers.
---
Guest Post Written by Anjali from Cheerful Trails