The 7 Best Places to Live in Hawaii
Hawaii is a state located in the Pacific Ocean. It is made up of eight main islands and has a population of over 1.4 million people. Hawaii is a popular destination for tourists, with its warm climate, sandy beaches, and lush landscape.
The cost of living in Hawaii is high, however, and many residents are forced to commute long distances to work. Despite these drawbacks, there are several areas in Hawaii that are worth considering if you're looking for a place to live. In this blog post, we'll discuss seven of the best places to live in Hawaii.
Disclaimer: Below may contain affiliate links, where I make a small commission. I only recommend products that I use and love at no cost to you.
Honolulu
First on our list is Hawaii's capital city, Honolulu. Honolulu is located in Oahu, Hawaii, on its southern shore.
Honolulu is also known as Hawaii's most populous city, with approximately 359,870 residents. This city has everything from a diverse housing market, schools, and hospitals to golden beaches, fine dining, an endless supply of outdoor activities, and a tropical climate.
Honolulu is not only a popular vacation getaway but also a great place to live with its beautiful balance of local culture and world-renowned attractions.
Princeville
Next on our list is the Garden Isle, Princeville. Princeville is located in Kauai, Hawaii, on its northern coast.
It is hard to narrow down why Princeville is one of the best places to live in Hawaii because it simply has so much to offer. This place has great public schools, gorgeous views, an abundance of shopping and dining experiences, and a booming community of upscale housing.
For those who love outdoor activities and enjoy being in nature, Princeville should be first on your list. It offers its residents a lush tropical rainforest, magnificent waterfalls, dramatic cliffsides, views of the Pacific Ocean, and is home to a world-class golf course famous for its sunset golf games.
Wailea
Wailea is located in Maui, Hawaii, on its southern coast. Wailea was originally developed as an exclusive residential resort for wealthy visitors. Today it has become one of Maui's most desirable beachfront communities for tourists and residents alike.
Wailea is home to five stunning, crescent-shaped beaches, high-performing schools, world-class restaurants and shops, beautiful golf courses, and world-renowned spas, which makes Wailea an obvious choice as one of the best places to live in Hawaii. While this area hosts a lot of tourism, Wailea's small community fiercely protects its local culture and businesses offering residents a variety of options.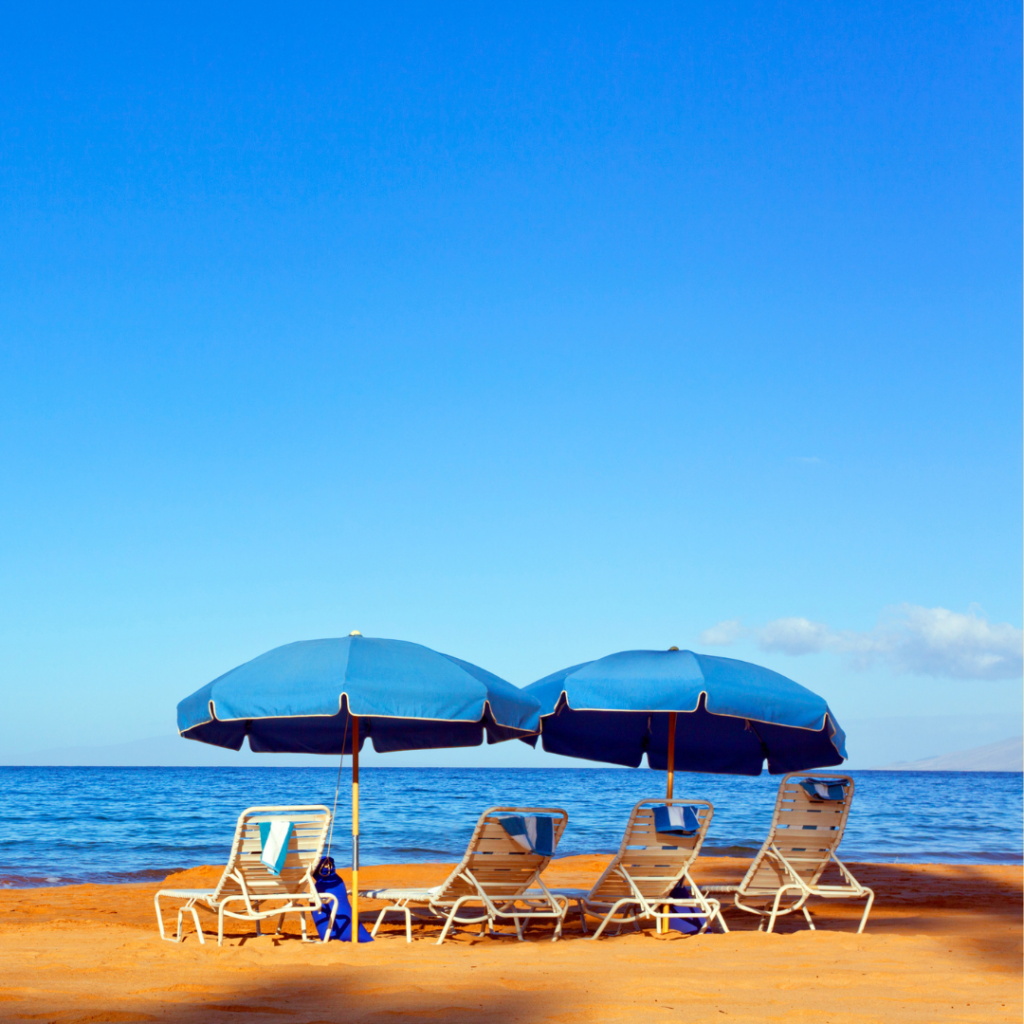 Lahaina
Lahaina has a rich history and culture being the oldest and largest town on Maui. Lahaina is home to some of Hawaii's best beaches, hiking trails, restaurants, bars, shops, and hotels. While many eateries cater to Lahaina's tourists, these spots are also enjoyed by many of the locals.
In addition to all the above amenities, Lahaina has some incredible and affordable housing options compared to other parts of Maui. And, the Lahaina area has around 30 public schools, which makes it a great place to live for those with school-aged children.
Paia
Paia is a small town located in Maui, Hawaii, on its northern coast. But don't mistake its small size for a lack of allure.
Paia is a charming, low-key beach town and an outdoor oasis. It is known for its laidback lifestyle, white-sand beaches, and its immense number of outdoor activities. In addition to many amenities, Paia offers its residents many things to do, such as hiking the Kahakapao Trail, snorkeling at Molokini Crater or Honolua Bay, or walking along Baldwin Beach State Park. And, if windsurfing is your passion, Paia is known as the world's windsurfing capital. If spending your time outdoors is a top priority, then Paia is the place for you.
Mililani
Mililani is located in the heart of Oahu, Hawaii, and the locals split this region into two main parts: Mililani Mauka and Mililani Town. The older part of this region is Mililani Town, while Mililani Mauka consists of newer commercial and residential developments. Both parts work together to make Mililani one of the best places to live in Hawaii.
While Mililani can be an expensive place to live, it offers a family-friendly experience to its residents. There are many recreation centers, playgrounds, and parks to stay entertained and active. Also, Mililani has the strongest school system in the state, which makes it a popular place for families with school-aged children.
Kula
Last on our list of the best places to live in Hawaii is Kula. Kula is located in Maui, Hawaii, on the slopes of Haleakala Volcano.
Kula is home to many good schools and is Maui's premier agricultural region. Kula offers its residents expansive farmland, botanical gardens, and picturesque flower farms all within view of the Pacific Ocean. Also, the access to local ingredients allows for Kula's
restaurants to serve fresh, high-quality ingredients year-round.
Kula is boasted as a great place to live as a young person and a retiree due to its scenic environment and quiet atmosphere, or for those who simply value quaint towns with tight-knit communities.
Related Posts:
15 Things To Do Alone in Honolulu, Hawaii
The Solo Traveler's Guide to Exploring Hawaii
The Best Places to Live in Belgium for Expats
Final Note
There are many great places to live in Hawaii, and the islands have something for everyone. With so many beautiful beaches, stunning landscapes, and rich cultures, it's no wonder why Hawaii is one of the most desirable places to live in the world.
When it comes to booking affordable flights, I love using the Skyscanner App!