The 5 Best Neighborhoods to Live in Asheville
Asheville is a vibrant, eclectic city nestled in the mountains of western North Carolina. It's no wonder why it has been named one of the best places to live in the U.S.
With its bustling downtown, breathtaking landscapes, and the community's commitment to sustainability, there is something for everyone in Asheville. When it comes to finding the perfect neighborhood to call home, there are plenty of choices.
Whether you're looking for a family-friendly community, an artsy and Bohemian vibe, or something in between, Asheville neighborhoods have it all.
In this post, we'll explore some of the best neighborhoods to live in Asheville to help you find your perfect place.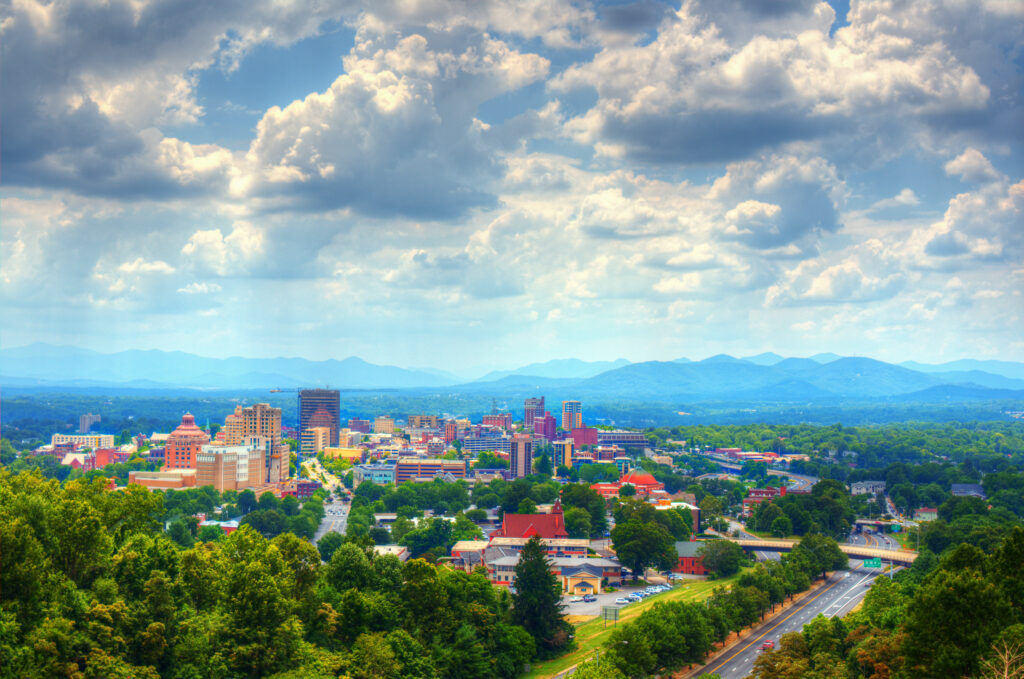 West Asheville – A hipster's paradise
West Asheville has become an icon in the city for its Bohemian atmosphere and casual lifestyle. It's the perfect place for anyone who is looking for something out of the ordinary. With its vintage stores, cafes, and renowned restaurants, West Asheville is a foodie's heaven.
The best part? The community's commitment to sustainability is evident in the various initiatives to support local farmers and minimize waste.
Downtown Asheville – The Heart of the City
Downtown Asheville is the beating heart of the city. It's a vibrant hub of culture, entertainment, and lifestyle. With over 200 independent businesses, this neighborhood is a prime example of how small businesses can thrive in today's economy.
It's filled with amazing restaurants, galleries, historic theaters, and unique shops. You can also enjoy outdoor activities like hiking in the surrounding mountains or walking the local greenway.
Montford – Historic Charm
Montford is one of Asheville's oldest neighborhoods, and it has retained much of its original charm. The tree-lined streets and Victorian architecture make it a beautiful and unique place to live. It's also close to downtown, so you can experience all the city has to offer while still enjoying a quieter lifestyle.
Montford's strong sense of community is evident in the various events that take place throughout the year, such as the annual Montford Music and Arts Festival.
Biltmore Forest – Luxury Living
Biltmore Forest is one of the wealthiest neighborhoods in Asheville. Located near the Biltmore Estate, the neighborhood's grand homes and a country club provide privacy and luxury living. If you're looking for a posh, upscale lifestyle, this is the place to be.
The homes have been designed and built by some of the most famous architects in the country, offering breathtaking views of the mountains and golf courses.
North Asheville – Family-friendly
North Asheville is a family-friendly neighborhood with excellent schools, parks, and community centers. It's an ideal place for anyone who wants to raise a family in a friendly, welcoming atmosphere.
This neighborhood also has plenty of shops, restaurants, and cafes, making it easy to run errands and stay close to home.
Conclusion
As you can see, Asheville has something for everyone, and it's easy to find your perfect neighborhood. Whether you're a single professional, a retired couple, or looking to raise a family, there's a neighborhood that meets your needs.
As you explore the neighborhoods, don't forget to take note of the architecture, access to local amenities, and proximity to outdoor activities. Remember, you're not just looking for a place to live; you're looking for a community to call home. We hope this guide will help you find your perfect place in Asheville.