The Best Neighborhoods to Live in Madrid Spain
Madrid, the capital city of Spain, is known for its vibrant culture, exquisite architecture, and lively nightlife. If you are planning to relocate to Madrid, you might be wondering which neighborhood suits your needs the best.
Each district in Madrid has its own unique atmosphere and character that can appeal to different types of people. In this article, we'll help you explore some of the top neighborhoods to live in Madrid Spain, so you can discover your dream neighborhood.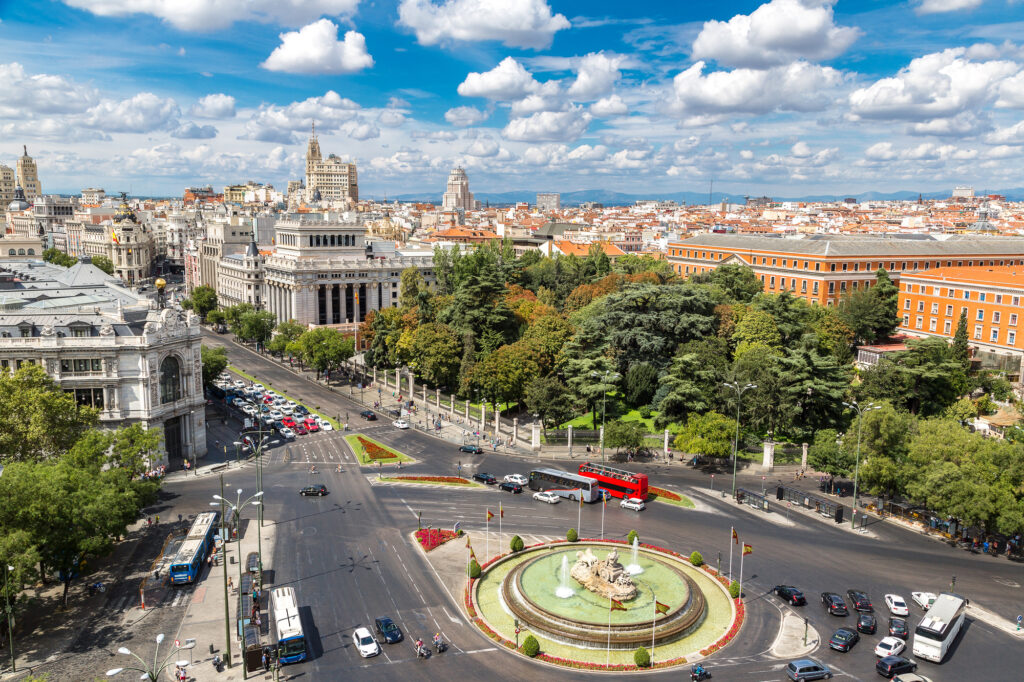 Chueca
Chueca is known as to have an upbeat atmosphere, trendy cafes, bars, and boutique shops. The neighborhood is located in the center, and it's a popular destination for locals and visitors alike. The housing market offers apartments with a modern design and excellent location, making Chueca an ideal location for LGBTQ+ individuals and young professionals.
La Latina
This charming historic district offers narrow streets filled with tapas bars, ancient architecture, and a bohemian vibe. La Latina is an ideal place for those who love the cultural scene, with live performances, art galleries, and underground venues.
Moreover, La Latina's location provides easy access to public transportation, as well as its proximity to some famous landmarks, such as the Royal Palace and the El Rastro Market.
Chamberí
Chamberí is a peaceful residential area, located in the north-central part of Madrid. The neighborhood offers a more traditional atmosphere, with tree-lined streets, parks, museums, and high-end restaurants. The apartments in Chamberí tend to be spacious, with elegant designs, and more affordable prices than other central areas. If you're looking for a calm and quiet neighborhood, yet close to the city center, Chamberí could be the right fit for you.
Malasaña
Malasaña is a trendy and multicultural district, renowned for its alternative fashion stores, vintage markets, and street art. The neighborhood attracts a diverse community of young people, artists, and freelancers who enjoy the artistic scene and night entertainment. Malasaña is located in the heart of Madrid, and it offers various types of housing options, from loft apartments to cozy studios.
Salamanca
If you're looking for an upscale and luxurious district, Salamanca should be on your list. The neighborhood is home to some of the most expensive shops and restaurants in Madrid, as well as elegant mansions and high-end apartments. Salamanca offers a more sophisticated lifestyle, with exclusive events and upscale amenities. However, living in Salamanca can be costly, and the housing market is competitive, but the area is ideal for those who can afford the finer things in life.
Lavapiés
Located in central Madrid, has a diverse community, making it a popular neighborhood for those looking for a unique atmosphere. Lavapiés is also known for its cuisine, with a wide selection of ethnic restaurants, including Indian and Moroccan, among many others. This neighborhood is frequently cited for its affordable housing, making it perfect for students and professionals on a tight budget.
Conclusion
Madrid Spain has a diverse array of neighborhoods to suit different lifestyles and preferences. Whether you're looking for a lively and vibrant scene, a calm and relaxed ambiance, or an upscale and luxurious lifestyle, Madrid has a neighborhood for you.
We hope that our list of top neighborhoods to live in in Madrid Spain has provided you with some insights and inspiration, so you can discover your dream neighborhood and start enjoying life in Madrid.