The Solo Travelers Guide to Madrid
Madrid is a vibrant and fascinating city that is perfect for solo travelers. Whether you're interested in exploring the city's history and culture or simply enjoying its food and nightlife, there's something for everyone in Madrid.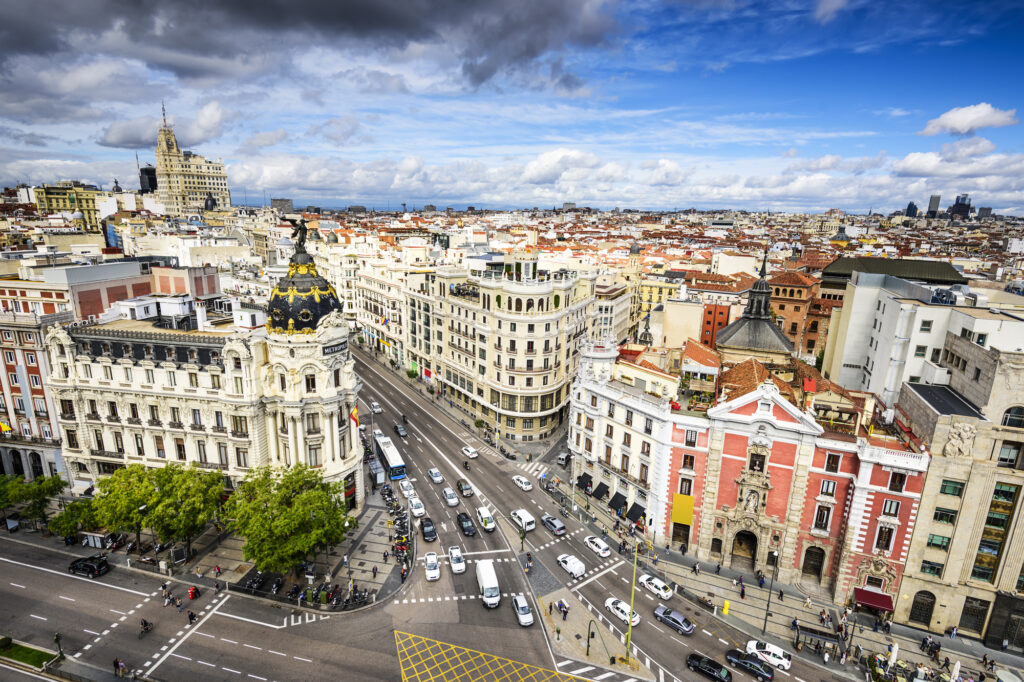 Is it Safe to Travel to Madrid alone?
Yes, Madrid is generally a safe place to travel. However, it is important to take standard safety precautions such as not carrying around large amounts of cash or leaving valuable items in plain sight. There are reports of pick pocketing, especially in busy touristy areas.
During the day, there are usually plenty of people on the streets and on public transport so it's unlikely that you'll be stranded without help if something were to happen.
At night, it's best to stick to well-lit areas and avoid any suspicious situations. It is also important to research specific neighborhoods or attractions prior to visiting so that you know what to expect and can appropriately plan for your safety.
What are the Top Attractions for Solo Travelers in Madrid?
There are many great attractions in Madrid that solo travelers can enjoy. Some of the most popular attractions include the Royal Palace, Plaza Mayor, Retiro Park, and Prado Museum. The city also has a lively nightlife scene with plenty of bars and clubs to explore after dark. Additionally, there are many different neighborhoods throughout Madrid that offer unique experiences such as the bustling La Latina, or the artsy Malasaña.
What should I consider when planning a trip to Madrid?
When planning a trip to Madrid, it is important to do your research and plan in advance. It can be helpful to book accommodations near attractions that you want to explore so that you don't have to travel too far between places. Additionally, it can be helpful to research the local customs prior to arriving in Madrid so that you are prepared for any unexpected surprises.
Tips and Recommendations for Solo Travelers Visiting Madrid
Explore the city on foot: Madrid is a very walkable city, and there's no better way to explore its streets and neighborhoods than on foot. Consider taking a self-guided walking tour of the city's main sights, or simply wander around and discover hidden gems on your own.
Visit the museums and galleries: Madrid is home to some of the world's most renowned museums and galleries, including the Prado Museum, the Reina Sofia Museum, and the Thyssen-Bornemisza Museum. Consider purchasing a Madrid Museum Pass to save money and skip the lines.
Try the local food and drink: Madrid is famous for its delicious food and drink, including tapas, paella, and sangria. Consider taking a food tour or simply exploring the city's many bars and restaurants on your own.
Attend a flamenco show: Flamenco is a traditional Spanish dance that is popular in Madrid. Consider attending a flamenco show to experience this unique art form and immerse yourself in Spanish culture.
Relax in the parks: Madrid is home to many beautiful parks and gardens, including Retiro Park and Casa de Campo. Consider taking a picnic or simply relaxing in the sun and enjoying the city's natural beauty.
Stay in a hostel: Madrid has many hostels that are perfect for solo travelers. Consider staying in a hostel to meet other travelers and make new friends.
Be aware of your surroundings: As with any city, it's important to be aware of your surroundings and take precautions to stay safe. Avoid walking alone at night in unfamiliar areas, and keep your belongings close to you in crowded areas.
Conclusion
Overall, Madrid is a wonderful city for solo travelers, with plenty of sights, activities, and experiences to enjoy. Whether you're interested in history, culture, food, or nightlife, you're sure to have a great time in this vibrant and welcoming city.