A Solo Travelers Guide to Scotland

Are you a solo traveler looking for an adventure in the midst of breathtaking scenery? Scotland is the perfect destination for you! With its rugged landscapes, stunning castles, and vibrant cities, Scotland offers something for every type of traveler.
However, planning a trip to a new country can be overwhelming, especially if you're traveling alone. That's why we've created this solo traveler's guide to Scotland.
In this guide, we'll cover everything from the best places to visit, to tips on how to stay safe and make the most of your trip. Get ready to explore the rolling hills of the Highlands, sample the famous Scottish whisky, and soak up the rich history and culture of this beautiful country. Let's dive in and start planning your ultimate solo adventure in Scotland!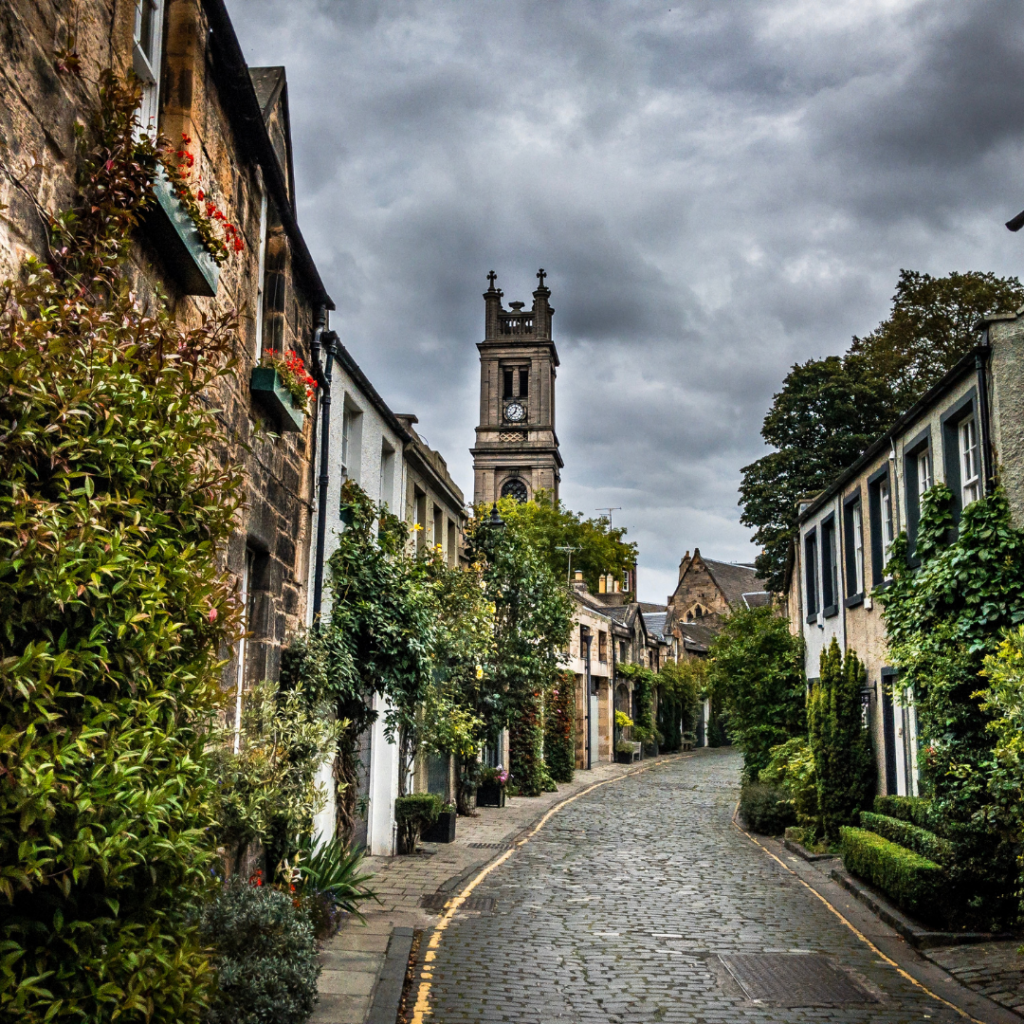 Best time to visit Scotland as a solo traveler
Scotland is a year-round destination, but the best time to visit depends on what you want to do and see. The summer months (June-August) are the most popular and busiest times to visit Scotland. During these months, the weather is mild, and the days are long, making it the perfect time for outdoor activities such as hiking, kayaking, and exploring the countryside.
However, this also means that prices are higher, and accommodation can be harder to find. If you're looking for a more peaceful and less crowded experience, consider visiting Scotland in the shoulder seasons of spring (March-May) or autumn (September-November).
The weather may be unpredictable, but you'll have more opportunities to experience Scotland's cultural events and festivals. If you don't mind the cold, winter (December-February) is also a great time to visit Scotland. The cities are beautifully decorated for Christmas, and the snow-covered landscape is a sight to behold.
Getting around Scotland
Scotland has an excellent public transportation system, making it easy to get around the country. The most common mode of transportation is by bus or train. The national rail service, ScotRail, operates trains throughout the country, with frequent routes between major cities such as Glasgow, Edinburgh, and Inverness. Buses are also a popular option, with several companies offering services to destinations throughout Scotland. If you prefer to drive, you can rent a car at any of the major airports or in the city centers.
However, keep in mind that driving in Scotland can be challenging, especially on narrow roads, and you'll need to drive on the left side of the road. Alternatively, you can also book a guided tour, which is a great option if you don't want to worry about transportation or planning an itinerary.
Top destinations for solo travelers in Scotland
Scotland has many beautiful destinations that are perfect for solo travelers. Here are some of the top places you should visit:
Edinburgh
Edinburgh is Scotland's capital city and one of the most popular destinations in the country. The city is home to many historical and cultural attractions, including Edinburgh Castle, the Royal Mile, and the Palace of Holyroodhouse. The city also has a vibrant nightlife scene, with plenty of pubs, bars, and restaurants to choose from. If you're a Harry Potter fan, you'll love exploring the city's many Harry Potter-related sites, including the Elephant House Cafe, where J.K. Rowling wrote some of the early books.
Glasgow
Glasgow is Scotland's largest city and a hub for arts and culture. The city is home to many museums and art galleries, including the Kelvingrove Art Gallery and Museum and the Glasgow Science Centre. Glasgow is also known for its music scene, with many famous bands and musicians hailing from the city. If you're a fan of shopping, be sure to check out the city's many boutiques and high-end stores.
Isle of Skye
The Isle of Skye is one of Scotland's most beautiful and picturesque destinations. The island is home to rugged landscapes, dramatic coastlines, and stunning natural wonders such as the Old Man of Storr and the Fairy Pools. If you're a nature lover or an avid hiker, this is the perfect destination for you. The island also has many charming villages and towns, where you can experience traditional Scottish culture and hospitality.
Loch Ness
No trip to Scotland is complete without a visit to Loch Ness, home of the famous Loch Ness Monster. The lake is located in the Scottish Highlands and is surrounded by beautiful scenery and quaint villages. Take a boat tour of the lake and keep your eyes peeled for Nessie, or explore the nearby Urquhart Castle, which offers stunning views of the lake.
Accommodation options for solo travelers in Scotland
Scotland has a wide range of accommodation options, from budget-friendly hostels to luxury hotels. If you're traveling alone, hostels are a great option as they offer affordable rates and the opportunity to meet other travelers. Many hostels also offer private rooms if you prefer more privacy.
If you're looking for a more upscale experience, Scotland has many luxury hotels and resorts, especially in the larger cities such as Edinburgh and Glasgow. Alternatively, you can also book an Airbnb or vacation rental, which is a great option if you prefer a more homey experience.
Safety tips for solo travelers in Scotland
Scotland is generally a safe country to travel to, but it's always important to take precautions when traveling alone. Here are some tips to stay safe while traveling in Scotland:
Always keep your valuables, such as your passport and money, in a safe place.
Be aware of your surroundings, especially at night.
Avoid walking alone in secluded areas or parks.
Use common sense and trust your instincts.
If you're planning to go hiking or participating in outdoor activities, make sure to inform someone of your plans and expected return time.
Budgeting for solo travel in Scotland
Scotland can be an affordable destination for solo travelers, but it's important to plan your budget carefully. Here are some tips to help you save money:
Travel during the off-season to take advantage of lower prices.
Stay in budget-friendly accommodations such as hostels or vacation rentals.
Take advantage of free activities and attractions, such as hiking or visiting museums.
Cook your own meals instead of eating out every night.
Use public transportation instead of renting a car.
Outdoor activities for solo travelers in Scotland
Scotland's rugged and picturesque landscape makes it the perfect destination for outdoor enthusiasts. Here are some of the best outdoor activities for solo travelers:
Hiking: Scotland has many hiking trails, ranging from easy walks to challenging climbs. Some of the most popular trails include the West Highland Way and the Isle of Skye.
Kayaking: Scotland's many lochs and rivers offer the perfect opportunity for kayaking and canoeing.
Wildlife watching: Scotland is home to many unique and rare species of wildlife, including red deer, otters, and golden eagles.
Cycling: Scotland has many cycling routes, including the famous North Coast 500, which takes you through some of the country's most scenic landscapes.
Cultural experiences for solo travelers in Scotland
Scotland is a country rich in culture and history, and there are many opportunities for solo travelers to experience this firsthand. Here are some of the best cultural experiences to have in Scotland:
Whisky tastings: Scotland is known for its whisky, and there are many distilleries throughout the country where you can take a tour and sample some of the finest whiskies in the world.
Music festivals: Scotland has a vibrant music scene, and there are many festivals throughout the year, including the Edinburgh International Festival and the Celtic Connections festival.
Historical tours: Scotland has a rich history, and there are many tours and attractions that allow you to learn more about the country's past, including Edinburgh Castle and the Culloden Battlefield.
Final Thoughts
Scotland is a beautiful and welcoming country that offers something for every type of traveler. Whether you're a nature lover, history buff, or foodie, Scotland has plenty to offer.
As a solo traveler, it's important to plan ahead and take precautions to stay safe, but with a little preparation, you'll have the adventure of a lifetime. So pack your bags, grab your camera, and get ready to explore the breathtaking landscapes and rich culture of Scotland.