The Best Places to Live in the Bahamas for Expats
The Bahamas is one of the safest tropical paradises in Caribbean nations, closer to the US. The positive aspect is that the Bahamas has 700 distinct islands to choose from. By understanding the entrails of living in the Bahamas, it'll be easy for you to make a successful move.
In the Bahamas, the resident islands are quite different from the visiting islands. They have distinctive features like housing, educational institutes, and healthcare facilities.
Schooling and health facilities are always the priority for everyone to consider before moving out. The areas near the top schools are on the hit lists for expats with children. If you're considering moving to the Bahamas, it'd be best to go through this article for a better decision.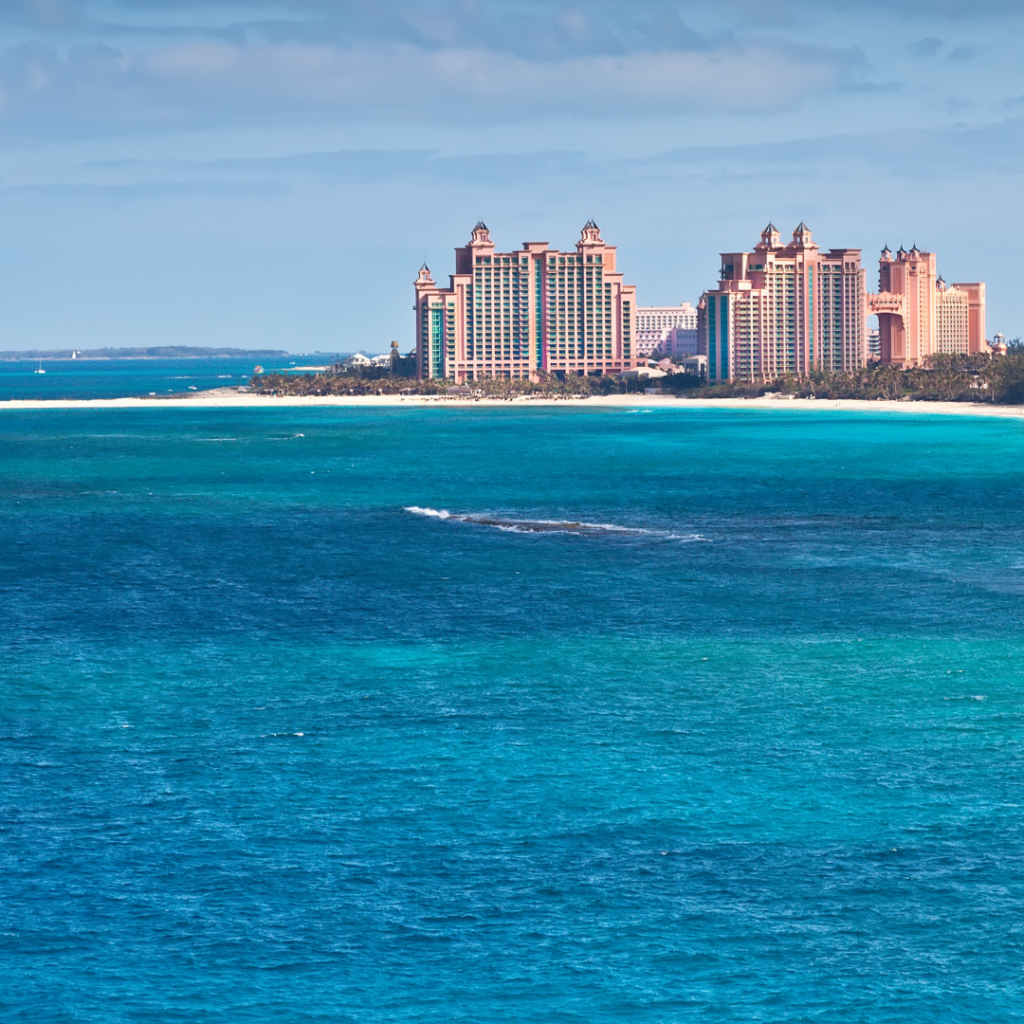 1. Nassau
If you're in search of good apartments along with the best schools, shopping centers, job opportunities, and a safe and clean environment, then the capital of the Bahamas, Nassau, is the most preferable place for expats to live. This Bahamas neighborhood also has housing facilities, including east hill, downtown, and west hill.
The luxurious apartment will cost you around $3000 and the one-bedroom apartment for around 900$ depending on the property you are buying or renting. The electricity and basic facilities will cost much more than the others. Several schools are there, ranging differently in price tags.
Pro tip: Check if maintenance charges are included in the rent before making a final deal.
2. Paradise Island
Paradise Island is considered to be an expensive island as it has high duty charges on each and everything. You can get 2–3 bedrooms for around $2000-5000 a month with all the basic and luxurious facilities depending on the price you are willing to pay.
Clubs and local organizations are there for activities to kill time. On Paradise Island, you'll not find schools. The fresh market is a bit of an expensive grocery store but provides many assortments for expats. All the basic items of basic needs like pharmacy, cleaning, and baby supplies are available at Lowes.
Mostly, buses are used as public transport, and it doesn't cost that much. Prince Margaret and doctors' hospitals are there for any emergency, basic health facilities, and medications.
3. Freeport
When you go to Freeport, you will be amazed by quality shopping malls, commerce centers, and restaurants that are adding value to the charm of this place. There is only one government hospital and multiple well-established schools in Freeport. The security situation cannot be declared fool-proof or perfect.
In Freeport, the average cost of living is around $1400-1600 for one person and around $4300–4500 for a family. The best thing is that you'll find the international airport nearby, around 6-7km from there.
Local transportation costs about $1.5 dollars per trip and about $64-66 dollars per month. With less population, it widely appeals to expats who are looking for a peaceful place to live.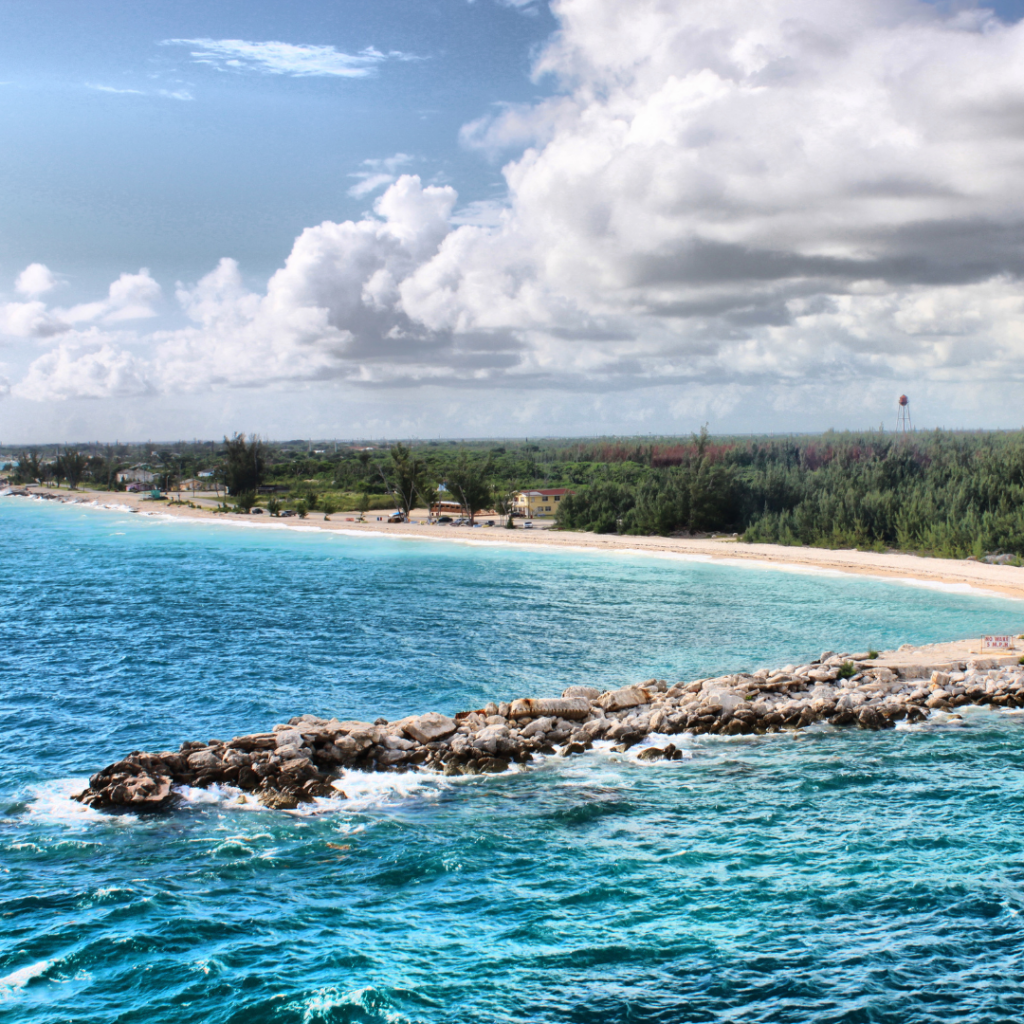 4. Exuma
The island is not well-established yet but has a serene and peaceful neighborhood and environment, making it an ideal place for older people or families who want to live in a peaceful environment. From condominiums to colonial homes, you'll find it all there.
Exuma has only one town called George Town which provides the basic facilities , but grocery items are expensive there. The island is not occupied by shopping places and has fewer activity spots. The living standards are moderate in this island.
Rental facilities are quite good and offer the lease of small estates for a one-year minimum. It is a well-known place with the best security. One of the major downside of the island is that you have to be cautious about your health because there are higher risks of mosquito infections.
5. Abaco
If you're looking for a place where you can live a low-key life and do fishing and other sports activities, Abaco is the most considered as you'll get to see abundant fresh food.
Housing and other living costs are skyrocketing nowadays in Abaco. There is a 25% increase in prices seen this year compared to previous years.
If you're concerned about the security there, you don't need to pay heed. It is the safest place for children and families. There are various private schools there that offer a well-researched education.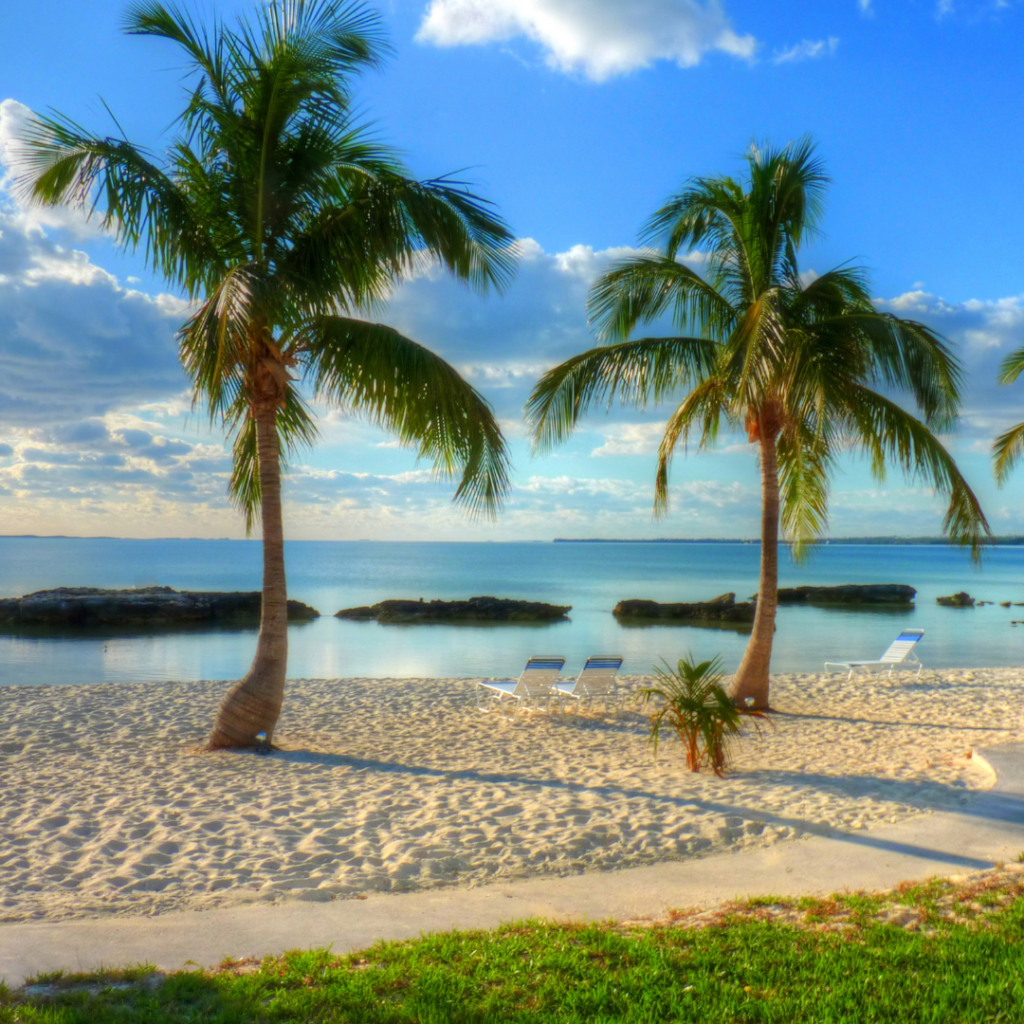 6. Bimini
It is a residential and marginal community, offering the best site for expats to live. Living in Bimini is incredibly affordable, costing around $1100-1200 monthly for one person, excluding rent, and around $4000-4200 for a family, excluding rent charges.
You must meet certain criteria or requirements to live permanently there, which is not quite tricky. However, the rent prices are quite less than in the US, which is approximately 900-1,100 USD per month for a one-bedroom apartment.
The North Bimini medical clinic is there to provide basic healthcare facilities. However, in an emergency, patients are transferred to Miami by helicopter.
7. Eleuthera
The island's non-hostile, serene, and peaceful atmosphere, combined with fewer social activities, appeals to expats looking for a break from their social and hectic lives.
Due to the distance between the beaches, transport is necessary to move there. Renting transport is an easy and demanding choice for expats. There are many living options, from apartments and condos to private cottages and beach houses.
Although the private beach houses cost higher than the others, it proves to be a perfect package for large families.
From the security perspective, you'll find the safest environment there as it is a small town surrounded by fewer residents. Boats can be used to go to other islands for some change with the families.
Final Note
Every place has some pros and cons to it. If you're moving for some work opportunities and are not over 30, you can't get a permit to live there. But English is their official language, so you'll not find it impossible to communicate.
You can enjoy tax-free shipping there. The areas like Eleuthera, Bimini, Nassau, and Paradise Island have the safest environment with various gated facilities, which ensure fewer street crimes.
The Bahamas is a famous and highly demanded place to live for expats, considering the serene, romantic, and commercial opportunities.