The Best Neighborhoods to Live in Greensboro
Greensboro, a vibrant city nestled in the heart of North Carolina, has emerged as a desirable destination for families and individuals alike. With its charming neighborhoods, excellent schools, cultural attractions, and diverse job opportunities, Greensboro offers a high quality of life that appeals to a wide range of residents. Let's delve into some of the best neighborhoods this fantastic city has to offer.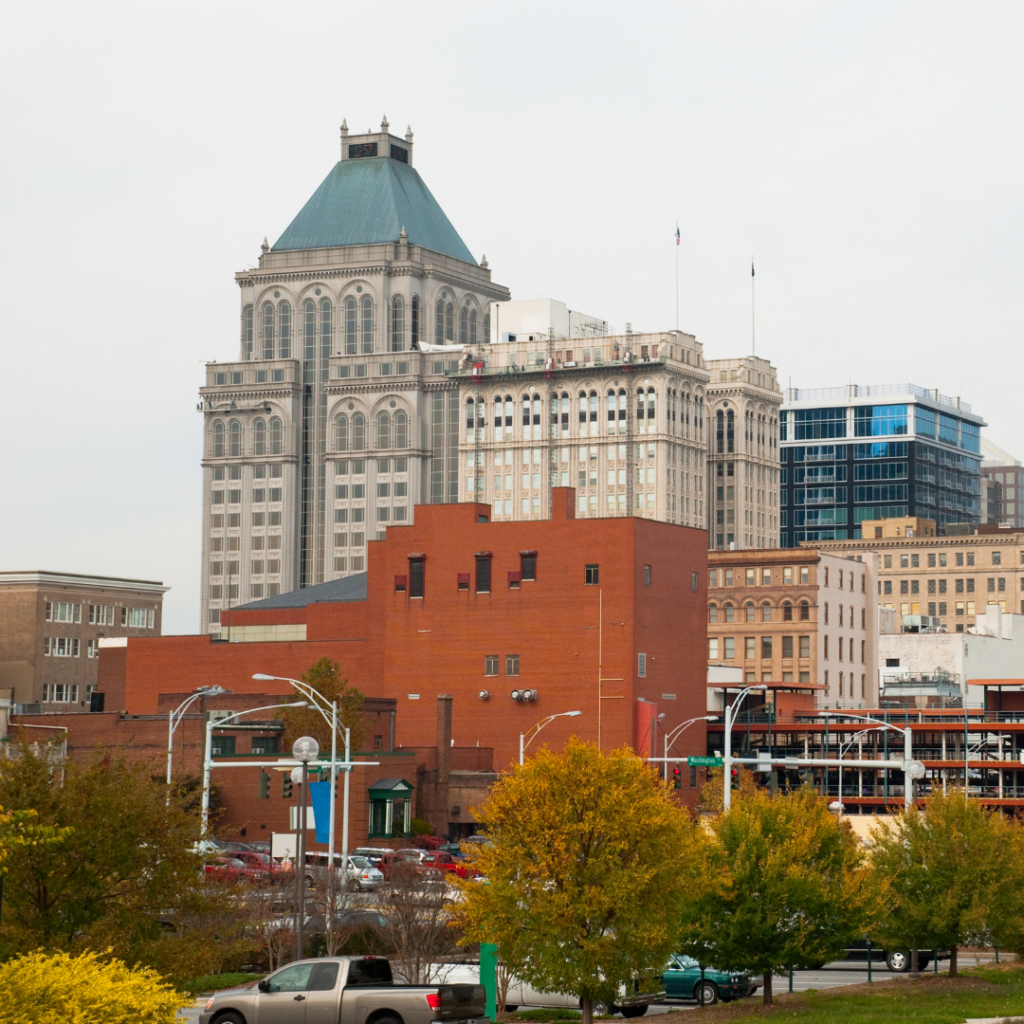 1. Fisher Park – Where Historic Charm Meets Modern Living
Located just north of downtown, Fisher Park is a picturesque neighborhood renowned for its historic architecture and tree-lined streets. This area boasts an eclectic mix of homes, from stunning Victorian mansions to cozy bungalows, providing a diverse housing market for prospective residents. The neighborhood's proximity to downtown ensures easy access to cultural events, restaurants, and businesses, making it an ideal spot for both young professionals and families.
Key Highlights:
Rich historical significance dating back to the early 1900s.
Lush green spaces, perfect for leisurely strolls and picnics.
Active community association, fostering a strong sense of belonging.
2. Irving Park – A Suburban Oasis
For those seeking a more suburban lifestyle, Irving Park offers a serene escape from the city's hustle and bustle. Known for its meticulously manicured lawns and luxurious estates, Irving Park exudes elegance and tranquility. The well-established community is home to the prestigious Greensboro Country Club, offering members top-notch golf courses, tennis courts, and social events.
Key Highlights:
Exclusive and well-maintained neighborhood with a country club lifestyle.
Conveniently located near upscale shopping and dining options.
Excellent schools, making it an attractive choice for families.
3. Downtown – Embrace the Urban Lifestyle
Living in the heart of Greensboro's downtown offers an exciting and dynamic experience. With a thriving arts scene, vibrant nightlife, and an array of dining options, downtown residents have the city's pulse at their doorstep. Loft apartments and condos are popular housing choices, appealing to young professionals and empty nesters looking for a cosmopolitan atmosphere.
Key Highlights:
Endless entertainment options, from live music to art galleries.
Walkable neighborhoods, reducing the need for a car.
Proximity to major employers, making the commute a breeze.
4. Lindley Park – A Quaint and Charming Gem
Nestled between UNCG and Friendly Avenue, Lindley Park is a charming neighborhood brimming with character. Known for its historic cottages, friendly neighbors, and a tight-knit community, this area fosters a warm and welcoming environment. The neighborhood park, after which it's named, is a hub for outdoor activities and community gatherings.
Key Highlights:
Community-driven events and festivals that celebrate local culture.
Abundance of unique local shops and restaurants.
Close proximity to educational institutions, making it ideal for students.
5. New Irving Park – Contemporary Living with Southern Charm
New Irving Park, an extension of the Irving Park neighborhood, offers a mix of contemporary and traditional homes. This area appeals to those who desire modern amenities while cherishing the allure of a well-established community. The nearby greenway provides ample opportunities for outdoor recreation, making it a hit among active residents.
Key Highlights:
Mix of new and older homes, catering to diverse preferences.
Access to the Greensboro Science Center, a popular family-friendly attraction.
Friendly neighborhood gatherings, promoting a strong sense of community.
Conclusion: Choose Your Dream Neighborhood in Greensboro
Greensboro, with its diverse and vibrant neighborhoods, offers something special for everyone. Whether you're drawn to the historic charm of Fisher Park, the suburban luxury of Irving Park, the urban excitement of downtown, the quaint appeal of Lindley Park, or the contemporary living in New Irving Park, you'll find a place to call home in this welcoming city.
Before making your decision, consider factors such as your lifestyle, budget, proximity to work and schools, and the amenities that matter most to you. Each neighborhood has its unique allure, and by carefully exploring your options, you can find the perfect match for your needs and preferences.