The Best Neighborhoods to Live in Chattanooga
Chattanooga, often known as the "Scenic City," is nestled in the heart of Southeast Tennessee. Surrounded by mountains and the Tennessee River, its natural beauty is undeniable.
But beyond the scenic vistas and outdoor adventures, Chattanooga boasts some of the most sought-after neighborhoods in the region. Here's a detailed look at the best neighborhoods to call home in Chattanooga.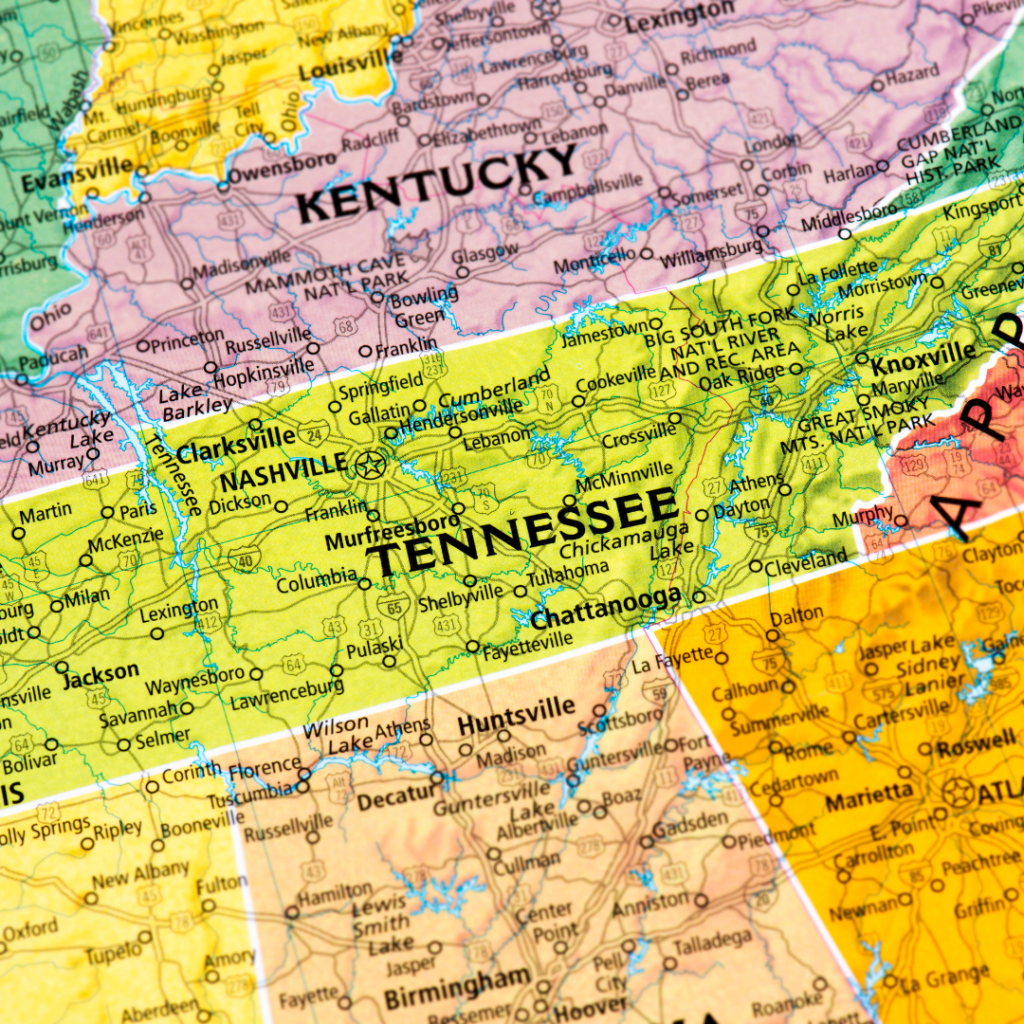 North Chattanooga: Modern Living Meets Historic Charm
North Chattanooga is the perfect blend of old and new. Its historic homes are complemented by trendy boutiques, coffee shops, and restaurants.
The Walnut Street Bridge, a pedestrian-only bridge, connects North Chattanooga to the downtown area, making it ideal for those who seek an active urban lifestyle.
St. Elmo: A Quaint Retreat
St. Elmo, situated at the foot of Lookout Mountain, is a neighborhood brimming with historic bungalows and charming Victorian homes.
With its proximity to the Incline Railway and Ruby Falls, residents can easily indulge in some of Chattanooga's top attractions.
Downtown Chattanooga: The Heart of the City
For those who thrive in bustling urban environments, Downtown Chattanooga is the place to be. From the vibrant Bluff View Art District to the Riverwalk, there's always something happening here. Not to mention, the array of condos and lofts offer a contemporary living style.
Signal Mountain: Elevated Living
Signal Mountain provides residents with panoramic views of the Tennessee Valley. It's not just about the views, though.
This neighborhood boasts top-rated schools, hiking trails, and a tight-knit community vibe. Those in search of a serene living experience will find it on Signal Mountain.
East Brainerd: Suburban Oasis
East Brainerd is a suburban paradise with well-maintained parks, shopping centers, and modern homes. Its diverse housing options range from apartments to large family homes, making it a fitting choice for many.
Ooltewah: Rural Beauty with Urban Proximity
Ooltewah offers the best of both worlds. The area is known for its rolling hills and pastoral beauty, yet it's only a short drive away from the city center.
It's an ideal spot for those who appreciate country living but need to stay connected to urban amenities.
Red Bank: Affordability Meets Convenience
Located just a few minutes north of downtown, Red Bank offers affordable housing options without compromising on convenience.
With its own array of shops, restaurants, and parks, Red Bank residents don't have to travel far to get what they need.
Why Choose Chattanooga?
Beyond these exquisite neighborhoods, Chattanooga offers a wealth of benefits for its residents. The city is home to a thriving arts scene, several top-rated schools, and numerous outdoor recreational activities. With its rich history, cultural events, and natural beauty, Chattanooga continues to attract residents from all over the country.
Moving Forward
Deciding where to live in Chattanooga is no easy feat, given the array of outstanding neighborhoods. Each area offers its unique charm and amenities. Whether you're seeking urban excitement, historic charm, or a peaceful retreat, Chattanooga has a neighborhood that will feel like home.