The Best Neighborhoods to Live in Cleveland
Cleveland, a gem nestled on the shores of Lake Erie, offers a diverse array of neighborhoods that cater to all kinds of lifestyles. Whether you're looking for a bustling urban center, serene park-filled areas, or thriving arts districts, Cleveland has it all.
Let's dive deep into some of the finest neighborhoods that have consistently ranked high in terms of amenities, safety, and overall quality of life.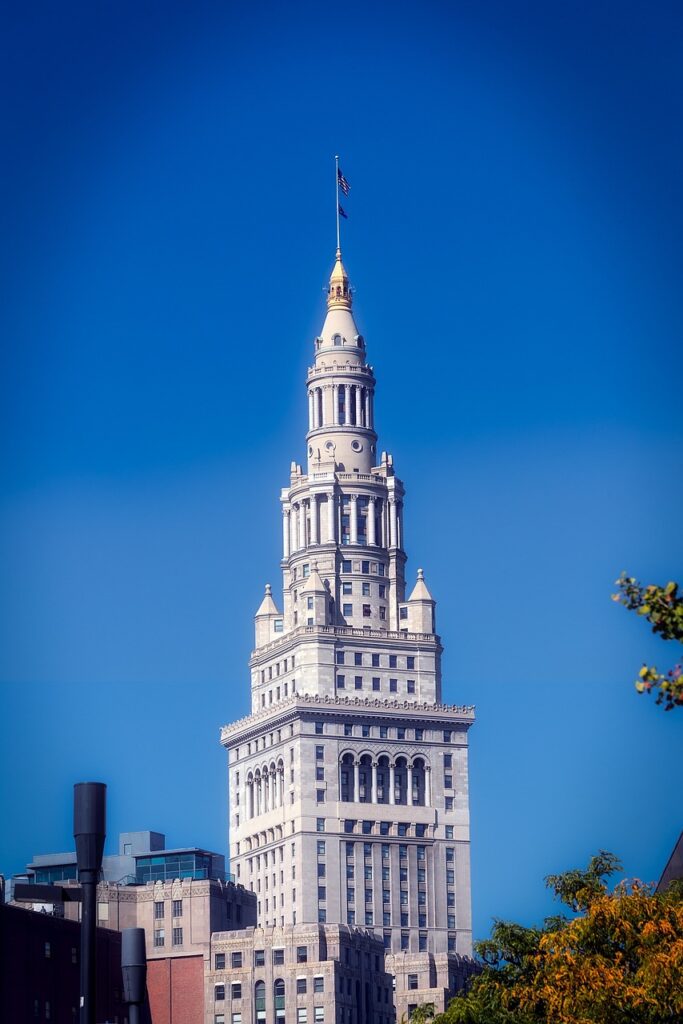 1. Tremont: A Blend of History and Modernity
Tremont is a historic neighborhood that has gracefully evolved over the years. Dotted with Victorian-era homes and streets lined with beautiful mature trees, Tremont has become the go-to destination for both residents and visitors. The monthly "Walkabout Tremont" is a treat for art lovers, showcasing the rich art culture embedded in the neighborhood's DNA.
Key Amenities: Boutique restaurants, coffee shops, and art galleries.
2. Ohio City: The Cultural Hub
Directly across the Cuyahoga River from Downtown Cleveland, Ohio City stands as a beacon of cultural vibrancy. Home to the renowned West Side Market – the oldest continuously operating municipally-owned market – Ohio City is a paradise for food lovers.
Key Amenities: Craft breweries, historic architecture, and a diverse culinary scene.
3. Detroit-Shoreway: The Entertainment District
Home to the Gordon Square Arts District, Detroit-Shoreway is where creativity meets entertainment. With several theaters, art venues, and eclectic shops, this neighborhood ensures there's always something happening.
Key Amenities: Capitol Theatre, boutique shopping, and waterfront parks.
4. University Circle: The Intellectual Epicenter
Prestigious institutions like Case Western Reserve University, Cleveland Museum of Art, and the Cleveland Orchestra, are nestled within University Circle. This neighborhood is a melting pot of knowledge, arts, and culture.
Key Amenities: Cultural institutions, botanical gardens, and academic energy.
5. Little Italy: A Slice of Heritage
For those who cherish rich heritage and delectable cuisine, Little Italy stands out. With its authentic pizzerias, bakeries, and murals, it offers a slice of Italy in the heart of Cleveland.
Key Amenities: Authentic Italian cuisine, art galleries, and annual Feast of the Assumption festival.
6. Edgewater: Lakeside Serenity
Offering breathtaking views of Lake Erie, Edgewater is perfect for those who desire a serene environment without straying too far from the urban hustle. Its namesake, Edgewater Park, provides residents with ample opportunities for recreation.
Key Amenities: Beaches, picnic areas, and summer concerts.
7. Shaker Heights: Architectural Grandeur
A bit further from the city's core, Shaker Heights stands as a testament to architectural splendor. With meticulously planned streets and historic landmarks, it's a neighborhood that speaks volumes of its affluent past.
Key Amenities: Country clubs, lakes, and rapid transit to downtown.
8. Kamm's Corners: The Suburban Dream
A harmonious blend of urban convenience and suburban tranquility, Kamm's Corners offers a unique living experience. With numerous parks, schools, and shopping areas, it's a preferred choice for many families.
Key Amenities: Weekly farmer's market, diverse eateries, and family-friendly events.
Conclusion
Cleveland, a city with a rich history and a promising future, offers a plethora of options for anyone looking to call it home. Each neighborhood, with its unique character and offerings, ensures that there's a perfect place for every individual or family.
From the artsy corners of Detroit-Shoreway to the intellectual buzz of University Circle, Cleveland has carved out spaces that cater to every possible need and desire. It truly is a city of neighborhoods, each with its distinct charm and allure.