8 Affordable Places To Live In France
France is known for being an expensive country to live in. However, there are some places that are more affordable than others.
France provides flexibility in choosing your dream location by having 21 regions and numerous cities, villages, and towns. You may want to immerse yourself in Parisian life or enjoy the slower pace of a small town. To help you make your decision, we've put together a list of the most affordable places to live in France.
Montpellier
Montpellier, one of the cheapest and most affordable cities near the Mediterranean coast in the south of France, that welcomes new residents with a lively environment of surrounding bars and cafes.
This city is mostly considered a home for new couples and young people who want to enjoy the nightlife and fascinating experiences of French culture on a low budget.
It has around 3 universities, making it a complete education and fun package in one place. You can use the city bike scheme to get around. Trams, buses, trains, two-wheeled vehicles, and cars are for basic travel.
Lille
If you want to live a European life in France, then the northern city of Lille is the best place to make your home. This city is linked to Paris, Brussels, London, and Amsterdam by a vast railway network. It will take only one hour to travel to Belgium as the Belgian border is a few kilometers far from there. The weather is slightly colder than in the other places. Around 9 universities in the city make it a perfect educational place.
It will cost around 1000-1300 € without rent, which makes it an affordable place to live. However, the average family cost is around 2600-2700€ excluding the rent.
https://www.numbeo.com/cost-of-living/in/Lille
Nantes
In western France, the cheapest city among urban centers is Nantes, which has a distance of around 400 km from Paris. If your priority is to live in a peaceful environment away from the rushy places, then it will be the perfect place for you and your family. The city's green belt, along with museums, galleries, and landmarks, welcomes the residents warmly.
The public transportation system is well-managed there; around every 300m, you will find the stops. Tram and bus services will get you around anywhere in the city.
If you are here for study purposes, it will be a good decision because this city has around 11 universities offering around 130 different programs for students.
Grenoble
For nature mountain lovers, Grenoble is the best affordable place in France, giving access to the slopes and peaks of the Alps. In winter, this capital of the Alps wears a snow cap, which makes it more mesmerizing and seeing-worthy.
The city offers you the best historical museums. Buses and trams are mostly used for public transportation in the city. You can get to the Grenoble Alpes Isère Airport in around one hour by train. Around 12 universities are there to continue your studies.
The average living cost is around 1500-1700€ for one person, including the rent. However, for the family, it will cost around 3200-3400€.
https://www.expatistan.com/cost-of-living/grenoble
Brittany
The western coastline of France proves to be the ideal destination for living by offering the idyllic scenery of cliff-side beaches of around 800 miles. If you want to enjoy your life away from the city life, at the beach side, you must consider this place.
The farms and old-stone houses surround the city, and waterside restaurants are just the cherry on top. Small villages located near the coastline will give you a taste of traditional France.
A family of 4 people will cost around 2600-2800€ with rent which is quite affordable with a basic salary.
https://livingcost.org/cost/france/bre
Dordogne
If you want to live with the typical French style, then the area of southern France is best suitable for you.
It has the second-biggest British expat community. The area has a lot of scope for outdoor activities, and you can do driving, walking, cycling, horse riding, and other recreational activities. The typical French climate makes it a more comfortable place to live.
The area has 3 airports, making it easy to connect with relatives outside of France. You'll find English-spoken people there, which will make it easy for you to communicate.
Marseille
It has the same appealing features as Paris, but it is quite affordable for people of all classes. With great job opportunities and attractive cultural traditions, this city has become the destination for young people. Some suburbs are not safe there, so it is better to do your research before making a final decision.
Marseille is a pedestrian-friendly city; the best way to go around is on foot. Metro and trams are there at quite affordable prices to explore the city.
This city is a perfect place for students because it has around 15 universities, and the average tuition fee is quite low.
The cost of living for one person is around 1400-1600€, including rent, and for a family, it will be around 3300-3500€.
https://www.numbeo.com/cost-of-living/in/Marseille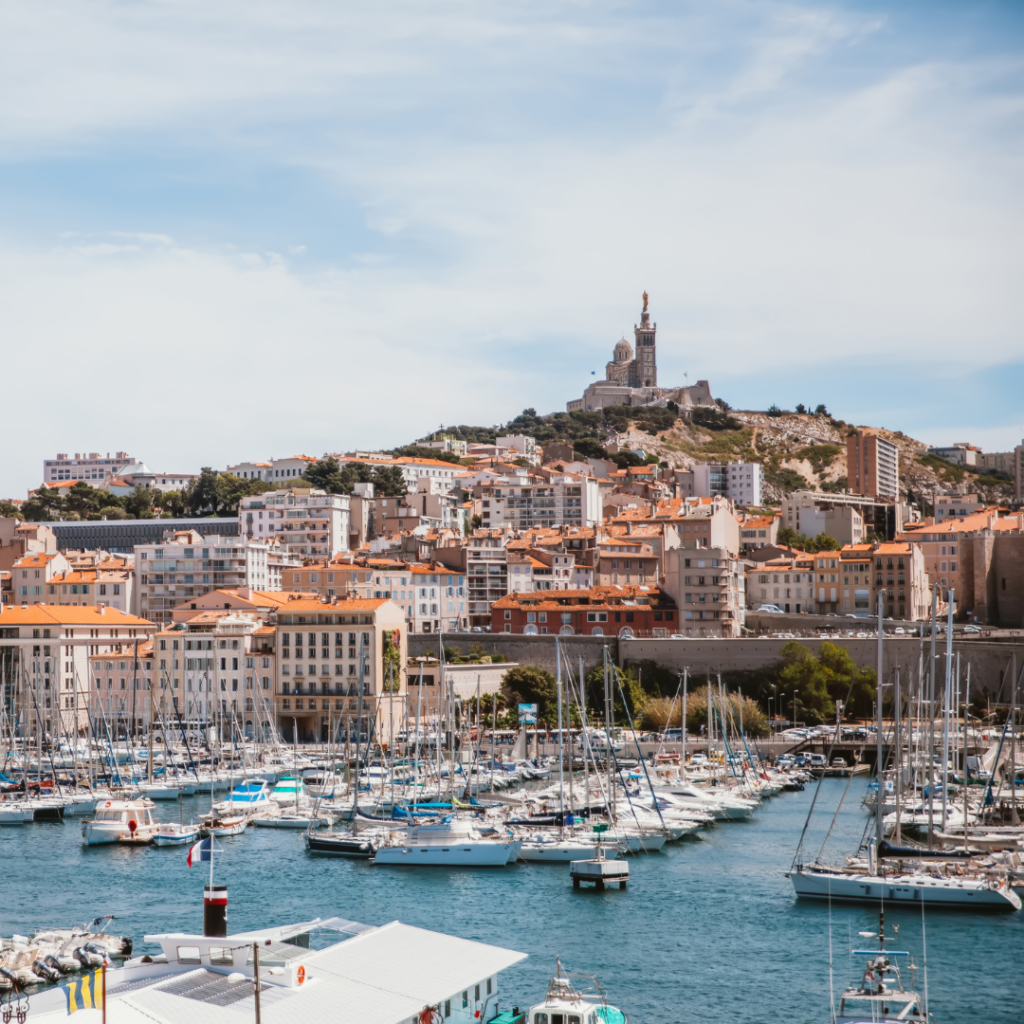 Toulouse
This city is quite rich in historical and cultural heritage. It is located in the southwest of France and is a perfect mixture of Parisian life and southern French traditions. The climate there is moderate, so you will not face any extreme conditions.
Toulouse is a student-friendly city with around 30,000 students attending its universities. The cost of living and studying is quite affordable there. The best way to go around the city is by foot or bicycle because it is quite small. You can use public transportation for going to other places.
The average cost of living for one person is around 1400-1600€, and for a family, it will be around 3300-3500€ without rent.
https://www.numbeo.com/cost-of-living/in/Toulouse
Final Thoughts
As you can see, there are many affordable places to live in France depending on your lifestyle and budget. Consider your requirements and budget before making a final decision. Also, make sure to do your research about the area you are planning to move to. We hope this article was helpful in making your decision!