The Top UK Hiking Trails for Students
Many young people crave fresh air and adventure, which are important for rebooting and gaining new experiences in their students' lives. It's hard to imagine the world without such pleasure as traveling or hiking which can benefit in so many ways.
First of all, it enables you to look at the world from a different angle and not from the screen of your phone or tablet when rambling through videos on the Internet. Digital reality has taken all our attention and spoiled us in some way that sometimes we don't have the necessity to go somewhere and explore new places.
However, there are destinations and spots that can't leave anyone indifferent. Once you see them on the websites of some of the travel blogs, you may realize how wonderful it would be to see the beauty of these destinations with your own eyes. Thus, students who like such journeys as hiking choose the UK hiking routes to experience one of the most spectacular views of splendid nature.
If you feel that your studying takes all your time and energy with nothing else left but tiredness, you can read tons of edubirdie reviews at scamfighter.net to find the best reviews. With the help of this online service, you will find great essay samples or create your own unique paper that will positively affect your academic performance or at least help you get relief. Use any opportunity to lighten your burden and prepare for the greatest hiking experience in the world.
Here are the top UK walking trails for students to provide you with unbelievable memories.
Scafell Pike, England
Are you ready for an extreme walk with your friends to get the most memorable time of your life? This hiking trail offers the chill and extremes, especially in bad weather when you can hardly see the path through dense mist and fog.
That's why it's very important to equip yourself with the proper gear such essentials as a raincoat, good hiking boots, a backpack, and food which you will need in your journey. The route generally starts from Wasdale Head and leads to the highest mountain in England with the most picturesque views every young person must see.
Of course, it would be better to choose the most favorable weather for your trip to see all the beauty and the magic the place on the top offers you. However, it won't diminish your expectations if you go on a rainy day just to enjoy your hiking with good exercise for your body. The place is steep but perfect for those who like more challenging experiences. Remember, exercising alongside nature brings significant benefits to our mental well-being.
Lamberhurst, Kilndown, and Scotney Castle, Kent
This trail is perfect for students who look for smooth paths without obstacles such as steep ascending or climbing the rocks, moving from higher to lower places. If you are the one who would like to experience an easy but exciting walk speculating the views of the castles spread on the hills and contemplating the nature around, this option is the most suitable one.
The picturesque woodland along the way will create an incredible journey for you and your friends. You can walk and have fun while looking at the English country home, a National Trust property in Kent.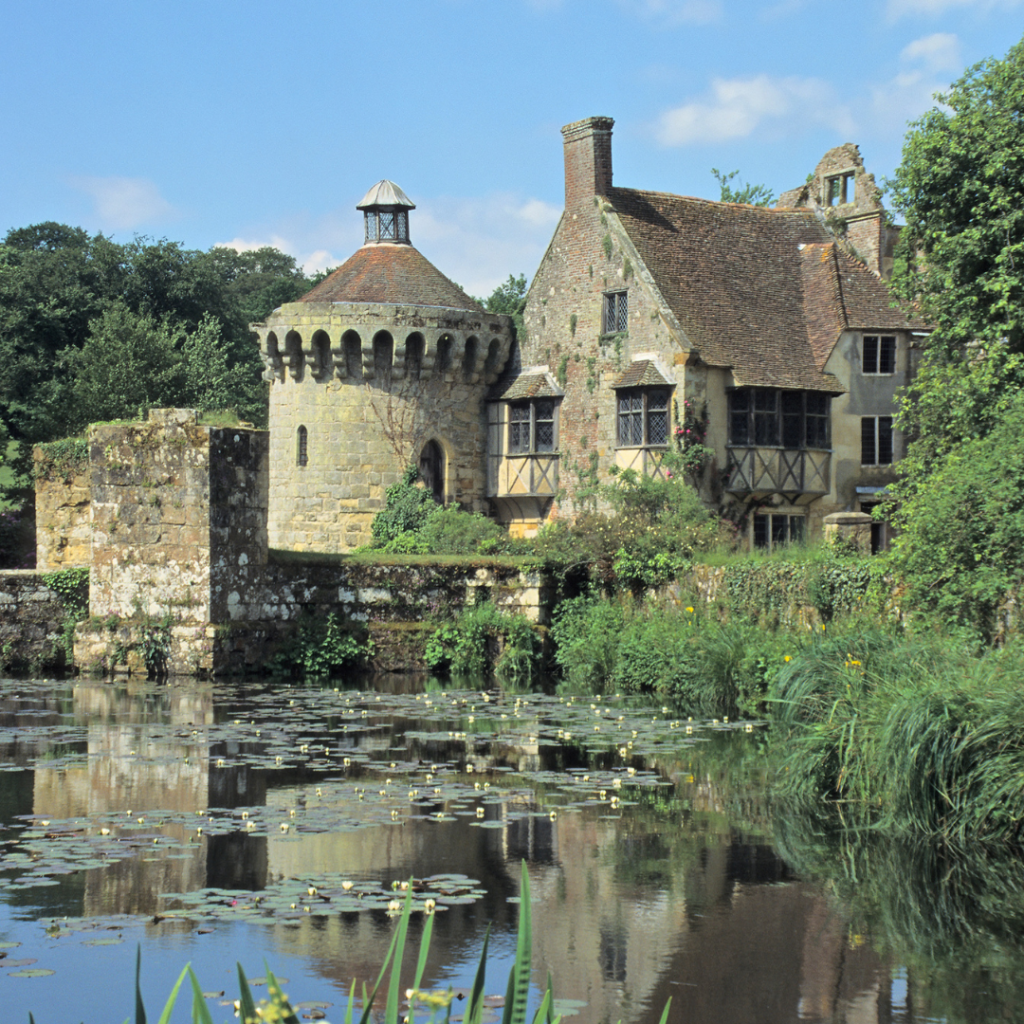 Do you find it hard to relax and enjoy the activity, having all your thoughts focused on unfinished essays that should be due soon? Many young people look at ratings of unemployed professors to find the solution to their problems. By providing a description of your essay, you can get samples of free essays to help you in your work. Thus, you can enjoy hiking with an afternoon tea at the moated castle at the midway point with peace in your head.
Yorkshire Three Peaks, Pennine Range
Do you need a longer trip with higher ascents that require your hands to climb up? This trail is perfect for very fit students who tend to incorporate active and very energetic things in their lives. Thus, you can cooperate and find people with common ideas and interests to make this journey one of the most meaningful for you.
One of the main recommendations for those who have already chosen this route and very soon start their walk is to proceed in an anti-clockwise direction which would enable you to avoid big crowds and paths busy with people.
Making your journey more intimate will enable you to enjoy nature without getting disturbed by the noise of other hikers. You will begin with the gentle peak and gradually reach the steepest one almost on the finishing line. But don't panic! Once you reach the plateau of Ingleborough with its 360-degree views of the Yorkshire Dales, your life will never be the same again. Mesmerized by the beauty around you, it's easier to forget about all the problems that always happen in our lives.