Discovering Deutschland: A Family-Friendly Guide to Germany
Do you hear the sound of adventure calling your family's name? Well, pack your bags because we're about to go on an unforgettable trip through the enchanting land of Germany. From its rich history and culture to its stunning outdoor landscapes and family-friendly attractions, Deutschland is a top choice for family travel.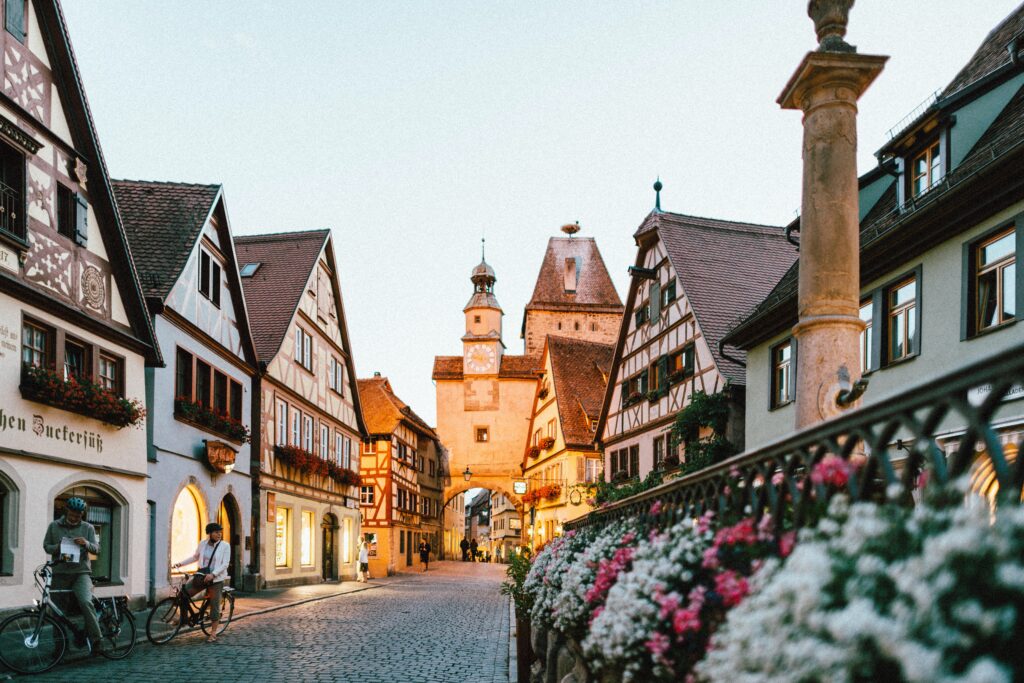 Why Germany for Your Family Trip?
If you've yet to experience the magic of Germany and wonder what makes it an exceptional choice for a family vacation, let's explore several compelling reasons that highlight why Germany should be at the top of your list:
Rich Heritage: Germany is steeped in history, art, and culture, offering numerous opportunities for both parents and children to learn and explore together.
Family-Friendly Cities: German cities like Berlin and Munich are known for being family-friendly. They offer a range of interesting attractions and activities suitable for all ages. Zoos, parks, and interactive museums abound, ensuring kids have a blast while parents enjoy the cultural offerings.
Outdoor Adventures: Germany's diverse landscape provides ample opportunities for outdoor adventures. It's a playground for families!
Kid-Friendly Cuisine: German food isn't just for adults – it's also kid-friendly. Plus, international options are available in most cities for more adventurous palates.
Safety: Germany is considered a safe destination for tourists, which is a top concern for families. Low crime rates and well-maintained public spaces contribute to a sense of security.
Efficient Transportation: Germany boasts an excellent public transportation system, making it easy for families to get around. Trains, trams, and buses are typically clean, reliable, and family-friendly.
Diverse Attractions: Germany offers a wide variety of attractions, and there's something for every interest and season.
English-Speaking Locals: While German is the primary language, many Germans, especially in tourist areas, speak English, making communication easier for English-speaking families.
Child-Friendly Facilities: Germany is well-equipped with child-friendly facilities like changing rooms, family-friendly restaurants, and accommodation options with amenities for kids.
Getting Ready for Germany
Before you jet off to Germany, let's make sure you've got everything in order. Packing for the trip can be a bit tricky – make sure to pack clothes suitable for all weather conditions, as Germany's climate can be quite unpredictable. Don't forget your comfy shoes for all the exploring you'll do! While you can find convenience stores in Germany, it's also always good to have your essentials on hand as you set out on your adventures.
Oh, and speaking of exploring, make sure you have your important documents ready. Passports, visas (if needed), and travel insurance are your golden tickets to adventure. Keep these in a safe, waterproof pouch, and you're ready to roll.
For a convenient and hassle-free journey with the entire family to the Deutschland, consider booking with Exoticca. This esteemed travel company, with extensive operations in both the US and the UK, specializes in crafting seamless vacation trips to Germany and a host of other enchanting destinations worldwide. Their packages encompass flights and accommodations, along with select transfers, delightful meals, and an array of engaging activities, ensuring you can focus on creating cherished moments with your loved ones.
German Culture and Customs
Learning about the culture and customs of the country you're visiting is essential to any trip, and Germany is no exception. Germans are known for their punctuality, so be sure to be on time for any planned activities or meetings.
In addition to punctuality, Germans value their traditions, including holidays, festivals, and culinary customs. Some of the most popular holidays in Germany include Oktoberfest, Christmas, and Easter. Many traditions associated with these holidays involve food and drink, so be sure to try some traditional German meals and beverages while you're there.
German Cultural Experience for Families
Germany has several cultural experiences that families can enjoy together. For example, many cities have interactive museums with exhibits designed specifically for children. Some popular examples include Berlin's DDR Museum, where you can learn about the country's Cold War-era history, and Munich's Deutsches Museum, the world's largest science and technology museum.
Additionally, Germany is home to many castles and palaces, which often offer tours and events that are both educational and entertaining. One example is the Neuschwanstein Castle in Bavaria, which inspired Walt Disney's Sleeping Beauty Castle and offers tours and family-friendly events.
Family Friendly Activities
Germany is an excellent choice for families looking for a variety of fun indoor and outdoor activities. The country's diverse landscapes offer everything from mountains and lakes to forests and beaches, making it a perfect destination for outdoor enthusiasts.
One popular outdoor activity is cycling. Germany has an extensive network of biking trails, including the famous Berlin Wall Trail, which takes you on a path through the former no man's land that separated East and West Berlin. There are also several biking tours that take you through stunning countryside and picturesque villages.
For those families that love theme parks, Germany has several options. Europa Park, located in Rust, is one of the largest amusement parks in Europe and offers a variety of rides and shows suitable for all ages.
Food and Drink
Foodies of all ages will love the culinary delights of Germany. Some traditional German dishes include sausages, sauerkraut, and spaetzle, while desserts include black forest cake, strudel, and Apple pancake. Germany is also known for its lagers and beers, with hundreds of different varieties produced throughout the country.
When dining out with children, it's important to know that tipping is not mandatory in Germany. However, it is customary to round up to the nearest Euro. Keep in mind that restaurants may have different hours of operation depending on the region or city, so be sure to check ahead of time.
Practical Tips and Advice
To make the most of your trip to Germany, here are some practical tips and advice to keep in mind:
– Pack layers, especially if traveling during the colder months. The weather may be different from place to place and season to season.
– Consider purchasing the Eurail German Rail Pass, which can save you money on train travel throughout the country.
– When visiting popular tourist sites, try to arrive early in the morning to avoid crowds.
– Bring a phrasebook or have a translation app on your phone, especially if traveling outside the main tourist areas.
Your Deutschland Adventure of a Lifetime
As we bid "Auf Wiedersehen" to our family-friendly guide to Germany, remember that this enchanting land has something for every member of your crew. It's not just a destination; it's a journey through history, a dance with nature, a feast for your taste buds, and a treasure trove of memories waiting to be uncovered. So, whether you're tracing the steps of history in Berlin, taking in the fresh air of the Black Forest, or savoring a warm pretzel on a charming cobblestone street, Germany promises an adventure that will stay with you for a lifetime.