The Best Neighborhoods To Live in Norfolk, VA
Nestled along the southeastern coast of Virginia, Norfolk serves as a vibrant cultural hub, teeming with rich history, stunning waterfront views, and eclectic neighborhoods.
As the urban heartbeat of the Hampton Roads region, the city offers a diverse range of neighborhoods, each with its unique charm and appeal. We've delved deep into the essence of Norfolk to bring you an insightful guide on the best neighborhoods to call home.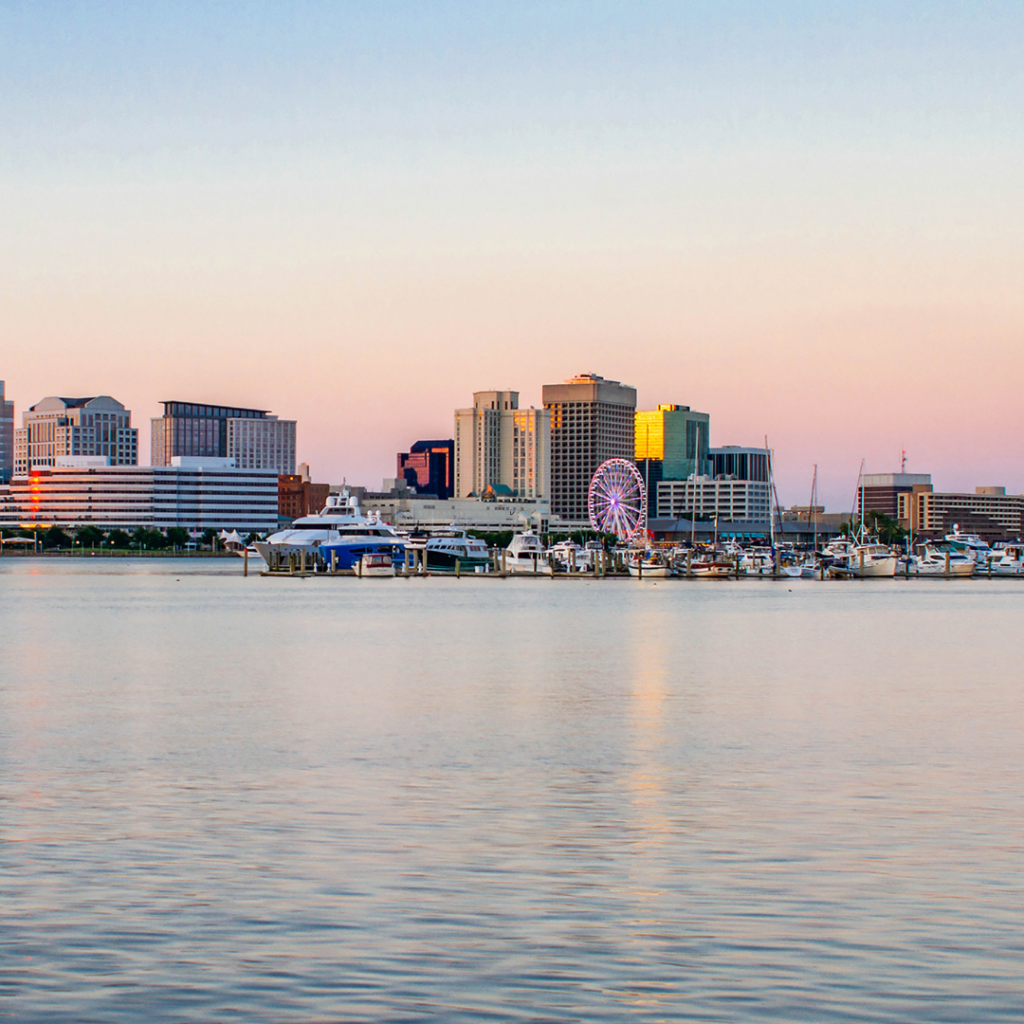 Ghent: The Cultural Jewel of Norfolk
A favorite among young professionals and families alike, Ghent boasts tree-lined streets adorned with historic homes. This area effortlessly marries old-world charm with modern amenities, making it a haven for those who appreciate arts, culture, and boutique shopping.
With the Chrysler Museum of Art and the Naro Expanded Cinema nearby, residents are always a stone's throw away from a cultural escapade.
Downtown Norfolk: Urban Living Redefined
For those who revel in the hustle and bustle of city life, Downtown Norfolk presents an unparalleled experience. The neighborhood stands out with its myriad of entertainment options, from the Waterside District to the Scope Arena.
Live music, delectable dining, and an array of shopping destinations ensure that there's never a dull moment. The modern high-rises and loft apartments here offer breathtaking views of the Elizabeth River.
Larchmont-Edgewater: Serene Suburban Bliss
Positioned along the Lafayette River, Larchmont-Edgewater provides residents with scenic waterfront views and a tranquil living environment. The neighborhood is characterized by its beautiful early 20th-century homes and an extensive network of walking trails.
Local schools are highly rated, making this a top pick for families looking for a balance between urban accessibility and suburban peace.
Ocean View: Beachside Living at Its Best
Spanning several miles along Chesapeake Bay, Ocean View gifts its residents with sandy beaches and mesmerizing sunset views. With a mix of cottages, modern condos, and spacious family homes, there's something for everyone.
The community is tightly-knit, with numerous events like the Ocean View Art Show and the Big Bands on the Bay offering regular weekend entertainment.
Colonial Place: A Stroll Down History Lane
Colonial Place radiates an old-world aura, with its grid of streets named after U.S. states and a plethora of historic homes. The Lafayette River meanders gracefully around the neighborhood, providing a stunning backdrop.
The local Riverview Village Days street fair stands as a testament to the area's commitment to community and culture.
East Beach: Coastal Elegance Meets Modern Living
Located on the shores of the Chesapeake Bay, East Beach exemplifies luxury living. The master-planned community offers a range of housing options from grand waterfront houses to charming townhomes. With its marina, clubhouse, and swimming pool, residents can immerse themselves in a resort-style experience every day.
Lakewood: Nature Lover's Paradise
Tucked away from the city's din, Lakewood offers a peaceful retreat surrounded by nature's bounty. The neighborhood is bordered by the Lafayette River and Edgewater Haven Park, making it a favorite for those seeking outdoor recreational activities. The colonial-style homes add to its quaint and serene ambiance.
Conclusion: Making Norfolk Your Home
Norfolk, VA, with its blend of historical landmarks, modern amenities, and picturesque landscapes, provides an array of neighborhoods catering to diverse lifestyles.
Whether you're a young professional seeking urban excitement, a family aiming for the best educational institutions, or a retiree looking for peaceful environs, Norfolk's neighborhoods have it all.